About Late Actor Tim Conway - Brief Facts About Late Hollywood Legends
Published Sat Aug 22 2020 By Aashika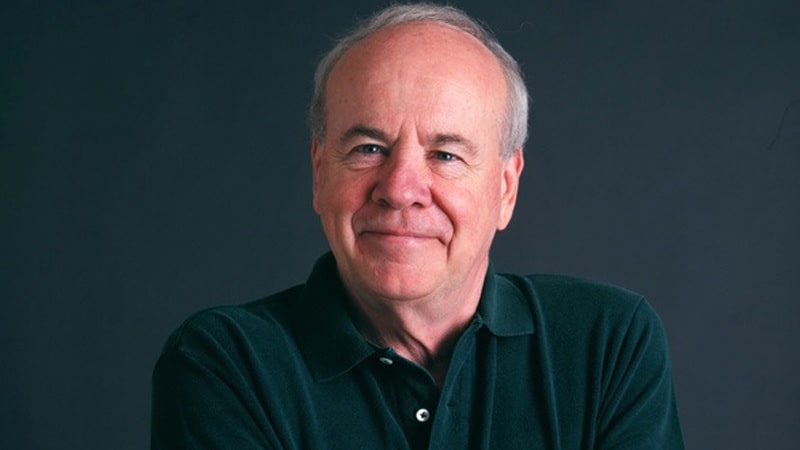 Tim Conway was an actor, comedian, writer, and director of the Hollywood industry. He won Primetime Emmy Awards during his career. He was best known for his work on 'The Carol Burnett Show'.
Born on December 15, 1933, Thomas Daniel Conway aka Tim, his birthplace is Willoughby, Ohio. He is the son of Sophia Murgoiu and Daniel Conway.
Here are 10 facts about actor Conway.
Net Worth of $15 million
Tim Conway's net worth was $15 million before his death. He made is a vast amount through his successful career in the entertainment industry. He was a comedian-actor, director, and writer. In 1958, He first appeared in the television industry.
Legendary Actor of Hollywood
Conway made his first debut on screen from the movie 'McHale's Navy' as Ensign Charles Parker, which earned $4.5 million on box office. After that, he got a chance to work in numerous movies and films. He worked more than 52 years in the entertainment industry and has won a million fans' hearts.
His notable work can be seen in 'The World's Greatest Athlete', 'The Apple Dumpling', 'Prize Fighter', 'The Private Eyes', 'Gus', 'Speed 2: Cruise Control', 'SpongeBob: Out of Water', and many more.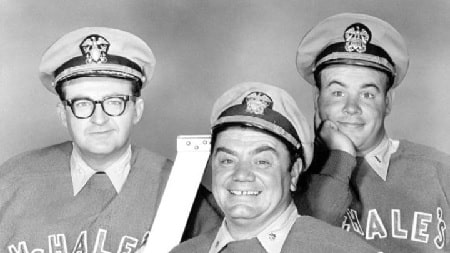 Appearances in TV shows and series
In 1958, Conway began working for KYW-TV alongside Emie Anderson for a year. He then shifts to WJW-TV, a weekday morning film show where he worked as a sketch comedy performer. He raised fame when he co-hosted the show called 'Ghoulardi'.
Later, he served in many TV shows such as The Tim Conway Show, The Carol Burnett Show, and other multiple TV shows.
Voice Actor
He has provided his voice on many movies and series. He gave voice in The New Scooby-Doo Movies, SpongeBob SquarePants, The Simpsons, Hercules, Lloyd in Space, The Wild Thornberrys, Cybill, The Proud Family, WordGril, Scooby-Doo! Pirates Ahoy!, Caillou, and What's with Andy, and so on.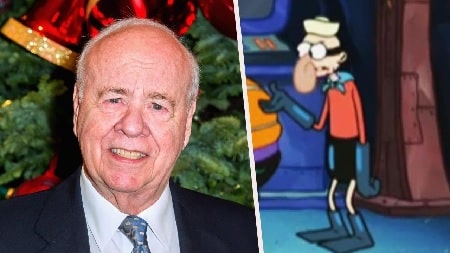 Author: What's So Funny?: My Hilarious Life
Apart from acting, he had an interest in writing too. He published his first book called 'What's So Funny?: My Hilarious Life' on May 13, 2014. He expressed him all life story in this book. The cost price of his book is $12.99 for kindle and $8.98 for Paperback.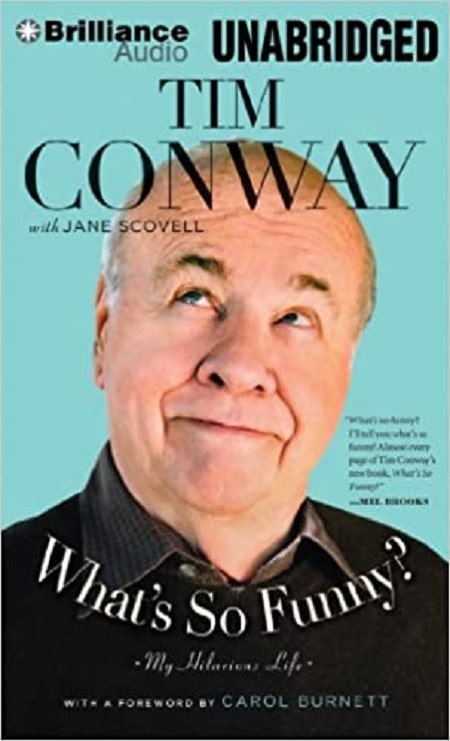 Businessman and Philanthropy
'Gus' actor was the co-founder and vice president of the board of directors of the 'Don MacBeth Memorial Jockey Fund'. He was a fan of thoroughbred horse racing.
He has involved in many social funding activities. He performed for fund-raising at the Chagrin Valley Little Theatre to kick off its capital campaign. He was a spokesperson for United Leukodystrophy Foundation.
Was Married Twice in Life
He was previously wedded to Mary Anne Dalton. They got hitched in the year 1961. The couple had seven children before getting separated. Conway and Dalton got a divorce in 1978 after living 17 years together.
Later, again he got married to Char Fusco on May 18, 1984. They were together until the death of Tim and were happily living couples. Though, the pair didn't share any children.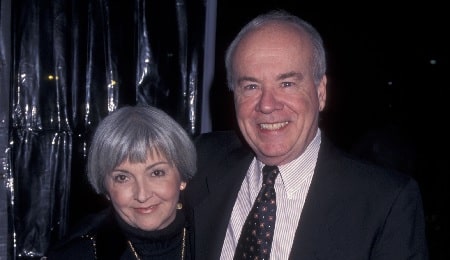 Has Seven Children
Conway was the proud father of seven children who are from his first marriage. His children's names are Kelly Conway, Jaime Conway, Jackie Conway, Corey Conway, Pat Conway, Shawn Conway, and Tim Conway Jr. All of his children are well-established in their career field.
The eldest daughter, Kelly is an actress of 'The Longshot' and 'Biography' and Jaime has worked on 'Dort Goes Fishing' and 'This Is Your Life'. Likewise, his second daughter Jackie appeared in 'This Is Your Life', and his two sons Corey and Pat are in the music industry. Whereas Shawn is an actor of 'Murphy's Law' and youngest son Tim Jr. is a writer and actor of 'Up All Night', 'Cyclone', and 'Beverly Hills Vamp'.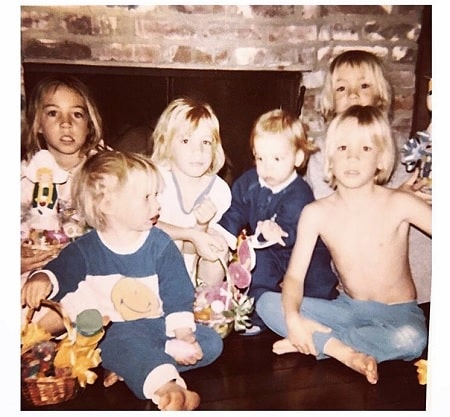 Cause of Death
The legend of the acting left this world on May 14, 2019, due to normal pressure hydrocephalus. In 2018, he was diagnosed with that disease and had brain surgery but his health had complications.
Actor and Actress Gave Him a Tribute
On the remembrance of him, many Hollywood celebrities gave tribute to him. The actors and his close friends like Bob Newhart, Carol Burnett, Dick Van Dyke, Patton Oswalt, Ben Stiller, Billy Gardell, Ed Asner, Buzz Aldrin, Neil Patrick Harris, and many more.
Visit Glamour Path for more facts about celebrity.
-->