About Tiffany Whyte - The Alleged Daughter of Janet Jackson and James DeBarge
Published Sat Jul 18 2020 By Aashika
Tiffany Whyte came into limelight when she claimed that she is the secret daughter of Janet Jackson and James DeBarge. Even, her grandmother, Etterlene DeBerge also speaks that Janet was pregnant when she was getting a divorce.
Before Whyte, there were numbers of ladies who came and claimed on the same topic but their case didn't take seriously. But Tiffany's case accepted when Jackson's mother-in-law tells about her pregnancy.
Here are some facts about Tiffany Whyte.
1. Cover Headline as a 'Secrete Daughter' of Janet Jackson and James DeBarge
In an interview with Radar Online, Whyte has spoken about her parents Jackson and DeBarge. She told that she was kept secret for 30 years which is a long period of time. She was for sure that she is the daughter of Janet and James. And also, she wants her mother to keep a good bond with her.
2. Married Life of Jackson and DeBarge
As we know that singer Janet Jackson and vocalist James DeBarge was married in 1984 when the bride (Jackson) was just 18. The couple can't handle their marriage and got divorced after a year.
3. After Their divorce
According to the mother of DeBarge and his sister, Janet Jackson was pregnant when she was getting separation from the musician. Also, some people tell that after divorce Jackson was away from the limelight to give birth to a child. And a child was given to foster care.
4. DNA matches with Etterlene DeBerge
When Whyte and her alleged grandmother went to do a DNA test. The result of the test was the probability of relatedness was 96.7%. After that Etterlene was a bit sure that Whyte is her granddaughter whereas she fell somehow connect with her.
For the first time, Ellertlene and Whyte met at the airport, where both were emotional and the video went viral at that time.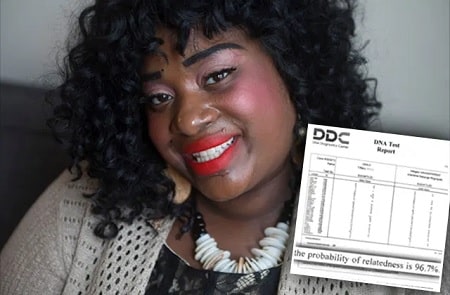 5. It was proved Whyte is Not a Daughter of Popular musicians
Through a secret DNA test with Tiffany and James, it was proved that DeBarge is not a father of her. In fact, Whyte's face didn't match with both, Jackson and her ex-husband. Later, the case remains in mystery and never opens it again.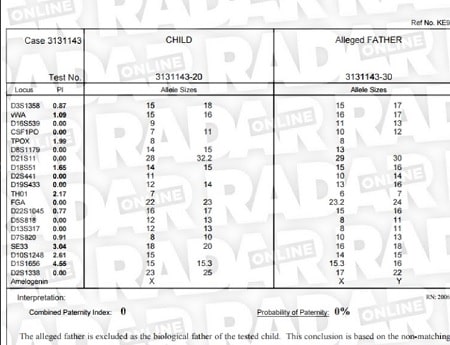 Visit Glamour Path for more facts about celebrity.
-->