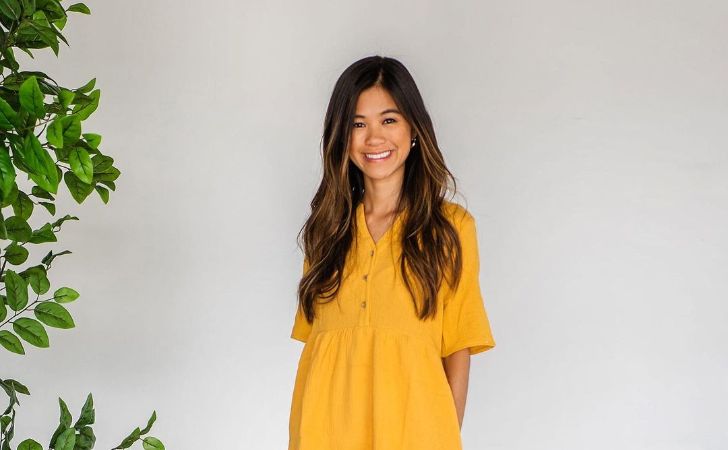 Tiffany Espensen is an American actress who is famous for the lead role in the series Bucket & Skinner's as Piper. She started her acting career when she was very young and she got the chance to play the role in Disney XD a cartoon series Kirby Bucket. In 2017, she was also involved in the film Spider-Man: Homecoming which was a Marvel Cinematic Universe.
Similarly, she was born on February 10, 1999, in Lianjiang, China, and she got adopted by American parents. And now, she is living in the United States of America with her parents. She was found in the hospital alone and got adopted on March 21, 2000.
Early Life
Tiffany was born in Lianjiang, China, and got adopted right after her American parents saw her left in the hospital. She is now living with her parents whose names are Robin Espensen and Dan Espensen with her brother Erik Espensen. And she gives warm elegance to her parents for adopting her when she was left alone by her biological parents.
Similarly, living in the United States she completed her graduation on August 22, 2019, from Liberty University with a degree in Political Science. In fact, she was not satisfied with her bachelor's degree she joined her master's and got a degree in Christain Theology from Grand Canyon University. And in 2021, on November 28 she also posted about the completion of her master's.
Wohoo! I'm done with my Masters 🥳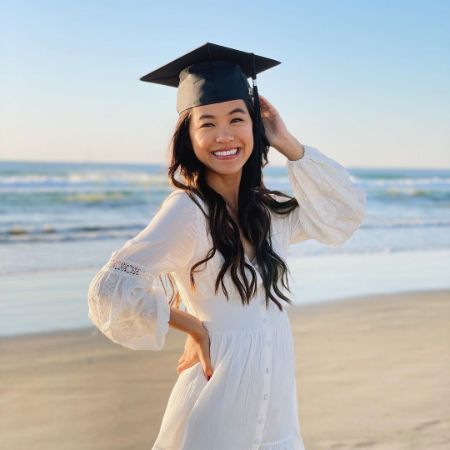 Career Beginnings
In 2007, she started her career as a child actor appearing on the shows Disney's "Hannah Montana" and Fox's "The ½ Hour News Show". She was worldwide famous for her acting skills and hard work seen on screen. She has now completed her master's degree and still continuing her acting journey sincerely. She has played many lead roles in various movies in different years like Hannah Montana, Criminal Minds, NCIS, Leverage, Lie to Me, Earth to Echo, and Spider-Man Homecoming.
Similarly, she has also joined the MCU as Cindy Moon in 2017 for the movie Spider-Man Homecoming and the movie was very hyped from which she gained lots of fans and followers with fame. Likewise, she was also seen in the two episodes of the TV show Alexa & Katie as Jessica in 2020. And for 2022, she is working on her new movie A Christmas Story 3 as Ralphie's girlfriend.
Best Advocacy of Tiffany Espensen
Advocacy has played a vital role in Tiffany's life and she has been in wildlife as a vocal advocate. Similarly, her friend Bindi Irwin, who is the daughter of legendary Steve Irwin led her to become a Wildlife Warriors Global Ambassador for the Australia Zoo at the age of 12 years old. She had also volunteered for the Australia Zoo Wildlife Hospital which was very beneficial by running a bake sale program in her hometown.
Similarly, she is also a social worker and works at the Federal Emergency Management Agency (FEMA) National Youth Preparedness Council which represents California as part of the ninth region. She also conducts social welfare programs by spreading awareness about being prepared for natural disasters as a member of the FEMA regional office in San Diego.
Relationship and Marriage
On September 22, 2020, Tiffany Espensen has been dating Lawson Bates similarly after knowing each other closely the beautiful couple decided to get married and confirmed their relationship on February 4, 2021. Likewise, the beautiful lovebirds state their engagement on October 28, 2021, and they also had their engagement trip in Siena, Italy on October 26, 2021, and both of their parents were present on the trip. And the beautiful couple had an amazing journey together that headed towards the marriage ceremony.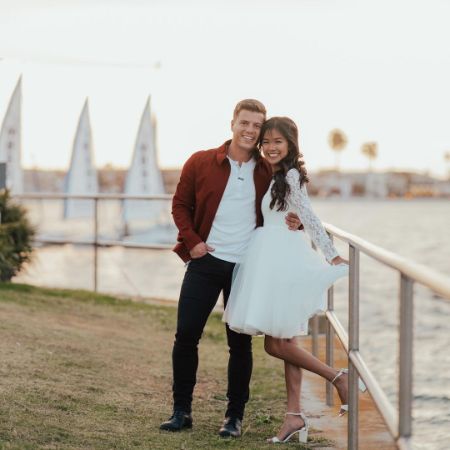 Therefore, Tiffany and William Lawson Bates got married on May 12, 2022, on the California Spirits yacht in San Diego, California. There were nearly 200 guests and the wedding was held by Lawson's father Gil Bates and Tiffany's Pastor Jim Garlow. At the marriage ceremony, the special guest was her mother Robin. Similarly, her husband also wrote the song "When I Say These Vows" for the wedding.
Who is William Lawson Bates?
Lawson Bates is a famous singer and songwriter who has released many songs and different albums. He also debuted her first song "Freedom Sure Ain't Free" and became the most reputed singer and songwriter in America. He sings a song so melodiously that melts every listener's heart and every note of the song is perfect.
Similarly, Lawson was born on July 27, 1992, in the United States of America and he is now 29 years old. He is a kind-hearted person who is currently living in Lake City, USA, and continuing her music career. He earns $3 to $5 million as his net worth from his music career and also from his sponsors.
Parents and Siblings
Being a famous actress who has had a passion since her childhood life in quite private about her personal life. She hasn't shared the information about her parents publicly. She is living with her husband's parents in Colorado on February 4, 2021.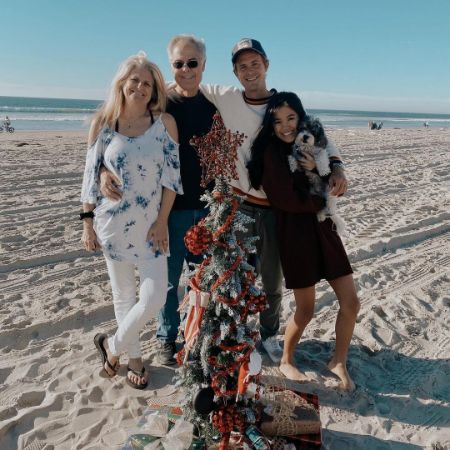 Similarly, she has posted wishing a Happy Birthday to her mother on her Instagram page her Mother's name is Robin and she hasn't shared information about her father but she has posted a picture with her father on father's day. Likewise, she has three siblings whose names are Kaci, Khloe, and Nathan.
Interest and Hobbies
Tiffany is a member of the Wildlife Warriors Ambassador at the age of 12, she is an animal lover too. She has a pet dog and a snake. The name of her pet is unknown but her puppy looks cute. And she also loves elephants.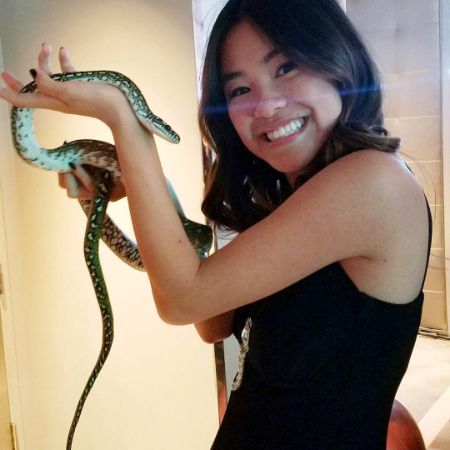 Similarly, she is also a nature lover she loves traveling and she has visited many different places during her marriage and honeymoon. She also loves hanging around the beach with her pet and husband when she gets free time.
Net Worth of $5 million
Tiffany Espensen is a famous model and actress who has played roles in different movies and TV series and has an estimated net worth of $5 million. She earns this hefty source amount through her hard work and profession. She might be living a quality of life full of luxury without any financial problems except for her personal aspects.
Apart from that, she might also be earning from Instagram posts and different sponsors. And she has played a role as Cindy in the movie Spider-Man Homecoming and she might have earned some sort of money. Whereas, the normal Hollywood actor's income is approximate $43,760.
Social Media Appearance
As we are living in the 21st century we all are surrounded by the internet so Tiffany is also the one who is very active on social media platforms. She is humble and loyal in nature and she also loves to reply to the comments on her posts which are commented on by her fans and followers. And recently she posted a few pictures of her wedding ceremony on her Instagram account.
Similarly, she has her personal Instagram account in which she has more than 100K followers and daily life posts and stories. She also uses Twitter where she has nearly 18K followers and she has also tweeted over 16K tweets on it. Plus, she is also probably active on her Facebook account where she has crossed over 6K followers respectively.
To know more about the celebrities visit our page Glamour Path.
-->