About Tia & Tamera Mowry - Details on Personal Life of These Super Twin Sisters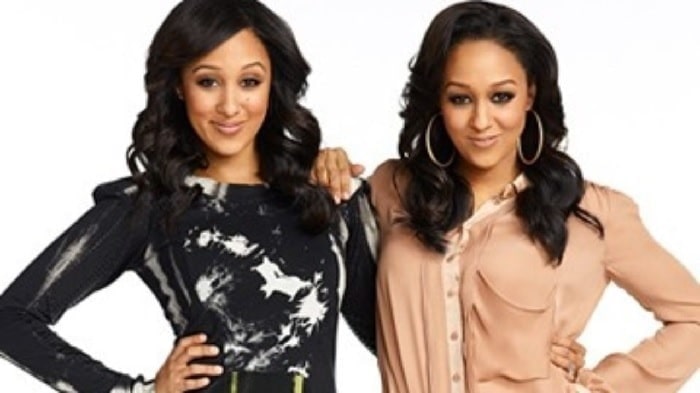 Tia & Tamera Mowry are the twin sisters of the Hollywood industry. The most famous siblings of the 90s and remain close to each other. Both of them are popular as an actress and television personality.
The twins came into the world on July 6, 1978, in Gelnhausen, West Germany United States of American. They have two minutes difference in birth time where Tamera was born at 4:30 pm, followed by Tia at 4:32 pm.
Let's get to know the more facts of Mowry twin's sister:
What's Net Worth of Both Sisters?
'Sisters, Sisters' twins estimated net worth is $10 million in combination. They started their acting career in the industry in 1991. Tamera Mowry has $6 million as her net worth. Besides acting, she has owns a wine tasting room in Napa, California, along with husband Adam Housley.
Likewise, her sister Tai Mowry is an actress, good businesswoman, and author whose net worth is $4 million. Her first book is 'Oh, Baby: Pregnancy Tales and Advice from One Hot Mama to Another' in 2012. She also establishes her cooking series, 'Tia Mowry at Home and a Cookbook'.
Joint Business
Since Mowry's become mothers, they have launched their own business named "Need Brands" in 2013. The company provides mother and their babies with To-of-the-line, edgy and wholesome products. They also released "Stretchy", an all-natural moisturizing cream to fight stretch marks.
Appeared in 'Sister, Sister' Series
The twin sisters stared in an American television show 'Sister, Sister', where they portrayed the role of Tia Landy and Tamera Campbell.
The series is about the twin sisters who were separated at birth and one was adopted by a single mother while the other was adopted by a couple. Although the mother died several years afterward, the two accidentally found each other and reunited after 14 years.
It was a huge success on the television, which ran for six seasons on two networks. The shows made two sisters popular.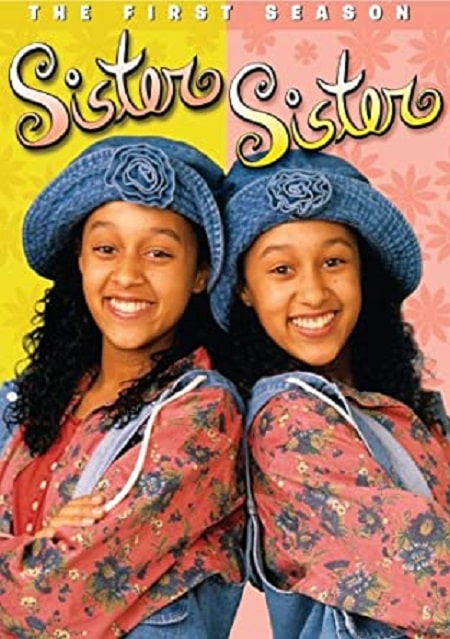 Married Life of Both Sisters
Tai Mowry met actor Cory Hardrict on the set of their film, 'Hollywood Horror'. It is like a filmy love story. The love bird dated for six years then became engaged on Christmas Day, 2006. The couple tied a knot California on April 20, 2008.
Similarly, Tamera Mowry married Fox News correspondent Adam Housley. The couple has dated for almost six years. The couple tied a knot on May 15, 2011, in California Napa Valley. The couple owns a home in Napa Valley, near her husband's family vineyard.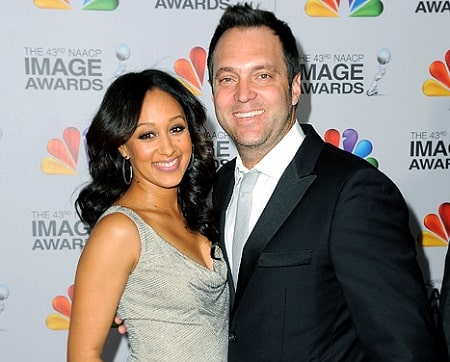 Mothers of Adorable Children
Mrs. Hardict is also a mother of two beautiful children. She welcomes her first child, a son named Cree Hardrict was born on June 28, 2011, and her second child a girl Cairo Tiahna Hardrict was born on May 5, 2018.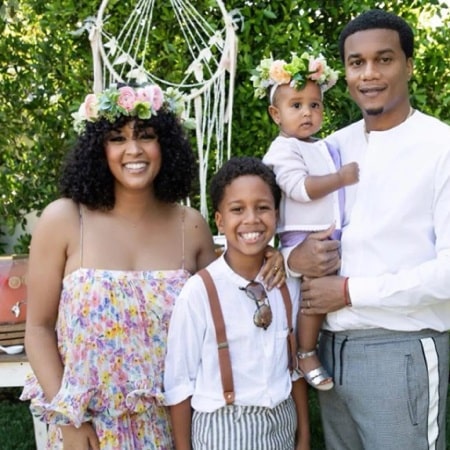 Whereas, Mrs. Housley is the mother of two adorable kids. She welcomed their first child, a son named Aden John Tanner Housley was born on November 12, 2012. And the second child is a daughter named Ariah Talea Housley was born on July 1, 2015.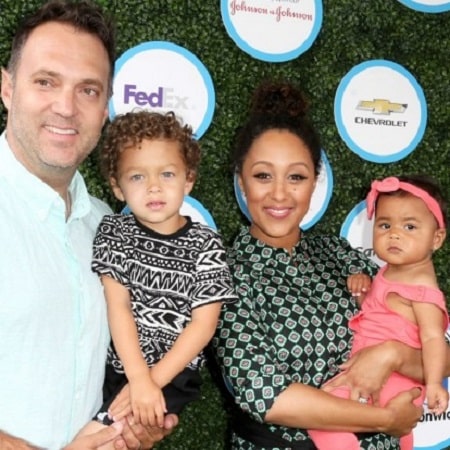 Tamera Got Backlash
Tamera and her husband, Housley have to face backlash on social media for their marriage. Although they belong to Television personality people are questioning their interracial relationship. But, Adam has fully defended his wife and family with harsh words for those who levy racially charged insults. He has proven his true feeling toward his beloved wife.
Belongs Military Family
The twin sister's parents had served in the U.S Army. Their father's name Timothy Mowry and mother name Darlene Renee Mowry, they met in high school, in Miami Florida.
Both Joined the U.S Army and Both reach the rank of Sergeant. After their birth, her mother managed children's upbringing careers and her father become a custody officer/ jailer with the City of Glendale Police Department.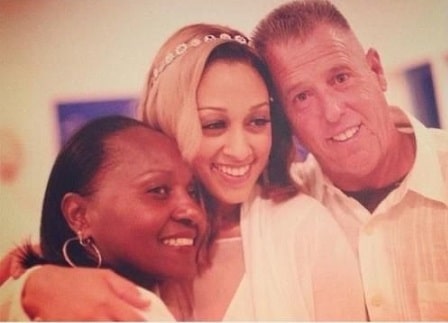 Has Two Siblings
They have two younger brothers named Tahj Mowry and Tavior Mowry. One of their brothers Tahj is an American actor and singer. He is popularly known for his role on the show Smart Guy as the main character TJ on The WB.
Another brother's name is Tavior, who played varsity football at Westlake High School in Thousand Oaks, California. And played for one season of football at Savannah State University and the University of Wyoming.
Social Media
Both have huge fan followers on their social media. Tia Mowry has over 7.9M followers on her Instagram account and 1.9m followers on twitter.
Whereas, Tamera Mowry has 8m plus followers on Instagram and over 1.7M followers on twitter account.
YouTube Channels
Along with Instagram and Twitter, the two are popular on YouTube. Tamera's channel is 'The Housley Life' with 322k subscribers and Tai's channel is 'Tai Mowry's Quick Fix' with 739k subscribers. They upload videos with family, daily routine vlog, and cooking.
To know more facts about celebrities visit 'Glamour Path'.
-->