Get to Know Thorsten Kaye's Net Worth and Relationships
Published Sun Feb 19 2023 By sush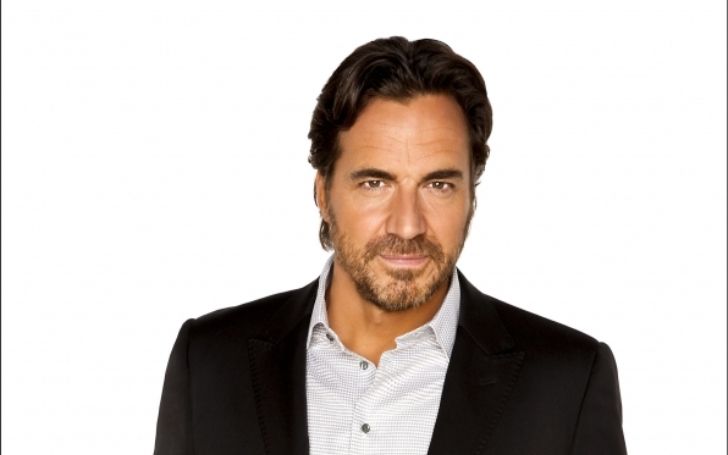 Do you know the actor who played the character of Ridge Forrester in one of the most-watched Daytime opera show, The Bold and the Beautiful? He is none other than actor Thorsten Kaye. However, there are rumors going on about him leaving the show. Is it true?
Best known for his work in The Bold and the Beautiful, Thorsten is a German-American actor. After wrecking the internet with his rumors of leaving the CBS b&b, the Soap Dirt finally revealed that the actor is not leaving the show. Apparently, Soap Dirt reported that the actor is on a holiday.
Nonetheless, it's true that the internet was shaken. Though Thorsten might not be as well known in the public as his personal self, rather as the character, Ridge Forrester, he sure did scare the huge fandom. So, wanna know more about the actor?
Net Worth
The net worth of Thorsten Kaye is estimated to be over $4 million. Undeniably, he has played in one of the most prominent shows like The Bold and the beautiful, so he has obviously amassed a fortune.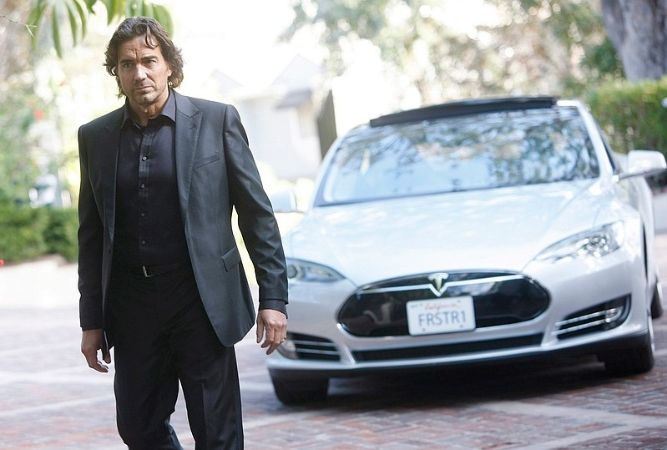 Along with Thorsten's acting career, he is also an author. He has written and compiled a collection of original poetry in the book. So, he also gets a royalty from the sale of books. Moreover, as a distinguished actor, he has also made appearances on various shows.
Thorsten's Childhood And Early Life Are Yet To Be Known
Thorsten is a German-American actor who was born in Mainz, Germany. He was born on 22nd February 1966 with his full name as Thorsten Ernst Kieselbach.
However, not much about Thorsten's childhood is revealed yet. Though he has written about his career beginnings and journey, he has not mentioned a word about his early life and upbringing, He also hasn't mentioned a word about his family and household.
Education: An Accident Changed His Life Course
You all must already know that Thorsten Kaye came to the United States from England after he was awarded a track scholarship named Decathlon to the United States International University in San Diego, California. So his major was in physical education. However, also had a minor in drama.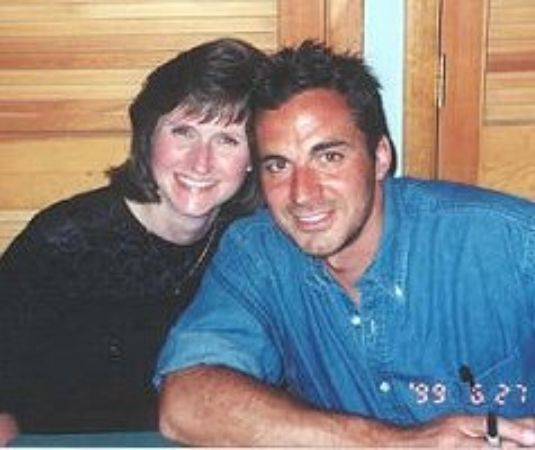 He played soccer for a while. However, he got into a serious motorcycle accident which forced him to choose a different direction. And then, he ultimately changed his major from physical education to drama. So then, he received his bachelor's degree in fine arts.
Upon completion of college, Thorsten then went to Wayne State University in Detroit to pursue his graduate studies. So then, he earned his Master's degree in Theatre and Theatre History. Also, during his study, he also performed in many productions including Hilberry Repertory Theatre, and he was honored with a 2008 Ovation Award as a Distinguished Alumni in the Department of Theatre.
Relationship
As we already know, Thorsten is married to his beautiful wife, Susan Haskell. However, it isn't known when the couple tied the knot together.
Thorsten met his wife, Susan Haskell on the set of One Life To Live. Being the co-stars of the soap opera and the complementary love interest, they didn't take long to become real-life partners.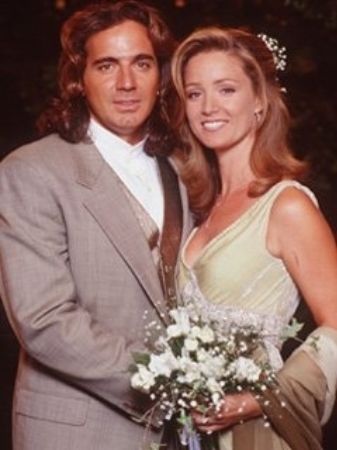 While Susan was in the show from 1991, Thorsten joined it in 1995. However, Susan left the show in 1997. Despite her leaving, she and Thorsten's relationship continued through odds and they eventually got married.
Though Thorsten never talked about the date of the wedding, he eventually revealed that their wedding wasn't a paper wedding and that they got wed on a beach.
Well, it's funny you ask that because people always keep calling her my "life partner", but Susan is my wife. We were actually married. I'm not a church guy, but we did a thing on the beach a while back. I don't talk about it because I'm just a private guy.

-Thorsten Kaye
A Brief Bio On Thorsten's Wife, Susan Haskell
Well, if you didn't know, we are much obliged and honored to introduce, Thorsten's wife, Susan Haskell as a Canadian actress. Susan was born on June 10, 1968, in Toronto, Canada. She was born to Roger Haskell and Marilyn Haskell. And she grew up with her sister named Carolyn Haskell and brother, Roger Haskell.
Susan started modeling when she was just 16. When she was still in high school, she was cast in a number of commercials. According to her website, she went to Tufts University in Boston. And she graduated Cum Laude with a Bachelor of Science degree in Biopsychology.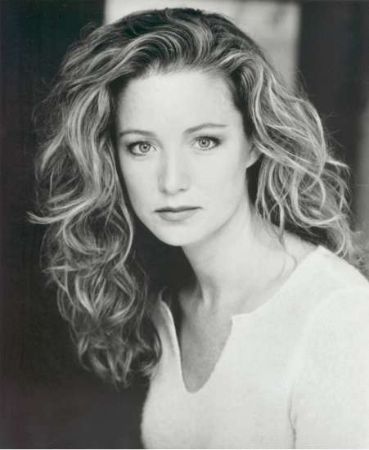 As a model, Susan traveled from place to place for national commercials as well as international commercials. Her shoots often took place in locations like France, Germany, Australia, and Japan. Then, she started her career in acting with the television series My Secret Identity.
Soon after, Susan was cast in ABC TV's soap opera One Life to Live, where she met Thorsten. She played the role of Marty Saybrooke, for which she won an Emmy Award for Outstanding Supporting Actress in the storyline of a young rape survivor.
Father To Two Daughters
The amazing One Life To Live actor, Thorsten is a father. He has two beautiful daughters. He and his wife, Susan welcomed their first child, McKenna Kaye on February 7, 2003.
Then, four years later, he welcomed his second daughter, Marlowe Marann on January 28, 2007. A year later, he made an appearance at the Chelsea Cinemas, with his wife, Susan, and both his daughters. It was on the occasion of the screening of Sleeping Beauty.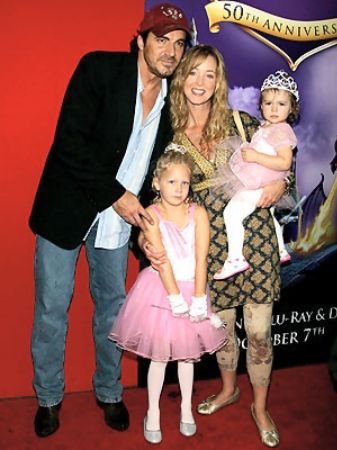 However, he hasn't made many public appearances with his daughters. Since he has been a very private person, he doesn't talk about his family and daughters in the media. And he also doesn't post about them much.
Regardless, he revealed in an interview that both of his girls liked to play softball. They also do music and school plays.
Thorsten Doesn't Want His Daughters To Take A Career In Acting
In an interview with Soap Opera Digest, Thorsten was asked a question about his thoughts on his daughters following the family business of acting. However, his answer was far from expected. He said that he wasn't looking forward to them taking a career in acting.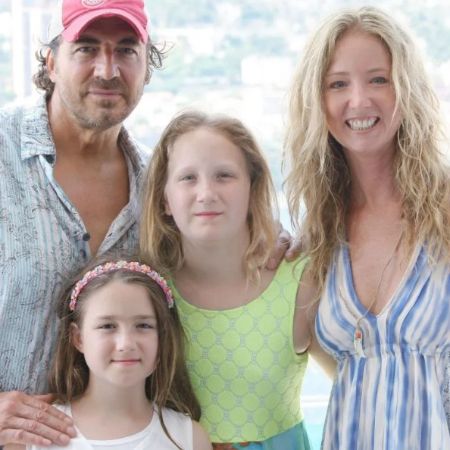 Thorsten is an intelligent man. He knows what the industry brings to people. He has struggled and suffered while in the industry. So he might not exactly be looking for them to follow in his footsteps.
However, he is a supportive dad. So, if his daughters want to take acting as their career, suddenly one day, he would be supporting them and not telling them off. And according to him, his daughters just need to know where they fit in the world.
They both take music classes, but that doesn't mean they're going to play Carnegie Hall, and they do school plays, too. That doesn't mean that they're going to be on a soap like me or Susan or be the next big thing. Right now, they just need to see where they fit in the world and where the world wants them — and whatever that is, I will support it.
Thorsten's Career Journey
Thorsten started his career back when he was just 17, with a role in the Wicked Witch of the West, when he was pursuing his graduate studies. Then, he moved to Los Angeles, where he got the chance to play the mini-series Nothing Lasts Forever.
Then, Thorsten again made a move to New York. Then begins the major part of his career. After the move, he played on the ABC Daytime drama series One Life to Live as the character of romantic Irish poet Patrick Thornhart.
Following the drama series, he next appeared in various television and movie projects. He went on and played in the Sliders, the Sci-Fi Channel series, then on the Air America, syndicated series, and then on Falcone, the CBS series. He also played in the film The Prophet's Game and Shark Attack II.
Thorsten Is An Author
You'll be surprised to learn that apart from acting, Thorsten is also an author who has written many good books of original poetry.
In 1999, Thorsten published his first book named From Timber Ridge to Daymer Gardens a book of his original poetry. Along with the book, he also released a CD of the same name following the book. The book along with the CD featured poems written by his beloved friend, the late Dorothy Bridges, who is also the late wife of the late actor Lloyd Bridges.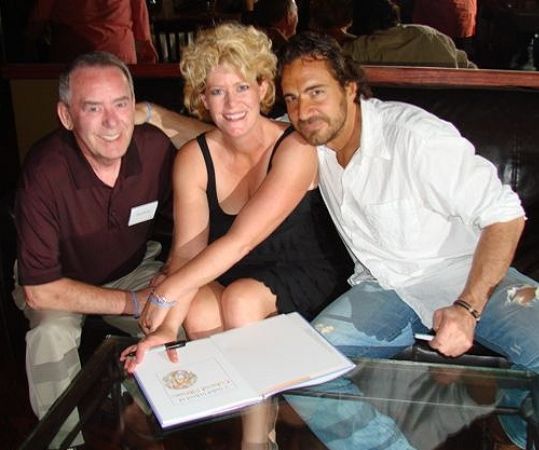 Then a decade later, Thorsten published his second book of original poetry in 2009. The book is named A Solid Wheel of Colored Ribbons, which features poems for children. Moreover, the book was illustrated by his friend Tami Evans Foster.
A Man Of Many Interests
We have already known, Thorsten is a brilliant actor. However, we also got to know that he was also an author and collector of beautiful poems. And along with acting and writing, Thorsten harbors a love for different arts and sports which makes him more of an amazing person.
According to Thorsten's website, apart from acting and writing, he enjoys literature, music, and classic American motorcycles. Moreover, he is also a lover of ice hockey. He has mentioned that he is a rooter for the Detroit Red Wings. You'll be surprised to know that it's his official hockey team.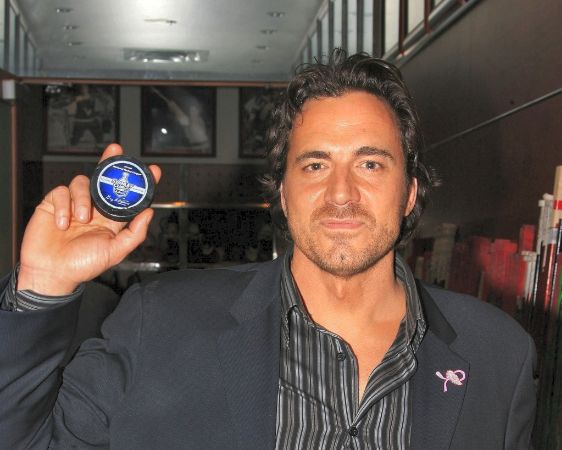 And lucky for Thorsten as a fan, his blog was also featured on the team's official website. Not only that, it was during the time of the team's Stanley Cup-winning season back in 2008. And along with that, he is also a football fan. To top it off, he is a Miami Dolphins fan.
A Strong Believer In "Giving Back"
If you didn't know, Thorsten is a strong believer in "giving back". He believes in returning back what he has received to people. As such a personality, he voluntarily supports a wide variety of charitable, educational, and cultural causes.
As such, Thorsten has made many personal appearances and done charities for programs and organizations like the 2011 North American International Auto Show Charity Preview, the UMMS Foundation's Isper and Manos fund for Pediatric Oncology, Tails of Courage, and Soap Nation iParticipate.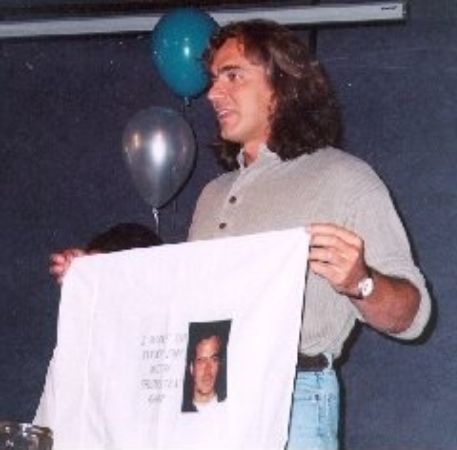 Along with the above-mentioned projects, Thorsten has also worked towards the aid of people battling various diseases. And so, he has done charity for the Prostate Cancer Coalition, the American Diabetes Association, Broadway Cares/Equity Fights AIDS, and the Leukemia Society of America. And so on, he has also worked for Give Kids The World, First Book, and the September 11th Fund.
Along with donating to these programs and organizations, he donates all proceeds from his book, A Solid Wheel of Colored Ribbons, and CD From Timber Ridge to Daymer Gardens, to aid pediatric cancer research.
Height, Weight, And Physical Appearance
Many of you people are curious to learn the height of the actor, right? And so, your wish is our command, jk.
Thorsten is an actor who stands at a height of 6ft 1 inch (185 cm). He is one with a muscular and strong build and physique. And according to sources, he weighs around 71 kg.
Moreover, the actor has beautiful hazel eyes. And he is a natural brunette with brown hair.
Social Media Presence: Blessed With A Calm Fandom
One thing's for sure, Thorsten has got some of the calmest and most loyal fans, however small they may be, in the overwhelming industry that constantly has fan wars. Though he is a wise man, even if he mistakenly says something wrong, having such fandom, he doesn't have to be troubled with being hated by his own fandom.
On Instagram, Kaye is available under @iamthorstenkaye. As much as he is loved, he has over 52.1k followers. Similarly, he is also active on Twitter under the same username as @Iamthorstenkaye. He has around 17.6k followers on the platform.
However, Thorsten didn't seem to be available on other social media. So these two are the only platforms for him to connect with his fans.
Follow Glamour Path for more interesting articles on celebrity biographies, relationships, and riches.
-->