Donald Trump's Grandson Theodore James Kushner
Published Wed Jul 03 2019 By Samana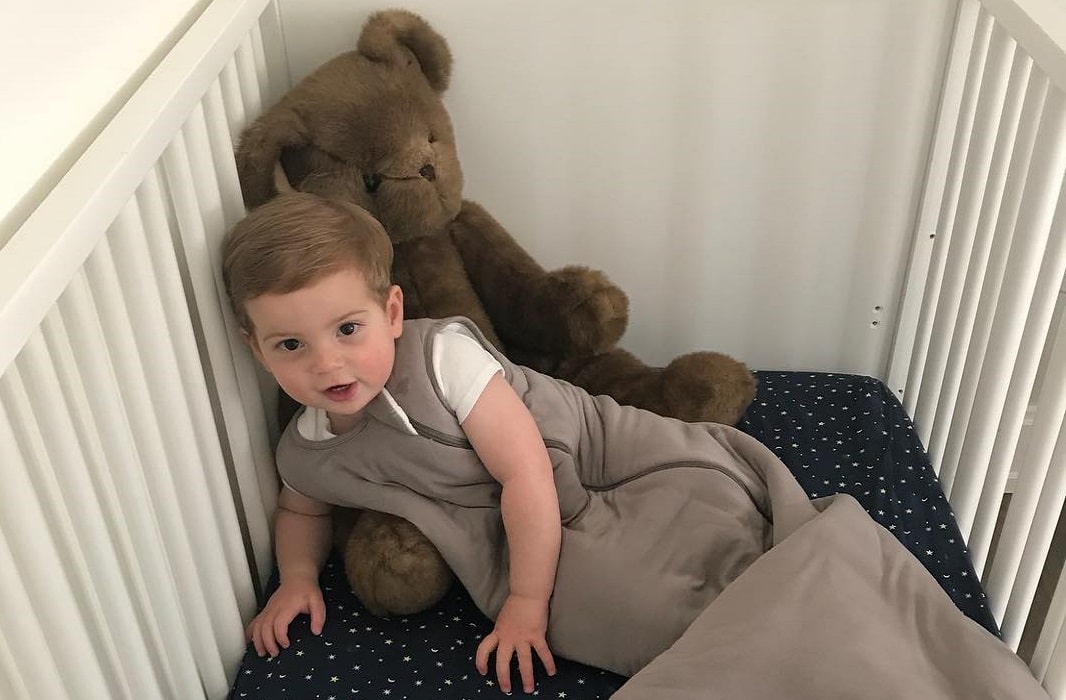 Born to the President's adviser mommy and a businessman daddy, Theodore James Kushner was birthed in an Easter Sunday evening of 27th March of the year 2016. Theo is therefore an Aries.
So the entire family's going to come down cut Easter themed cake and play Easter egg bunny on Theo James Kushner's birthday every year now?
1. Theodore's Parents Have A Loving Relationship
For a Christian who converted her religion to marry someone, it is very much safe to say that Ivanka and Jared have a very loving and a secured marriage. They have three kids together. The couple has faced many barriers on their way to be with each other.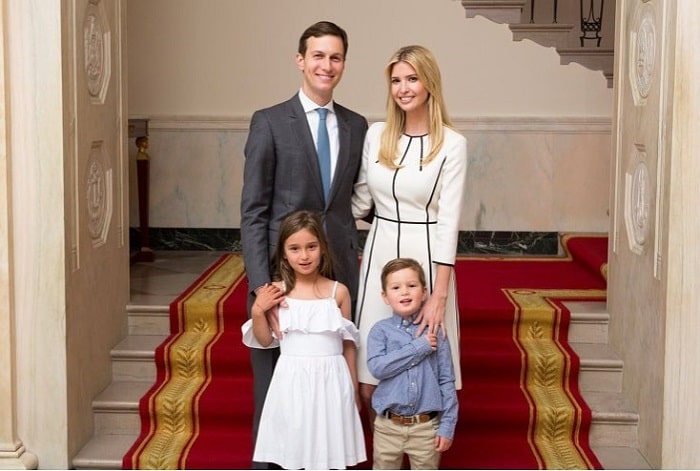 Jared and Ivanka have their weekly date nights and they almost work side by side everyday, which for them is way more romantic than we would ever know.
2. Theodore's Mama Turned Jewish To Marry His Father
Ivanka and Jared met through their mutual friends and were very happy with each others and basically were each others endgame until Jared's parents forbid him to see her because she was not a Jew. This caused the couple to breakup for sometime and then Ivanka took the decision to convert her religion. She converted in the year 2009, before she married Jared with his parents permission in the same year.
Ivanka also has a Hebrew name "Yael". The name 'Yael' in Hebrew means, "mountain goat". Mama Trump has also spoken about how Trump has been very supportive on her decision to convert since day one.
3. Siblings of Theodore Kushner
Theodore James is growing up with his two elder sibling. Arabella Rose is Ivanka and Jared's eldest daughter and Joseph Frederick is Theodore's parent's second child.
When Ivanka was pregnant, she spoke about how her elder child, Arabella was the most interested in the baby and about Joseph, he did not really care about having another sibling.
However, Arabella and Joseph's behavior suddenly reversed after Theodore was born and Joseph was the keen one and was always asking to kiss his little brother (Awwww!) and Arabella was the one to not really care. The three of them now are super cute and tight and the bond between them is very strong.
4. Theodore Has Three Loving Grandmothers
Everyone knows about Donald Trump's three wives, and all three of them which includes Ivana, Theo's biological Grandmother, loves and adores the baby boy a lot. His other Grandmothers includes, Marla Maples and Melania Trump.
As the matter of fact, Ivana Trump was one of the first people to hold baby Theodore right after he was born in the hospital.
5. Theodore was born on the New York City Hospital
Just like Theodore's two elder siblings, Theo was born on the New York City hospital which was established by the charter of King George the Third.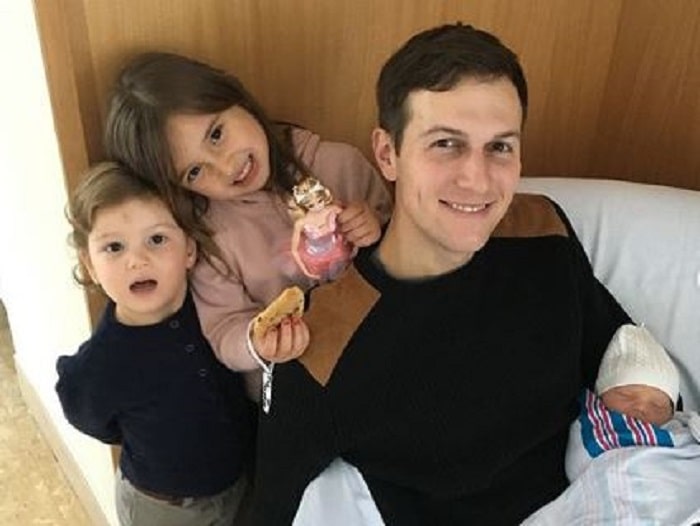 After less than 48 hours of birth, Ivanka along with her husband Jared left the hospital. Ivanka was seen leaving the hospital in a red floral loose dress that helped hide her baby fat and wore a little makeup and let her hair loose giving her an overall fresh and healthy look. Jared carried his baby and accompanied his gorgeous wife to their Park Avenue apartment.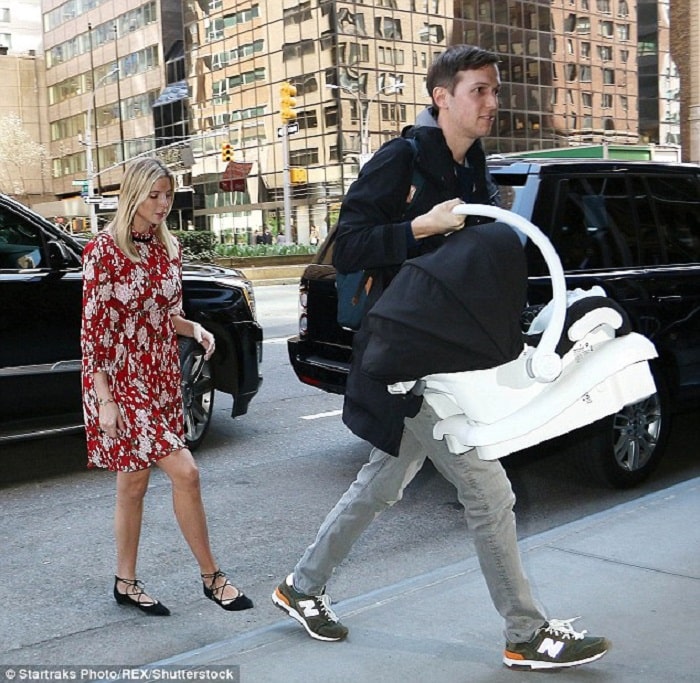 6. Theodore Has A Young Uncle
Thedore has a young uncle who is only 13 years old. Barren Trump is the youngest child of President Donald Trump with his third wife Melania Trump. When Donald Trump got elected as a President, Barren was only 11 years old just like Obama's youngest daughter Malia, who was only 11 when he got elected as a Prime Minister.
Barron is 29 years younger than his oldest cousin and makes the perfect playmate for baby Theodore, Joseph and Arabella.
7. Theodore's Parents Ivanka And Jared Kushner's Net Worth
Ivanka Trump is a model, businesswoman, President's adviser and is a socialite in general. She is worth $300 million. Jared, however, is worth $800 million thanks to his career as an investor, businessman, a newspaper publisher, real estate developer and his father-in-law, Donald Trump's senior adviser.
With the hefty net worth sum of the parents, Theodore was born with a silver spoon and will probably live a easy and a luxurious life.
8. Theodore's Mothers Owned A Fashion Line
Ivanka Trump owned a fashion line by her own name and flaunted it during her wedding and many other occasions. Due to many reasons, Ivanka shut down her fashion brand one of which being her part in her father's campaign and her not being there to run it personally.
Trump also shared that she is doing this because she does now when she will be back and it would be unfair to ton on people working on there.
9. Donald Trump Adores His Youngest Grandson
Even though the president missed his youngest grandson, Theodore's Bris, a Jewish ceremony for circumcision ceremony performed by a mohel who is a trained circumciser, Donald did not fail to publicly show how much he adores the little baby boy.
President Donald trump is seen kissing his grandson, Ivanka and Jared's precious baby boy.
10. Theodore James Kushner's Name Meaning
The name Theodore is derived from two Greek words, Theos and Doron. Theos means 'God' and Doron means 'a gift'. So basically Theodore means God gifted.
James is a derived name from the name 'Jacob'. The name James means "The one who follows".
Glamour Path for more Celebrity Babies Stories.
-->