The Woman Behind the Billionaire: Getting to Know Astrid Menks, Warren Buffett's Wife!
Published Sat Aug 05 2023 By prazu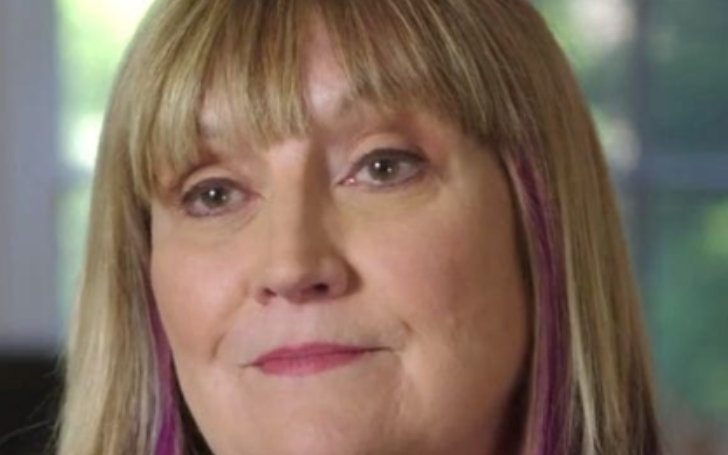 Astrid Menks gained prominence through her marriage to Warren Buffett, the CEO of Berkshire Hathaway and the world's fifth-richest person as of 2023. She had initially worked as a waitress at her husband's cocktail bar, The French Cafe, located in Omaha, Nebraska.
Buffett is renowned as an investment genius and a prominent business magnate, and Astrid's unwavering support undoubtedly contributed to his incredible commercial success.
Astrid Menks Early Life
Born in Latvia in 1946, Astrid Menks later moved to Omaha, Nebraska, in the United States. Her nationality is Latvian, and her ethnicity is mixed, although her family background and educational history remain undisclosed.
What is Astrid Menks's Net Worth?
Astrid Menks's net worth is unknown whereas her husband, Warren Buffett's fortune is $115 billion. He is an investment expert and owns several lavish duplexes across the United States. Notably, he sold his Laguna Beach home for $7.5 million in December 2018 and earned $5.450 million from the sale of his California house in 2005. Additionally, he acquired his Omaha mansion for $690,000 in the same year.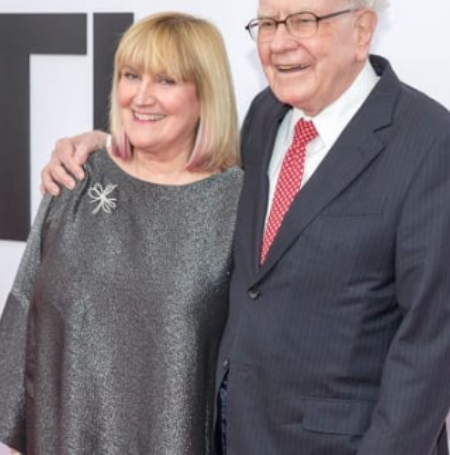 In 1968, Buffett purchased a $31k house in Omaha for his wife, Astrid Menks, which has substantially increased in value and is now worth approximately $11 million. The millionaire also possesses various high-end vehicles, including a Cadillac XTS, Cadillac DTS, Cadillac CTS-V, Fisker Karma, and Range Rover.
Astrid Menks is Married to Warren Buffett
Astrid Menks crossed paths with Warren Buffett while working as a waitress at The French Cafe cocktail bar in Omaha. There, she also met Buffett's late wife, Susan Buffett, who occasionally performed as a nightclub singer.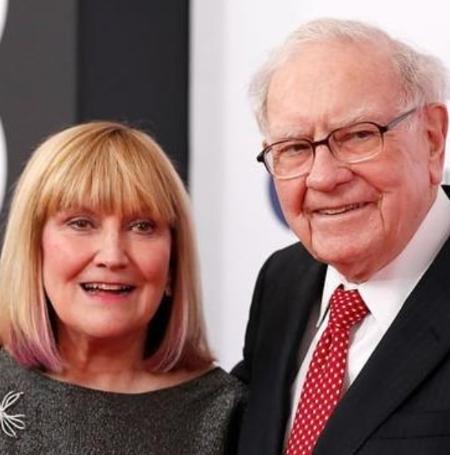 At that time, Warren's commercial success was soaring, and his fame was growing exponentially, a situation Susan reportedly found overwhelming. In 1977, Susan decided to pursue a music career in San Francisco, and before leaving, she entrusted her coworkers, including Menks, to look after her husband. Astrid and Warren quickly developed a close friendship, as she displayed a caring demeanor that set her apart from the other girls at the bar.
In 1978, Astrid began living with Warren in his white stucco mansion in Omaha. Despite having a relationship with Buffett, Menks respected his marriage to Susan. Surprisingly, Astrid and Susan became fast friends and even came to an agreement to share Warren. They even jointly signed Christmas cards together, as reported by the Daily Mail.
Although they lived separately from 1977 onwards, Warren and Susan never officially divorced. They had tied the knot in a private wedding ceremony in 1952, and Susan sadly passed away in July 2004 while still together.
Warren and Susan had three children together - Susan Alice Buffett, born on July 30, 1953, Howard Graham Buffett, born on December 16, 1954, and Peter Buffett, born on May 4, 1958. All three children became entrepreneurs and philanthropists.
On Warren's 76th birthday, he married Astrid, with whom he had been living for nearly 35 years before officially tying the knot. The wedding took place on August 30, 2006, in Nebraska, and it became a noteworthy event, given Astrid's age of 60 and Warren's age of 76.
Astrid Menks Charity Works
Astrid Menks and his husband, Warren Buffett are dedicated philanthropists who actively contribute to various charitable causes. Both of them have been involved with numerous non-profit organizations, making a significant impact in the philanthropic world. In 2016 alone, Buffett donated a staggering $2.9 billion to non-profit organizations, supporting initiatives such as the Bill and Melinda Gates Foundation and the Susan Thompson Buffett Foundation.
Furthermore, Buffett demonstrates his commitment to charity regularly by donating approximately 5% of Berkshire Hathaway's assets to charitable endeavors every summer. Their philanthropic efforts reflect their belief in the importance of giving back and making a positive difference in the world.
Astrid Menks Husband's Impact on the Financial Markets
Astrid Menks' spouse Warren Buffett is a highly successful investor. He is the chairman and CEO of Berkshire Hathaway and is famous for his value investing philosophy. Buffett is known as the "Oracle" or "Sage" of Omaha due to his influence in the business world.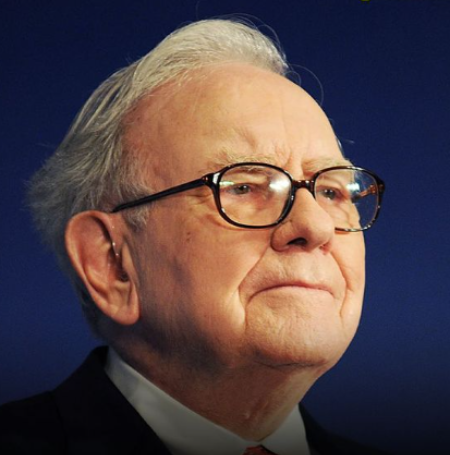 Carol Loomis, a renowned financial journalist, played a crucial role in Buffett's career. Despite facing gender stereotypes, she became one of the most respected financial journalists in the country. Loomis wrote about various financial topics and had a close relationship with Warren, writing about him since 1966. She also edited his annual shareholder letter for nearly four decades.
Warren has a simple 3-step strategy for managing his time and priorities. He advises his employees to focus on their top 5 career goals (List A) and avoid the remaining 20 (List B) until List A is complete. This focused approach has been key to his success.
Throughout his career, Buffett has been surrounded by esteemed journalists and mentors, including Hedley Donovan, William H. Whyte, and Walker Evans. Loomis has been an essential part of his journey, but she plans to retire and spend more time on personal interests like golf and bridge while still assisting Buffett with his writings.
Warren's legacy in the business world and his time management strategy make him an exceptional figure, and Carol Loomis' retirement marks a significant moment in business history.
Stay tuned in Glamour Path for more celebrity updates.
-->