The Woman Behind Matthew Modine: Get to Know Caridad Rivera
Published Wed Jun 14 2023 By prazu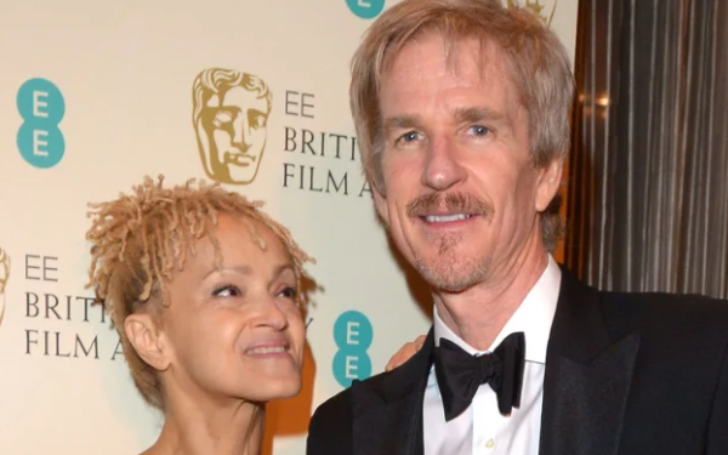 Caridad Rivera is recognized as the spouse of the highly regarded actor Matthew Modine. Modine has garnered acclaim for his performances in notable movies like Full Metal Jacket, Birdy, and The Dark Knight Rises. She is also an actress and makeup artist.
In this article, learn in detail about Rivera's personal and professional life.
Caridad Rivera Early Life
Caridad Rivera hails from Manhattan, where she was born and raised. Her father, Manuel, originally from Puerto Rico, migrated to the United States along with her mother prior to her birth.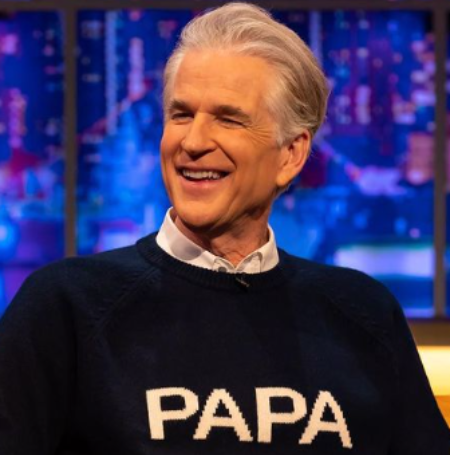 Rivera grew up with her six siblings.
Caridad Rivera's Net Worth
Caridad Rivera is a stylist and makeup artist with an approximate net worth of $1 million. Her spouse, Matthew Modine, is recognized for his performances in popular productions such as Stranger Things, The Dark Knight Rises, and Full Metal Jacket, and is estimated to have a net worth of $10 million.
In 2012, Rivera and her spouse Modine acquired a loft in Venice, California, for a sum of $2.45 million. During that period, they also put their New York City duplex on the market for $2.3 million. Matthew had initially purchased the NYC property in 2008 for $1.73 million.
In November 2021, Matthew and Caridad successfully sold their Venice, California residence for $4 million.
Caridad Rivera Career Highlights
Caridad Rivera embarked on a successful career in makeup and wardrobe styling during the 1980s. Over the years, she has lent her expertise to an array of diverse projects, spanning feature movies, television shows, and commercials.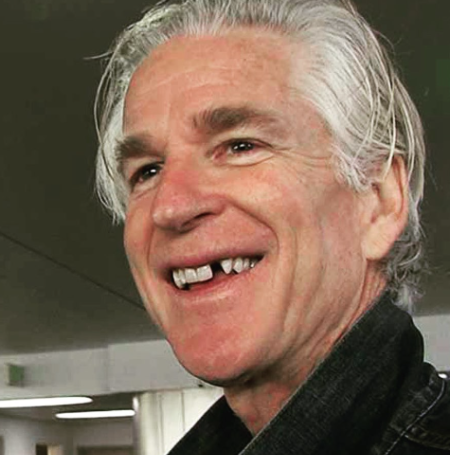 Throughout her illustrious journey, Rivera has had the privilege of collaborating with some of the industry's most prominent figures, such as Liam Neeson, Nicolas Cage, Allison Janney, and Jennifer Beals.
Beyond her remarkable contributions as a makeup and wardrobe stylist, Caridad has also ventured into the realm of acting, showcasing her versatility and talent. One of her most notable appearances was in the critically acclaimed film Theatre of Horror released in 2018, where she left a lasting impression with her compelling performance.
Caridad Rivera's Husband's Career
Caridad Rivera's spouse Matthew Modine is an American actor and filmmaker with a career spanning over four decades. He has worked in various movies, TV shows, and theater productions and has received nominations for prestigious awards.
Modine gained widespread recognition for his breakthrough role in the 1984 film Birdy, which focused on a Vietnam War veteran struggling with post-traumatic stress disorder (PTSD). He further cemented his reputation with his performance in Stanley Kubrick's Full Metal Jacket, which earned him a Golden Globe nomination for Best Actor in a Miniseries or Motion Picture Made for Television.
Other notable film credits include Vision Quest, Married to the Mob, The Dark Knight Rises, Gross Anatomy, and Short Cuts. In addition to his film work, Matthew has made appearances on television shows such as Weeds, Proof, and And the Band Played On.
Matthew's portrayal of epidemiologist Dr. Don Francis in the television film And the Band Played On garnered him multiple award nominations, including a Golden Globe and Primetime Emmy Award. Modine also left a lasting impression as the villainous Dr. Martin Brenner in Netflix's Stranger Things, the character Sullivan Groff in Weeds, and Ivan Turing in Proof.
Modine has also ventured into filmmaking and has directed several short films, including titles like When I Was a Boy, Smoking, Ecce Pirate, I Think I Thought, and To Kill an American. He is set to appear in upcoming projects such as Christopher Nolan's Oppenheimer and Nimród Antal's Retribution.
Caridad Rivera's Personal Life
Caridad Rivera and Matthew Modine's paths crossed in New York City when he was working as a chef at a health food restaurant. Caridad ordered takeout, but Matthew, realizing the dish wouldn't hold up well, decided to personally inform her.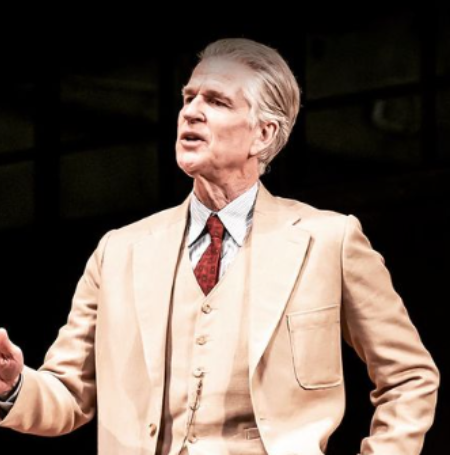 As soon as Modine approached Rivera, he was captivated by her beauty, and their connection blossomed into a romantic relationship. After dating for a while, Matthew and Caridad exchanged vows on October 31, 1980.
They have been blessed with two children. Their son, Boman is a talented director, writer, and producer. Their daughter, Ruby is an actress, singer, and ballet dancer.
Caridad Rivera's Spouse Matthew Modine's Controversial Run for SAG-AFTRA President
Matthew Modine, known for his role in the movie 47 Meters Down, faced controversy during his run for Screen Actors Guild (SAG) president. He encountered difficulties stemming from an altercation with Fran Drescher and a remark that was seen as disrespectful towards women.
During one of the sessions, Modine made a joke that many considered offensive and misogynistic. When questioned about why people should support him, he sarcastically responded that he was the only male candidate. Understandably, this remark didn't sit well with many individuals.
Additionally, Matthew was involved in a minor disagreement with Fran Drescher during this time. Those opposing Modine's candidacy started sending emails to union members, which the candidate believed gave them an unfair advantage. This led to ongoing arguments between the two parties.
Stay updated in Glamour Path for more celebrity articles.
-->