The Wealth of Kenya Barris: Unveiling the Success Behind the Creative Mind
Published Mon Oct 30 2023 By prazu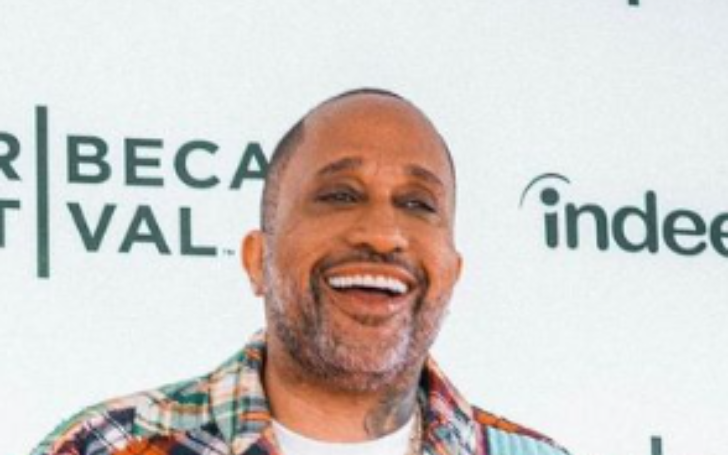 Kenya Barris is a multi-talented American writer, producer, director, and actor in the television and film industry. The 50-year-old star gained widespread recognition as the mastermind behind the ABC sitcom "black-ish," which aired from 2014 to 2022.
How Wealthy is Kenya Barris?
Kenya Barris has a net worth of over $75 million. He is not just known for "black-ish"; he also created other shows like "grown-ish" and "mixed-ish."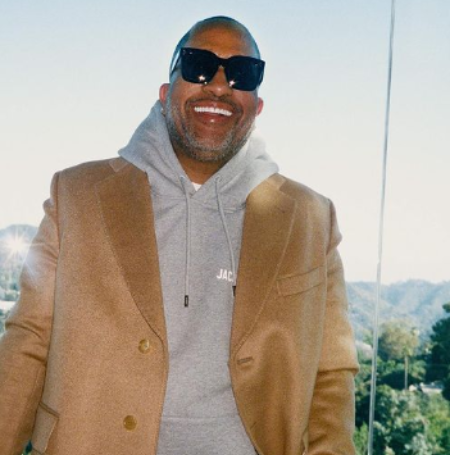 In addition to that, Barris helped write movies like "Girls Trip" and "Coming 2 America." In 2020, he even started acting in his own Netflix show called "#blackAF."
Kenya made a big move in August 2018 when he inked a special deal with Netflix, worth a whopping $100 million for producing and developing content exclusively for the platform.
Kenya Barris Lavish Lifestyle
Back in July 2019, Kenya Barris spent a hefty $7.6 million to buy a stunning mansion in Encino, California. Then, in May 2020, he invested $4.6 million in a house in Studio City, California.
Kenya Barris Television Career
Kenya Barris started working in television in 2000. He began as a writer for the UPN show "Girlfriends," which featured actors like Tracee Ellis Ross, Golden Brooks, Persia White, Jill Marie Jones, and Reggie Hayes.
This show ran for eight seasons until 2008. While still writing for "Girlfriends" in 2003, Barris teamed up with Tyra Banks to create and produce "America's Next Top Model," a reality TV competition that became very popular and had 24 seasons, which they called "cycles," until 2018.
Kenya also worked on other TV projects in his early career. He wrote for the Showtime series "Soul Food" from 2002 to 2004, which focused on a Black family in Chicago. Then, from 2004 to 2005, he wrote for the CBS sitcom "Listen Up!" starring Jason Alexander as a sports show host similar to Tony Kornheiser.
In 2006, Barris began writing for "The Game," a spinoff of "Girlfriends," and continued with the show until 2014. During this time, he also wrote for the TBS sitcom "Are We There Yet?," based on the movie of the same name, featuring actors like Terry Crews and Essence Atkins.
From 2012 to 2013, Kenya wrote for the short-lived Fox sitcom "I Hate My Teenage Daughter," with Jaime Pressly and Katie Finneran in the lead roles.
"black-ish" TV Show and Its Spinoffs
In 2014, Kenya Barris hit the big time when he came up with the ABC TV show "black-ish." It starred actors like Tracee Ellis Ross, Anthony Anderson, Marcus Scribner, Yara Shahidi, and Laurence Fishburne, among others.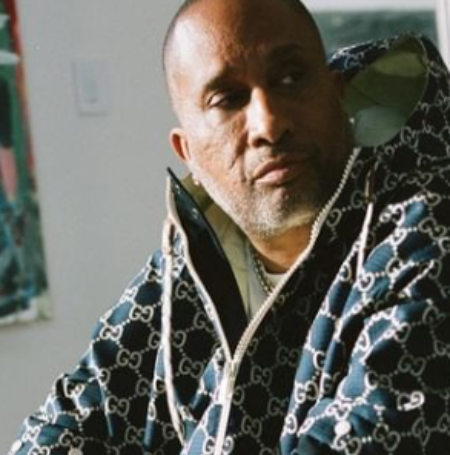 The show is all about the life of an upper-class Black family dealing with their own personal stuff and social issues. Barris not only created it but also directed and wrote many of the episodes. "black-ish" won lots of awards, including NAACP Image Awards and a Golden Globe for Best Actress, which went to Tracee Ellis Ross.
Because "black-ish" was so successful, Kenya made some other shows related to it. In 2018, he and Larry Wilmore created a spinoff called "grown-ish." It follows Zoey, the oldest daughter in the Johnson family, as she goes into adulthood. Yara Shahidi plays the main role, and the show has actors like Deon Cole, Francia Raisa, Chloe Bailey, Trevor Jackson, and Chris Parnell.
In 2019, Barris and his team made another spinoff called "mixed-ish." It's like a prequel to "black-ish" and is based on the early life of Kenya's wife, Dr. Rania Barris. Arica Himmel played young Rania. The show also featured Tika Sumpter, Gary Cole, and Mark-Paul Gosselaar. But unfortunately, "mixed-ish" got canceled in 2021 after two seasons.
Kenya Barris Film Career
Kenya Barris started working in movies too. He wrote his first movie, "Barbershop: The Next Cut," in 2016. He teamed up with Tracy Oliver to write the popular romantic comedy "Girls Trip" in 2017.
In 2019, Barris produced a funny fantasy movie called "Little" and helped write an action comedy sequel, "Shaft." He also worked with famous directors Robert Zemeckis and Guillermo del Toro to write "The Witches" in 2020.
Kenya co-wrote the 2021 comedy "Coming 2 America" with David Sheffield and Barry W. Blaustein, a sequel to a movie from 1988. Among his other movie credits, Barris co-wrote the 2022 Disney remake of "Cheaper by the Dozen" with Jenifer Rice-Genzuk Henry.
And in the same year, Barris directed his first feature film called "You People," which is on Netflix. He co-wrote it with actor Jonah Hill.
Stay tuned in Glamour Path for more celebrity articles.
-->