The Wealth of Edward Norton: A Dive into His Net Worth and Investments
Published Sun Jun 04 2023 By lsdx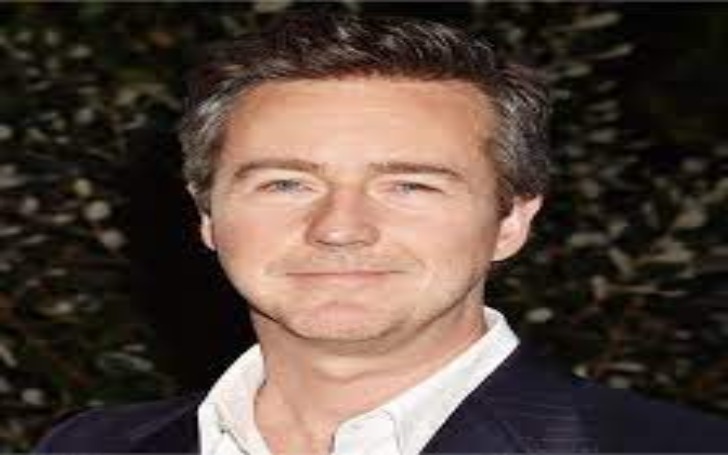 Edward Harrison Norton was born on August 18, 1969, in Boston, Massachusetts. He is an acclaimed American actor known for his riveting performances and unwavering commitment to his craft. But he is more likely called a tech investor, from which he has gained a hefty amount of wealth rather than his acting career.
Norton, hailing from a family with an attorney father and a high-school English teacher mother, spent his formative years in the vibrant town of Columbia, Maryland. During the 1990s, Edward was romantically linked to actresses Salma Hayek and Courtney Love.
However, in subsequent years, he began dating Canadian film producer Shauna Robertson. In 2011, Norton proposed to Robertson, and they tied the knot in 2012. The couple welcomed their son in 2013, marking a new chapter in Norton's personal life.
How Much Is the Net Worth of Edward Norton?
Edward Norton, a highly accomplished American actor, and producer, has achieved remarkable success throughout his career, accumulating a net worth of over $300 million just Like Lars Ulrich and Roman Abramovich. His breakthrough came in 1996 with his debut film role in "Primal Fear," which garnered him an Academy Award nomination for Best Supporting Actor.
Throughout the 1990s and 2000s, Norton continued to captivate audiences and critics alike with his compelling performances in acclaimed films such as "American History X," "Fight Club," and "The Illusionist."
Demonstrating his versatility, he has also ventured into the realms of writing and directing, earning critical acclaim for his work on movies like "Keeping the Faith" and "Motherless Brooklyn."
Norton's global box office hits have further solidified his status as a prominent figure in the film industry. Notable among these is "The Incredible Hulk" (2008), which grossed an impressive $263 million worldwide, and "The Bourne Legacy" (2012), which amassed over $276 million worldwide.
Edward Norton's extraordinary talent and his success as an actor and filmmaker have contributed to his substantial wealth and established him as a prominent and influential figure in the entertainment world.
Early Investor Of Uber, Kensho, and EDO Helped Norton To Uprais His Wealth
Edward Norton, in addition to his successful acting and filmmaking career, has quietly emerged as a savvy technology investor. He made early investments in Uber, becoming one of the first individuals, outside of Uber founder Travis Kalanick's parents, to take an Uber ride in Los Angeles.
Norton also provided funding for analytics companies Kensho and EDO. Notably, he held the most significant individual equity stake in Kensho when it was acquired by S&P Global for a substantial sum of $550 million in 2018. Through his strategic investments, Edward Norton has demonstrated a keen eye for promising technology ventures, contributing to his diverse portfolio and further solidifying his reputation as a multifaceted and astute entrepreneur.
Co-Founded EDO With Wife Shauna Robertson
Edward Norton co-founded EDO with his wife Shauna Robertson, a company aiming to disrupt traditional television ratings methods dominated by Nielsen. EDO seeks to address the challenges of measuring viewership in the era of streaming and diverse platforms.
Norton's goal was to provide more accurate data on the effectiveness of television advertising, including its impact on actual purchases. He believes that this improved measurement system would encourage the creation of more diverse and creatively driven content rather than solely focusing on box office revenue.
Norton's involvement in EDO reflects his desire to transform the advertising and entertainment industries but later on, the company was acquired by GoFundMe in 2017.
Manson And Real Estates
Edward Norton, in addition to his successful acting career, has made notable real estate investments. He owns a luxurious apartment in New York City, valued at approximately $3 million.
In addition, Norton owns multiple properties in sought-after locations, including a couple of houses in Malibu and a mansion in the prestigious Hollywood Hills.
Being the grandson of a renowned real estate developer and urban planner, it is no surprise that Norton has an understanding of the housing market. This knowledge, combined with his financial success, has allowed him to make astute real estate investments in desirable areas.
Through his real estate ventures, Edward Norton has not only established himself as a talented actor but also as a shrewd investor with a keen eye for prime properties.
Car Collection
Contrary to the stereotypical image of wealthy celebrities indulging in extravagant luxury vehicles, Edward Norton stands out as an environmentalist who prioritizes the future of our planet. His conscious choices reflect his commitment to sustainability.
Notably, Norton opted for the BMW Hydrogen 7, a groundbreaking hydrogen-fueled car with a price tag of $100,000 when it was introduced. This eco-friendly choice showcases his dedication to reducing carbon emissions and exploring alternative energy sources.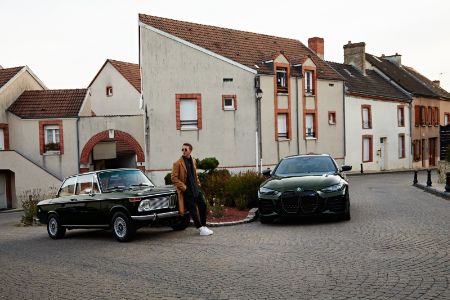 While Norton's environmental consciousness shines through his choice of vehicles, he also possesses other cars in his collection, including a Range Rover and a Mercedes. However, it is his deliberate selection of the hydrogen-powered BMW that exemplifies his values and concerns for the environment.
Money From Grandfather's Inheritance
Edward Norton is often regarded as a fortunate celebrity who benefited from a substantial inheritance. It is said that he inherited a significant sum of money from his grandfather, James Rouse, a renowned real estate developer.
James Rouse was credited with pioneering modern shopping centers and the establishment of Columbia, a city in Maryland, USA. According to reports, Edward Norton received an inheritance worth tens of millions of dollars from his grandfather's business ventures.
But Edward Norton's approach to wealth sets him apart from those who might rest on their inheritance. He actively applies himself to expand his net worth, leveraging his successful movie career to attain financial growth. As his career continues to flourish, it is reasonable to anticipate further growth in Edward Norton's net worth in the years to come.
Follow Glamour Path to find out more interesting articles on celebrity biographies, relationships, and riches.
-->