The Spotlight on Nicolas Mouawad: A Leading Actor in Lebanese Cinema
Published Mon Oct 09 2023 By prazu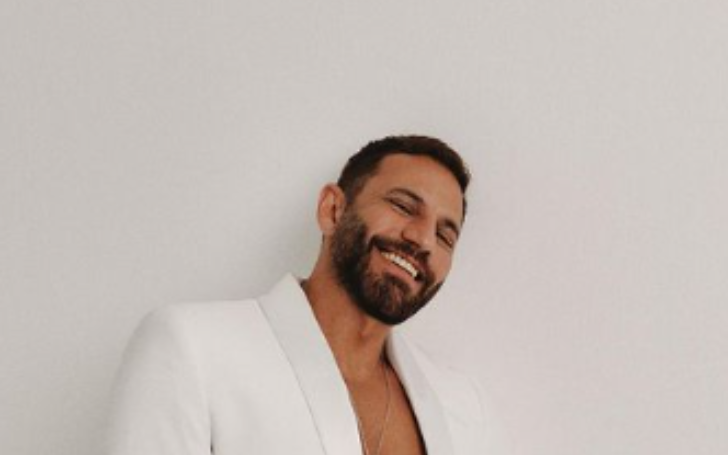 Nicolas Mouawad is a Lebanese actor in the film and television industry, actively engaged in both the United States and the Arab world. The 44-year-old star has gained recognition for his performances in notable productions such as "His Only Son," "Teleat Rohi" (also known as "Drop Dead Diva"), and "Saabe' Gaar."
Nicolas Mouawad Wiki/Bio
Nicolas Mouawad was born in Beirut, Lebanon. In 2002, he finished his studies in Acting and directing at the Lebanese University, School of Fine Arts & Architecture.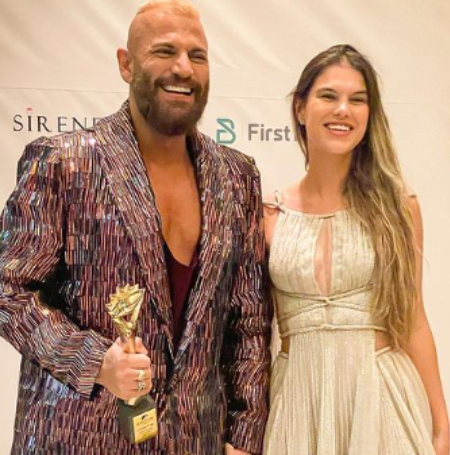 The following year, Mouawad earned a degree in civil engineering from the School of Engineering.
How Rich is Nicolas Mouawad?
Nicolas Mouawad made a lot of money from his successful acting career. In 2023, it's estimated that he has a net worth between $1 million and $5 million.
Mouawad has also won many awards for his acting, like the Best Actor prize at the Murex d'Or in 2013, and the Best Lead Actor Award at the London International Film Festival for his role in the movie "Takaseem El Hob" in 2012.
Nicolas Mouawad's Career Journey
Nicolas Mouawad's career began in television when he hosted the daily live show "Rotana Cafe" from 2003 to 2009 and also hosted programs on MTV Lebanon. He took his first step into acting with a role in Marwan Najjar's TV drama "Helm Athar" in 2006.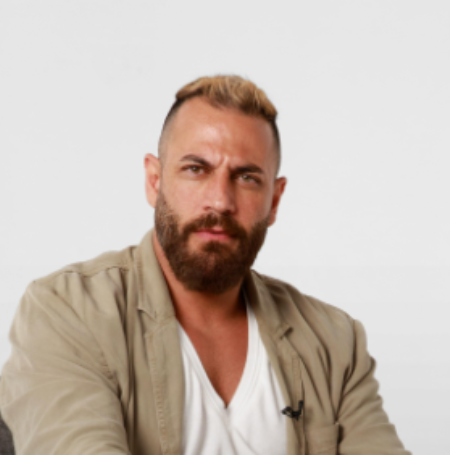 From there, Mouawad appeared in various TV movies and both Lebanese and Pan-Arab series, including "Zero 4" and "Ruby" in 2012. His talent didn't go unnoticed, and in 2013, he received the Murex d'Or for Best Actor for his performance in "Ruby" and the Best Lead Actor Award at the London International Film Festival for his role in the feature film "Takaseem El Hob."
Nicolas was also a featured star in the Pan-Arab version of "Dancing with the Stars" in 2013. In 2016, he expanded his horizons by starring in the popular Egyptian series "Wannous," where his acting skills and fluency in the Egyptian dialect earned praise. This led to more roles in Egyptian dramas.
Following Mouawad's success in "Saabe' Gaar" in 2017, he took on the lead role in the Arabic-language version of "Drop Dead Diva," which aired on OSN. Nicolas made his debut in English-speaking cinema in 2019 with the American feature film "His Only Son."
Nicolas is rapidly becoming one of the most sought-after actors in the region, thanks to his critically acclaimed roles in highly-watched drama series in Egypt, Lebanon, and the UAE. With his impressive talent, Mouawad is poised for a bright and enduring career in the entertainment industry.
Nicolas Mouawad's Role in His Only Son
"His Only Son" is a 2023 American movie directed by David Helling. It tells the story of Abraham and his son Isaac from the Bible, specifically from Genesis 22 in the Old Testament.
The main cast includes Nicolas Mouawad as Abraham, Sara Seyed as Sarah, Edaan Moskowitz as Isaac, and Daniel da Silva as the Lord, with Ottavio Taddei and Nicolai Perez. The film was released in the United States on March 31, 2023.
The movie follows Abraham's journey to Mount Moriah, where God commands him to offer his only son, Isaac, as a burnt sacrifice. It delves into the conflict between Abraham's faith and God's command, examining how Abraham's faith is tested by this challenging decision.
Critics have praised the film for staying true to the biblical story and for its exploration of themes like faith, obedience, and sacrifice. Mouawad's performance as Abraham and Sara Seyed's portrayal of Sarah have received particular acclaim.
Additionally, the movie's cinematography and use of music to convey emotions have been well-received. Despite its limited budget, "His Only Son" is a compelling exploration of faith and obedience. Its faithful adaptation of the biblical narrative makes it a must-see for those interested in exploring these profound themes.
Is Nicolas Mouawad in a Relationship?
Nicolas Mouawad, the Lebanese actor, is no longer single. He got married to his girlfriend from Ukraine, and he shared sweet wedding moments on Instagram. In the video, they exchanged hugs and kisses, and Mouawad wrote: "We're starting our happily ever after... This is our first and last wedding."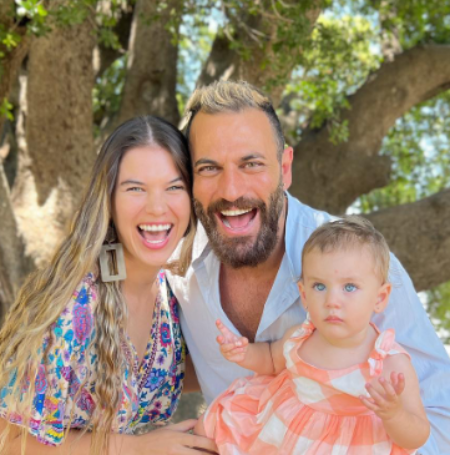 Mouawad had been dating his Ukrainian sweetheart since September 2020, but he didn't reveal her name before. In the wedding video, he said: "Having you in my life is a sign of God's love for me. Sometimes, I feel like I don't deserve you."
The new bride replied, "Nicolas, when I look at you, I see my whole life ahead, and I feel blessed that God entrusted you to me."
In September 2020, Nicolas shared the first picture of his girlfriend and said, "This is my long-awaited happiness." Mouawad continued sharing moments with her and expressing his love. On her birthday, he posted silly pictures of them having fun and wrote: "Thank you for embracing my craziness, making me happy, seeing the good in me. Even though we're far apart, my heart will always be with you. Happy birthday, my love."
Stay tuned in Glamour Path for more celebrity articles.
-->