The Richest Happy Days Star: Henry Winkler's Mind-Boggling Net Worth and Expensive Lifestyle
Published Wed Jul 19 2023 By prazu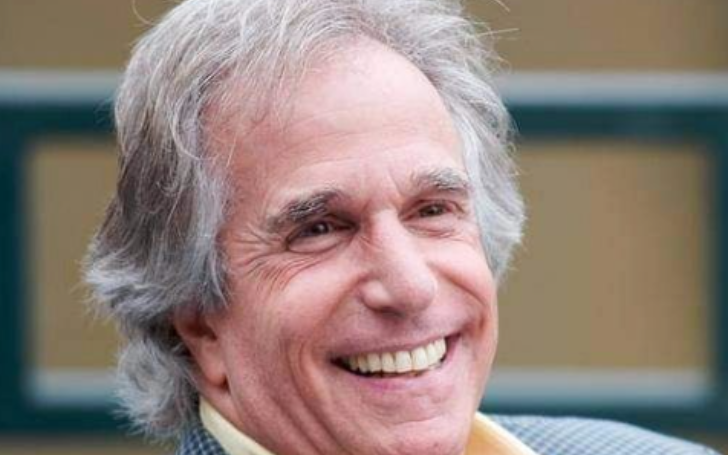 Henry Winkler is a very successful American actor, comedian, author, producer, and director. He became famous for playing the cool character Arthur "Fonzie" Fonzarelli on the TV show Happy Days from 1974 to 1984.
Winkler is also known for his work in theater and movies, and he has won many awards, including three Emmys, two Golden Globes, and two Critics Choice Awards. In this article, learn in detail about Henry's personal and professional life.
Henry Winkler Early Life
Henry Franklin Winkler aka Henry Winkler was born on October 30, 1945, in Manhattan, New York City. Franklin's first name "H" comes from his Uncle Helmut, and his middle name honors President Franklin D. Roosevelt. He has an older sister named Beatrice, and he's a cousin of the late actor Richard Belzer.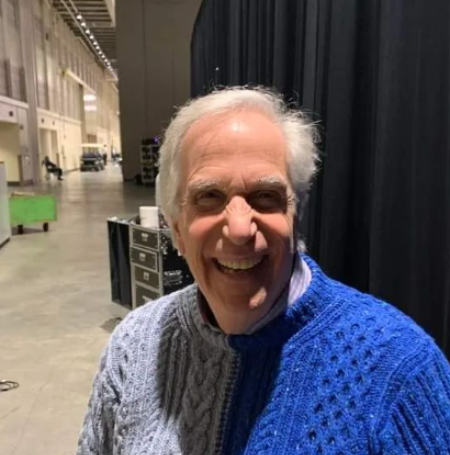 Even though Franklin's family didn't strictly follow kosher dietary rules, Winkler grew up with the traditions of Conservative Judaism. During his childhood, they used to spend summers at Lake Mahopac in New York, and when he was a teenager, he worked as a water skiing instructor at Blue Mountain camps.
While growing up, Henry had a challenging relationship with his father. His father wanted him to join the family business of buying and selling wood, but Winkler was more interested in pursuing a career in Hollywood.
How Wealthy is Henry Winkler?
Henry Winkler is a well-known American actor, director, producer, and author. He has accumulated a net worth of $40 million. Winkler gained immense popularity for his portrayal of The Fonz in the TV show Happy Days.
In addition to Winkler's television work, he has appeared in various movies and shows throughout his career. Winkler has also achieved success as a writer, particularly in the realm of children's books.
Henry Winkler Lavish Lifestyle
Back in November 1993, Henry Winkler and Stacey bought a house in LA's Brentwood area for $3.4 million, which would be equivalent to about $6 million in today's money. Nowadays, that same house is worth between $11 million to $15 million.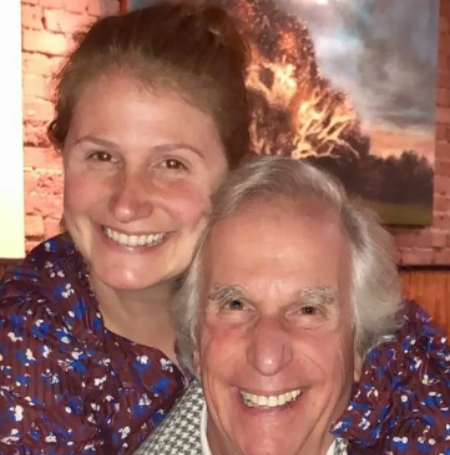 At around the same time, the Winklers also sold their Toluca Lake home, where they had lived for a long time, to actor Andy Garcia for $2.26 million. They had bought that house back in 1978, the same year they got married.
Henry Winkler Career Highlights
Henry Winkler is a multi-talented American actor, producer, director, and author who has achieved great success in the entertainment industry. He became famous for his role as Arthur "Fonzie" Fonzarelli on the popular sitcom Happy Days in the 1970s. Since then, he has appeared in various films and TV shows, including The Practice, Arrested Development, and Barry, which earned him an Emmy Award in 2018.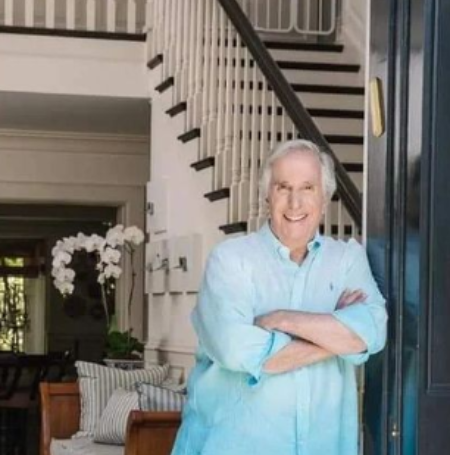 Winkler's career started in 1964 when he began acting. After studying at Emerson College and Yale University's Drama School, he moved to New York City to pursue a theater career. In 1973, he made his way to Los Angeles and landed a role as Valerie Harper's date on The Mary Tyler Moore Show. Shortly after, he was cast as Fonzie on Happy Days, which brought him widespread recognition.
Following the end of Happy Days, Henry established his own production company and went on to produce successful TV series like Ryan's Four and MacGyver. He also ventured into directing, helming the film Memories of Me in 1988, and continued to act in various movies such as Heroes, Night Shift, Scream, The Waterboy, Holes, The French Dispatch, and Black Adam.
In the early 2000s, Winkler experienced a comeback on television, playing humorous characters like Barry Zuckerkorn in Arrested Development and Eddie R. Lawson in Royal Pains. He starred in the popular show Barry as Gene Cousineau, and this role earned him his first Emmy Award.
Who is Henry Winkler Married to?
Henry Winkler and his wife Stacey Weitzman have been happily married for more than 40 years. They first crossed paths in 1976 when Winkler entered a clothing store in Beverly Hills where Weitzman happened to be. They quickly fell in love and got married in a New York City synagogue two years later.
Throughout the years, Winkler and Weitzman have raised three children together and are now proud grandparents to five grandchildren. They enjoy activities like fly fishing, watching movies, and cherishing moments with their grandchildren. Weitzman believes that the key to their long-lasting marriage is growing together and putting effort into making it work.
Their first child, a daughter named Zoe, was born on September 30, 1980, followed by their son Max on August 18, 1983. Stacey also has a son named Jed from a previous relationship, who was four years old when she met Winkler.
Stay tuned in Glamour Path for more celebrity updates.
-->