The Promising Career of Mecia Simson: An English Actress Making Her Mark
Published Fri Jul 07 2023 By prazu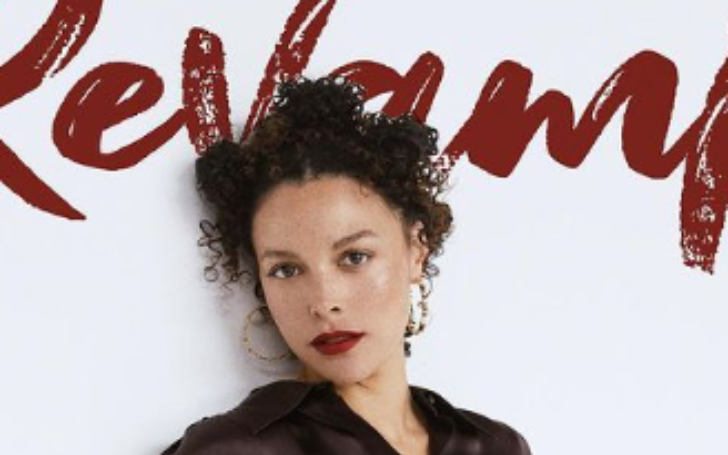 Mecia Simson is a popular English actress, model, and TV personality. She became well-known for her role as Francesca Findabair in the Netflix series called The Witcher.
In this article, learn in detail about Simson's personal and professional life.
Mecia Simson Early Life
Mecia Simson is an actress from England who was born on December 29, 1989, in Plymouth City. She is British and comes from a mixed background, with a Jamaican father and a British mother named Mesayah Beal. Currently, in 2023, she is 33 years old.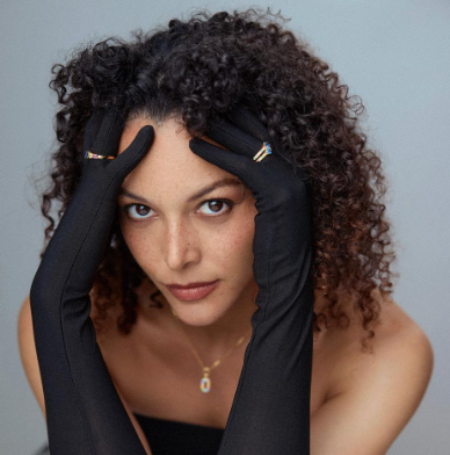 Simson grew up in a diverse family in England, but she hasn't had the chance to visit Jamaica, her father's home country, yet. She has a younger sister named Anais Moreno Chamorro, and she often shares her love for her family through Instagram stories.
Regarding her education, Mecia attended Plymstock School for her primary education and later went on to Plymouth City College. She was a diligent student. In 2019, Simson moved to London to pursue her passion for the arts at the Italia Conti Academy of Theatre Arts. After completing her studies, she obtained a diploma from the Royal Central School of Speech and Drama.
How Rich is Mecia Simson?
Mecia Simson earns a decent income from her acting profession, which has provided her with financial stability. As of 2023, her estimated net worth is around $3 million as per Biography Mask.
Simson earns money through brand promotions, movies, TV series, modeling, and other sources. She is active on Instagram and has around 27.7k followers.
Mecia Simson's Path to Modeling
Mecia Simson is an English actress who is widely recognized for her versatile and captivating performances in movies, TV series, and fashion shows. From a young age, Simson had a passion for modeling. She auditioned for various agencies and shows, eventually gaining recognition by winning Britain's Next Top Model season 5 in 2009 due to her outstanding performance.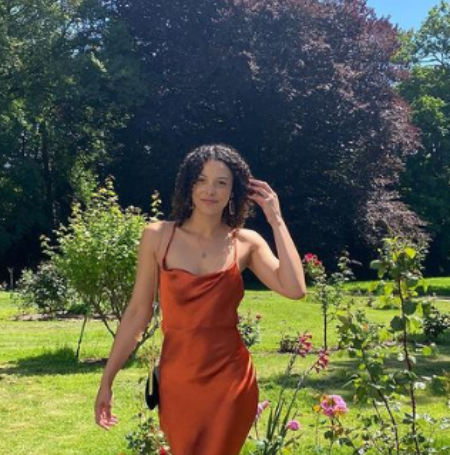 Following her win, Simson was signed by numerous global modeling agencies and fashion brands. She graced the runways of prestigious events like the Look Fashion Show and showcased designs for popular brands such as H&M, Adidas, Marie Claire, and Warehouse.
Despite her growing success as a model, Mecia felt a deep longing for something more, which led her to pursue training as an actress. On July 6, 2009, Simson emerged as the winner of Britain's Next Top Model, prevailing over her competitor Sophie Sumner in the final round.
After her victory, Simson made appearances on various TV programs and starred in advertisements, modeling designer clothing for brands like VV Brown, Apricot, and Asos. Her modeling career took her to cities around the world, including Cape Town, New York, and Milan, and she graced the pages of magazines like Attitude and Pushit.
Mecia's fashion journey also included walking in the Look Fashion Show and representing renowned brands such as River Island, H&M, Warehouse, New Look, MaxFactor, Sweaty Betty, D&G, Debenhams, Matalan, Adidas, Illamasqua, Marie Claire, Men's Health.
Additionally, Simson participated in the live final of Britain's Next Top Model's sixth cycle, further showcasing her modeling prowess.
Mecia Simson Acting Career
Mecia Simson embarked on her acting journey in 2015 when she landed the role of Laura in the television mini-series called The Hunt. Although the show didn't achieve significant success, her impressive performance garnered attention from the audience. Simson's popularity grew even further thanks to her exceptional portrayal of Alpha Woman One in a thrilling series called Brave New World.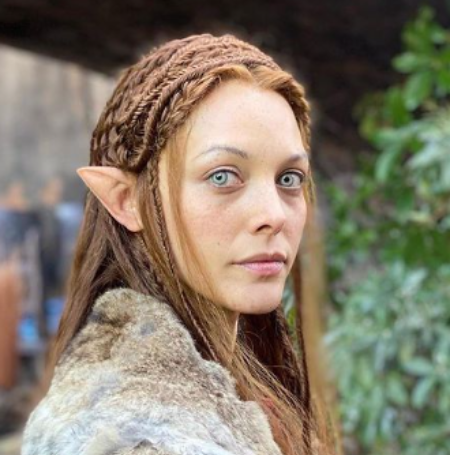 Throughout her acting career, Simson has showcased her skills in various television programs, feature films, and series. Some notable projects include He Who Has It All in 2015, and more recently, her appearance in the popular series The Witcher in 2021.
In addition to her work in TV and film, Mecia has also been involved in advertisements for brands like Sears, Debenham, Apricot, and others. Currently, Simson is associated with International Talent Group Limited, continuing her journey in the acting industry.
Who is Mecia Simson Dating?
Mecia Simson is currently in a relationship with her boyfriend, Edwin De La Renta, who is also an actor. The details of how they met and fell in love are not widely known. However, Mecia enjoys sharing posts about her boyfriend on her social media accounts.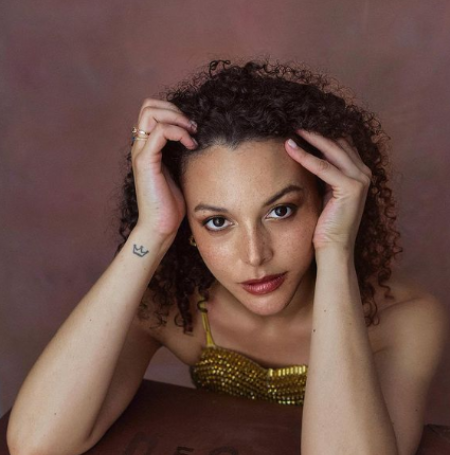 Edwin De La Renta is working hard to establish himself in the acting industry and has achieved some success. One of his notable works is the show Ted Lasso, where he portrayed the character Francis. He has also been involved in projects like The Informer, Bharat, and Deceit.
Stay tuned in Glamour Path for more celebrity updates.
-->