The Next Generation: Get to Know Imani Duckett, Jasmine Guy's Daughter
Published Sun Jun 11 2023 By prazu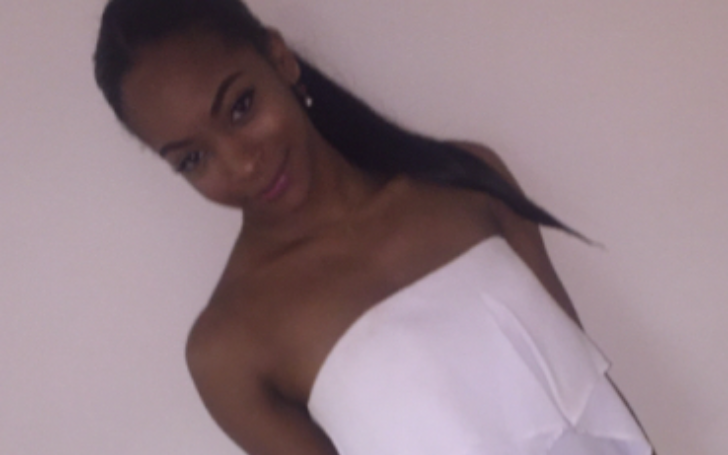 Imani Duckett, 24, is a talented actress who is African American. She is best recognized for being the daughter of Jasmine Guy, a famous actress, singer, and producer, and Terrence Duckett.
In this article, we'll learn in detail about Duckett's personal and professional life.
Imani Duckett Early Life
Imani Duckett was born in New York City on March 28, 1999. Her parents are Jasmine Guy and Terrence Duckett.
Duckett went to different schools in the United States and finished her studies at NYU Tisch School of the Arts. When she was 17 years old, she went to New York City to learn dance at the Alvin Ailey American Dance Center.
Like her mother, Imani has a passion for acting and believes that her skills and interests developed because of her mother's influence. She loves fashion and staying active, enjoying playing sports with her friends, and going to the gym.
Imani Duckett's Net Worth
Imani Duckett is currently focusing on finding her path after finishing college and relies on her mother's financial support. However, she has started her career in the entertainment industry. She is active in social media like Instagram.
Meanwhile, Duckett's mother, Jasmine Guy, is estimated to have a net worth of around $4 million. She accumulated her wealth through her successful career as an actress, singer, and producer.
On the other hand, Imani's father, Terrence Duckett, who is also the ex-husband of Jasmine, is estimated to have a net worth of $1 million.
Imani Duckett's Debut Acting Role in Serial Black Face
Imani Duckett is still young and has plenty of time to decide on her career path. However, her curiosity about acting recently led her to make her acting debut in a play called Serial Black Face in Atlanta. The play was directed by Freddie Ashley.
In the play, Duckett played the character of Latoya, a rebellious teenager who is the daughter of Vivian. The story takes place during the Atlanta Child Murders in 1979.
Given her talent and skills, it's easy to imagine that Imani has the potential to become a successful actress, following in the footsteps of her mother.
Imani Duckett Mother Career Highlights
Imani Duckett's mother Jasmine Guy started her television career with a role as a dancer in the show Fame. However, she gained widespread recognition and became famous for her starring role as Whitley Gilbert in the sitcom A Different World, which aired from 1987 to 1993.
For her portrayal of the pretentious but funny southern belle, Guy won six consecutive NAACP Image Awards. In addition to her role in A Different World, she has appeared in other television shows like Melrose Place, NYPD Blue, Fresh Prince of Bel Air, and Living Single.
Jasmine has also worked in various films, including School Daze, Harlem Nights, Queen, and Stompin' at the Savoy. Currently, she can be seen in the film October Baby. Guy has a significant presence in theatre as well, having worked with notable directors and starring in or directing many productions.
Some of the plays Guy has been involved in include For Colored Girls Who Have Considered Suicide When the Rainbow is Enuf, Miss Evers' Boys, Blues for an Alabama Sky, and God of Carnage.
In 1991, Jasmine released her self-titled album, which featured the hit single Try Me. The album's success was further fueled by the chart-topping singles Another Like My Lover and I Just Wanna Hold You.
Aside from her artistic pursuits, Guy is also a motivational speaker, sharing her story and experiences with audiences across the United States. She has spoken at colleges, universities, conventions, corporations, churches, and other events, inspiring and connecting with diverse audiences.
Imani Duckett Parent's Relationship
Imani Duckett's parents Jasmine Guy and Terrence Duckett got married in August 1998 after dating for a while. They were happy when their daughter, Imani, was born, but they often had misunderstandings and conflicts.
Unfortunately, The pair's marriage became strained over time, and after 10 years, Guy filed for divorce in early 2008. The divorce was finalized on April 8, 2008, due to irreconcilable differences.
Following their separation, there was a custody battle over Imani. Terrence fought for shared custody and filed a court document in April 2008. However, Jasmine eventually won legal and physical custody of their daughter, and Terrence was ordered to pay $1,469 per month in child support.
Four years later, in 2012, Guy filed a lawsuit claiming that Terrence had stopped paying child support since May 2010 and owed her $39,663 in back support. The details of their personal and legal matters are private.
Stay tuned in Glamour Path for more celebrity articles.
-->