The Mastermind Behind Marvel: Kevin Feige's Staggering Net Worth
Published Thu Sep 28 2023 By prazu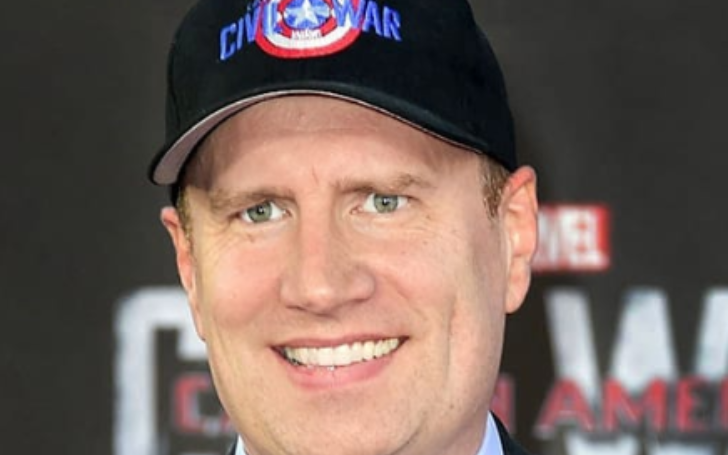 Kevin Feige is a big name in the world of movies and TV. He is the president of Marvel Studios and has been making superhero movies since 2007.
The movies Feige is in charge of have made a ton of money, more than $29.1 billion worldwide. "Avengers: Endgame" was his biggest hit and set a record for making the most money when it came out.
How Rich is Kevin Feige?
Kevin Feige is a wealthy guy with a net worth of $250 million. He has been running Marvel Studios since 2007, and the movies he's made have raked in over $26 billion all over the world. No one else even comes close to making that much money.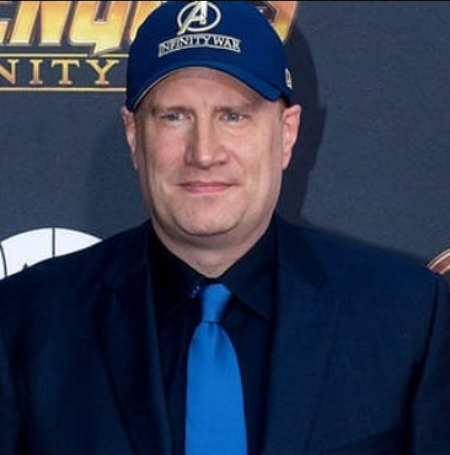 Feige got his start back in 2000 when he helped out with the first "X-Men" movie. Since then, he has been a part of every Marvel Studios movie and is seen as the mastermind behind the Marvel superhero universe's big comeback.
Kevin Feige Lavish Lifestyle
Back in 2009, Kevin Feige and Caitlin invested $3.175 million in a 4,000-square-foot residence situated in the Pacific Palisades neighborhood of Los Angeles.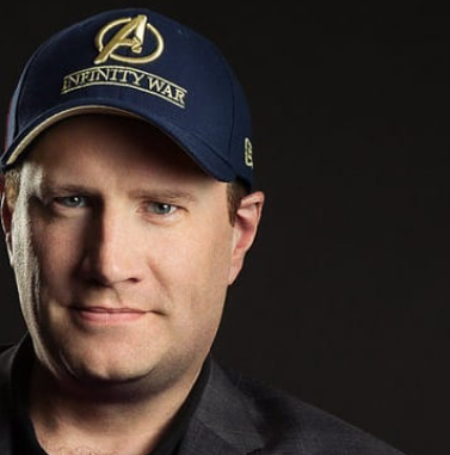 Five years later, in 2014, they acquired a magnificent mansion just a few miles away for $9.425 million. This spacious estate boasts seven bedrooms, eight full bathrooms, two half bathrooms, an elegant marble fireplace, and a basement that includes a walk-in wine room, a luxurious movie theater, and a fully equipped workout room. The property is further adorned with a sparkling swimming pool featuring a relaxing spa area and an outdoor kitchen.
Their latest real estate endeavor took place in June 2022 when Feige and Caitlin made a substantial investment, purchasing a grand 20,000-square-foot mansion in the prestigious Bel Air neighborhood for a staggering $52 million.
Kevin Feige Controversies
Scarlett Johansson's Lawsuit
Scarlett Johansson took Marvel Studios to court in July 2021. She said they broke her contract by releasing her movie, Black Widow, in theaters and on Disney+ at the same time. Kevin Feige hasn't said much about it, just that he wants to find a friendly solution.
Shang-Chi Controversy
In August 2021, Disney's CEO called the Shang-Chi movie an "interesting experiment." He meant they would show it in theaters for 45 days first. But some people, including the movie's star Simu Liu, thought he was being mean to the mostly Asian cast.
Kevin Feige tried to calm things down, saying there was a misunderstanding and that Marvel was taking a big chance with the movie.
She-Hulk Trailer Controversy
When they showed the She-Hulk series trailer, fans didn't like the computer effects, which made the character look like a cartoon. The producer, Jessica Gao, said there was a lot of tension between her team and Kevin Feige, especially when they were picking what to put in the trailer. They argued for weeks about it.
Kevin Feige Career Highlights
Kevin Feige began his career as an assistant to executive producer Lauren Shuler Donner on movies like Volcano and You've Got Mail. In 2000, Marvel hired him as a producer.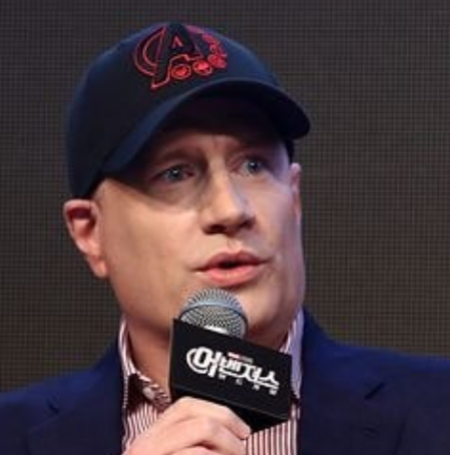 Feige knew a lot about the Marvel Universe, and when they made the first X-Men movie, Donner promoted him to associate producer because of his expertise. He impressed Avi Arad so much that he became second-in-command at Marvel Studios that same year.
In the mid-2000s, Kevin realized something important. Even though Spider-Man and the X-Men were owned by other companies, Marvel still had the rights to the main Avengers characters. He had a vision to create a shared universe, much like how creators Stan Lee and Jack Kirby did with their comic books in the early 1960s.
Feige's career continued to rise, and in March 2007, he became the president of production for Marvel Studios. He received the Motion Picture Showman of the Year award in 2013 at the ICG Publicists Guild Awards.
Kevin's work on Black Panther earned him nominations for prestigious awards like the Academy Award, Golden Globe Award, and Producers Guild of America Award. In 2019, Feige was honored with the David O. Selznick Achievement Award in Theatrical Motion Pictures by the Producers Guild of America.
However, it was reported in September 2019 that Feige was developing a Star Wars film for Lucasfilm, but this project was no longer active by March 2023. In October 2019, in addition to being the President of Marvel Studios, he took on the role of chief creative officer for Marvel Entertainment, Marvel Comics, Marvel Television, and Marvel Animation.
Stay tuned in Glamour Path for more celebrity articles.
-->