The Maestro's Fortune: A Spotlight on Andrea Bocelli's Impressive Net Worth
Published Mon Nov 20 2023 By prazu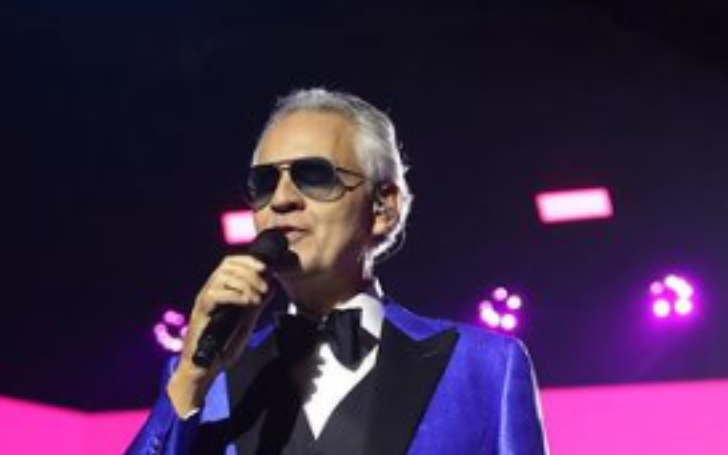 Andrea Bocelli is an Italian singer known for his beautiful voice. He had trouble with his eyes from birth and became completely blind at 12 because of an accident while playing football.
The 65-year-old star started singing in bars and joined singing competitions. Bocelli's big break came in 1994 when he won a music contest singing 'Il mare calmo della sera' at the Sanremo Music Festival.
How Wealthy is Andrea Bocelli?
Andrea Bocelli, an Italian singer known for his amazing voice and talent for playing multiple instruments, has a net worth of $100 million. He is incredibly famous in the opera world and is praised for having one of the most beautiful voices globally.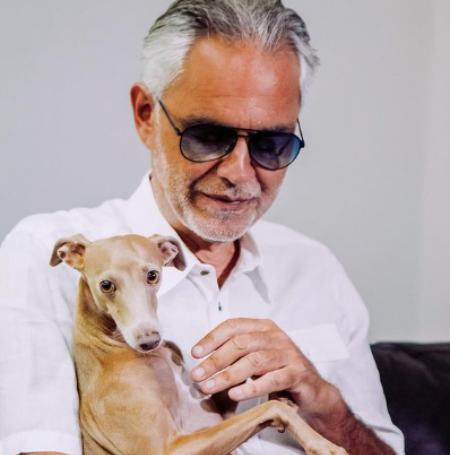 Bocelli has made many successful albums and has worked with artists from different music styles, not just opera.
Andrea Bocelli Luxurious Lifestyle
Andrea Bocelli, the famous Italian singer, is known not only for his incredible music but also for his investments in real estate. One of his notable properties is Villa Alpemare, a grand Italian villa located near the coast of Versilia in Tuscany.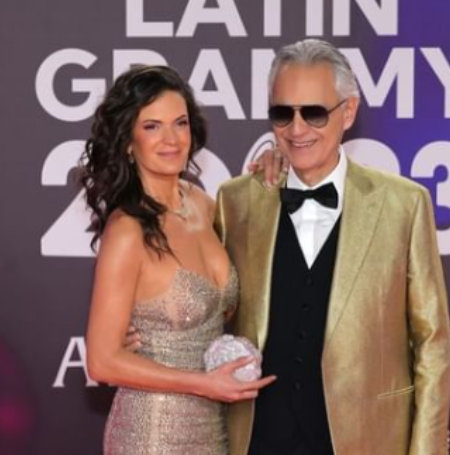 Originally, this villa was an 8,000-square-foot hotel that Bocelli bought in the late 1990s. This villa spans three floors and is both luxurious and inviting. On the first floor, there's a comfortable living and dining area.
The second-floor hosts offices, a music studio, and guest rooms, while the top level is dedicated to bedrooms and private spaces. Over time, Andrea and his family, including his wife Veronica Berti Bocelli and their three children - Amos, Matteo, and Virginia - remodeled the villa to suit their needs.
They upgraded the heating, water, and electrical systems, replaced the windows, and redid the floors. This beautiful home is not just a personal space but also a hub for gatherings.
Bocelli frequently hosts dinner parties that often turn into spontaneous concerts in the dining room. Additionally, they organize charity musical evenings in the surrounding park.
The interior design mirrors the family's passion for music, with lots of curved shapes in the furniture. Andrea and his wife share similar tastes in design, and her input in selecting the furnishings has given the rooms a unified and welcoming feel.
For Bocelli, Villa Alpemare isn't just a house - it's a place of solace and family. He admires the breathtaking views of the sea and mountains, calling them "truly priceless."
Andrea Bocelli Promising Career
Andrea Bocelli's journey began in 1992 when he collaborated with Zucchero and Luciano Pavarotti on "Misere." Originally meant to sing just the demo, Pavarotti was so impressed by Bocelli that they both ended up on the track, making it a massive hit.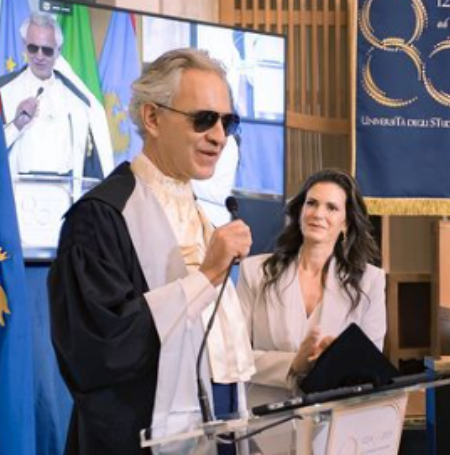 Following this success, Bocelli joined Zucchero on tour, performing duets and solos, which led to him getting signed by a major record label. From 1993 to 1994, he participated in multiple music contests across Italy, winning several. His debut album in 1994 quickly went platinum, and he made his opera debut in Verdi's adaptation of "Macbeth."
Between 1994 and 1997, Andrea collaborated with various artists, releasing successful albums, notably the six-time platinum hit "Time to Say Goodbye." He also gained American exposure through a PBS broadcast of his German concert in 1997.
Expanding his opera career, Bocelli took on a significant role in La Boheme in 1998. He then ventured to the United States for performances, including a meeting with President Clinton after his show in Washington, D.C.
This marked the start of his tour across North and South America, hitting major cities like Las Vegas and Los Angeles. Andrea also collaborated with Celine Dion for the first time on the song "The Prayer."
During this tour, Bocelli appeared in operas globally, including at the Detroit Opera House and Hollywood venues. His seventh album, heavily influenced by religious themes, performed well on the US Classic Billboard chart.
Continuing with tours, albums, and opera roles, Andrea earned nominations and awards for his musical achievements. Notable performances include appearances at the Torino Olympics and the 2006 FIFA World Cup.
In 2010, Bocelli received a star on the Hollywood Walk of Fame for his contributions to entertainment and performed at Expo 2010 in Shanghai and the FIFA World Cup. He released his fifteenth studio album, "Cinema," in 2015 and collaborated with Ed Sheeran on the track "Perfect Symphony" in 2017.
Andrea also performed "Music For Hope" in an empty Milan cathedral in April 2020, streaming the performance worldwide to uplift spirits during the COVID-19 pandemic.
Bocelli put out his very first album with his son and daughter, Matteo and Virginia, called "A Family Christmas" on October 21, 2022. Then, on May 7, 2023, Andrea sang "You'll Never Walk Alone" with Bryn Terfel at the BBC's Coronation Concert for Charles III's crowning.
Keep up to date with the latest celebrity articles with Glamour Path.
-->