The Love Story of Randy Travis and Mary Davis: A Look into Their Marriage
Published Mon May 15 2023 By lsdx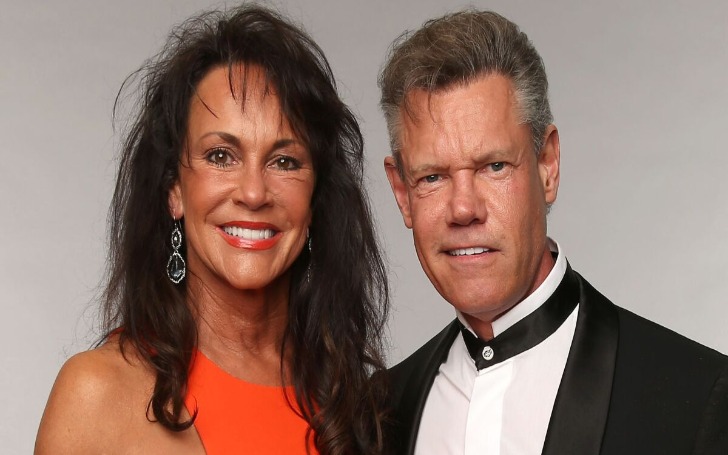 Randy Travis is an American country music singer and songwriter. He was born on May 4, 1959, in Marshville, North Carolina, he rose to prominence in the late 1980s and early 1990s with his distinctive baritone voice and traditional country sound.
Travis has released numerous successful albums throughout his career, including "Storms of Life," "Always & Forever," and "Old 8x10," which produced several hit singles.
About Randy Travis's Married Life
Randy Travis has had a complex and eventful married life. He has been married twice. His first marriage was to Elizabeth "Lib" Hatcher, whom he married in 1991. The former couple had a tumultuous relationship and went through a publicized and bitter divorce in 2010.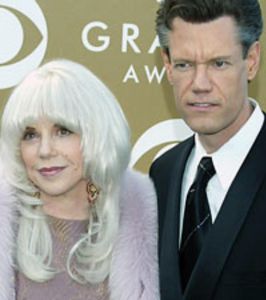 Following his divorce from Lib Hatcher, Randy Travis entered into a relationship with Mary Davis, who was his longtime manager and a close friend.
Reason Behind Travis And Lib's Divorce
Randy Travis and Lib Hatcher got divorced in 2011. It is said that the scandal that rocked Randy Travis and Mary Davis' relationship unfolded when Travis' then-wife, Lib, discovered their affair.
Lib uncovered the truth by using a spy camera on Travis' tour bus, leading to the revelation that Randy and Mary had been sleeping together. The revelation of their infidelity resulted in the dissolution of Travis and Lib's 19-year marriage, which ended in a highly publicized and tumultuous manner.
It is also known that Randy Travis and Lib Hatcher's relationship faced numerous challenges throughout the years, including reported disagreements over finances and career decisions. There were also allegations of infidelity on both sides during their marriage.
Ultimately, the details surrounding their divorce are largely speculative, as both Randy Travis and Lib Hatcher have chosen to maintain a level of privacy regarding the specifics of their separation.
Travis's Marriage With Mary Davis
The country music legend Randy Travis and his longtime companion, Mary Davis, finally exchanged vows. The couple's secret wedding took place on March 21, 2015, marking a significant milestone in their relationship.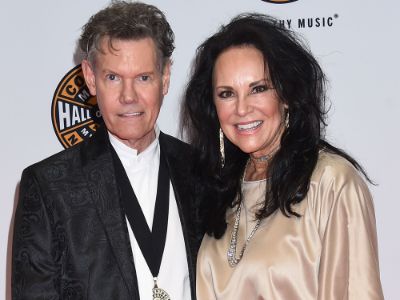 During an interview with Davis, she revealed that one of her most cherished Randy Travis songs was "Are We In Trouble Now." It held a special place in their hearts, and they would often play it while holding hands and shedding tears. In a heartfelt gesture, Randy Travis sang that very song for Mary during their intimate and emotional ceremony, adding an extra layer of sentiment to their special day.
Who Is Mary Davis?
Mary Davis, the former spouse of Randy Travis, gained attention due to her involvement in a cheating scandal with the country legend. Details about her family or early life are scarce.
It is known that before her relationship with Randy Travis, she was previously married to cosmetic dentist Dr. Ritchie Beougher, who owned Willow Bend Dental Office. During their marriage, Mary served as the office manager. Together, they have two children, a daughter Cavanaugh and a son Raleigh.
How Much Is Randy Travis's Net Worth?
Randy Travis, an esteemed American country music and gospel singer, actor, and writer, has achieved notable success throughout his career. Travis has a net worth of $12 million just like Buzz Aldrin and Cardi B, and he has established himself as a prominent figure in the music industry.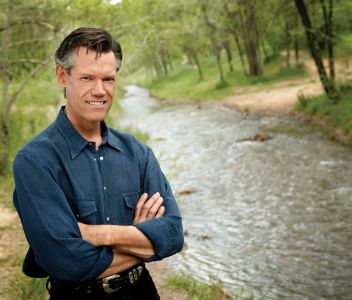 Boasting an impressive track record, Randy Travis has sold over 25 million albums worldwide and achieved more than 20 number-one singles on the charts. His chart-topping hits include memorable songs like "Forever and Ever, Amen," "Too Gone Too Long," "It's Just a Matter of Time," "Forever Together," and "Whisper My Name."
Real Estate Owned By Randy
In 2002, country music artist Randy Travis constructed an impressive "luxury ranch" spanning 20,000 square feet in Santa Fe, New Mexico. Situated on a vast 220-acre plot of land, the property boasted a range of lavish amenities, including a shooting range, bowling alley, gym, horse stables, 10 fireplaces, and a pool. In 2014, Travis decided to sell the ranch and initially listed it for $14.7 million.
Over the course of the following eight years, the listing price of the ranch underwent several reductions as it remained on the market. Finally, in November 2021, the property's status changed to pending, indicating a potential sale. Prior to this update, the price had been lowered to $8.5 million, reflecting Travis' efforts to attract potential buyers.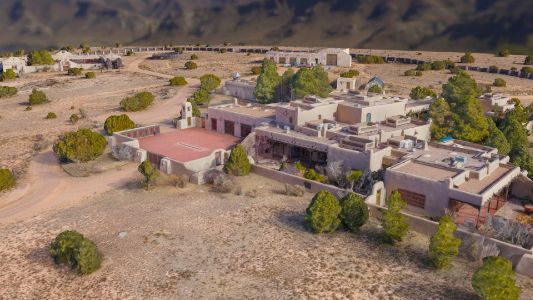 In addition to the ranch, Randy Travis also made a real estate transaction in 2019. He sold his Nashville condo, spanning approximately 1,800 square feet, for $545,000. It's worth noting that Travis purchased the condo back in 2010 for $500,000, showcasing a modest appreciation in its value over the years.
Career Highlights Of Randy
Throughout his musical journey, Randy Travis has released nearly two dozen studio albums, showcasing his talent and versatility. His notable works include acclaimed albums such as "Storms of Life" (1986), "Always & Forever" (1987), "Heroes & Friends" (1990), and "Around the Bend" (2008).
Beyond his musical endeavors, Randy Travis has also ventured into acting, appearing in various films and TV series. His acting credits include notable projects such as "The Rainmaker" (1997), "Baby Geniuses" (1999), "Texas Rangers" (2001), "The Long Ride Home" (2003), and "National Treasure: Book of Secrets" (2007). Additionally, Travis has made appearances in television shows like "Sesame Street" (1991), "Matlock" (1992-1993), and "Touched by an Angel" (1994-2003), as well as the miniseries "Texas" (1994).
In recognition of his contributions to country music, Randy Travis was rightfully inducted into the Country Music Hall of Fame in 2016, solidifying his legacy in the industry. With his multifaceted talents and enduring success, Randy Travis has left an indelible mark on the world of music and entertainment.
Physical Appearance Of Travis
Randy Travis is known for his distinct physical appearance. He stands at a height of 5 feet and 9 inches (175 cm) and weighs approximately 75 kg (165 lbs). He has a well-built and sturdy physique, reflecting his background in the country music industry.
Randy Travis has a signature hairstyle characterized by short, curly, and often neatly trimmed hair. As for his hair color, he is commonly recognized for his dark brown hair. Regarding his eye color, Randy Travis possesses captivating blue eyes, which add to his overall charm and appeal.
Randy Travis Arrested And Charged With DWI
In August 2012, Randy Travis was arrested and charged with driving while intoxicated (DWI) in Grayson County, Texas. According to the police report, he was found naked, lying on the road, and demanding cigarettes after crashing his car into a construction barricade. He was allegedly drunk and resisted arrest, threatening the officers on the scene.
The incident garnered widespread media attention, and Travis publicly apologized for his behavior, attributing it to the personal struggles he was facing at the time. In the aftermath of the arrest, he faced legal consequences, including probation, community service, and a fine. Additionally, he entered rehab to address his alcohol addiction and received support from his family and fans throughout his recovery journey.
While the incident was undoubtedly a challenging time for Randy Travis, it also served as a turning point in his life. He went on to make positive changes and regain control of his health and well-being. Travis has since spoken candidly about his struggles with addiction, highlighting the importance of seeking help and addressing mental health issues.
For More Interesting Celebrity Relationship Content Follow our Page Glamour Path!
-->