The Love Story of Brian McKnight and Leilani Malia Mendoza: A Tale of Enduring Love and Support
Published Tue Jul 04 2023 By prazu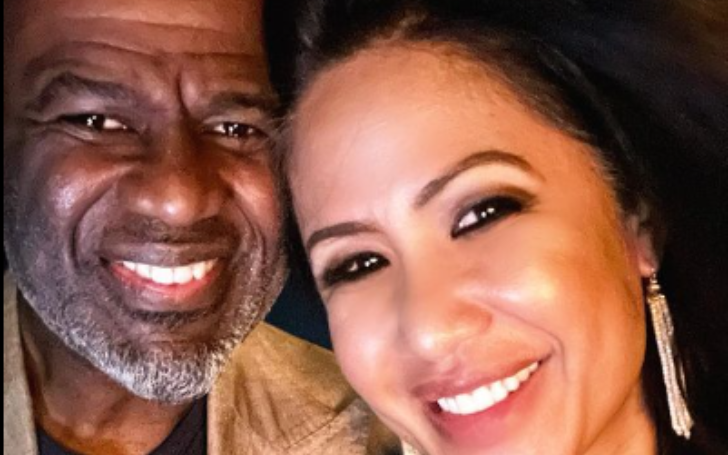 Brian McKnight is a highly accomplished American singer-songwriter, musician, and producer known for his smooth and soulful R&B music. The 54-year-old singer developed a passion for music at a young age and honed his skills as a multi-instrumentalist.
In this article, learn in detail about McKnight's personal and professional life.
Brian McKnight Early Life
On June 5, 1969, Brian McKnight was born in Buffalo, New York. He grew up in a musical family and started singing in his church choir, which was led by his grandfather.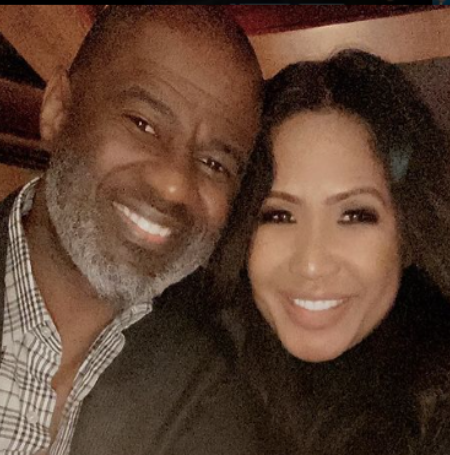 From a young age, McKnight learned to play various musical instruments and began writing his own songs. In his early teens, he formed a band and performed his music at local places. When he was 18 years old, he was offered a publishing deal.
Who is Brian McKnight Married to?
In 2017, Brian McKnight got married for the second time to Dr. Leilani Malia Mendoza. Before that, Brian was first married to Julie McKnight in 1990. Julie was a singer-songwriter whom Brian had been in a relationship with since college. They had two children together, Brian Jr. and Niko. Unfortunately, their marriage ended in divorce in 2003.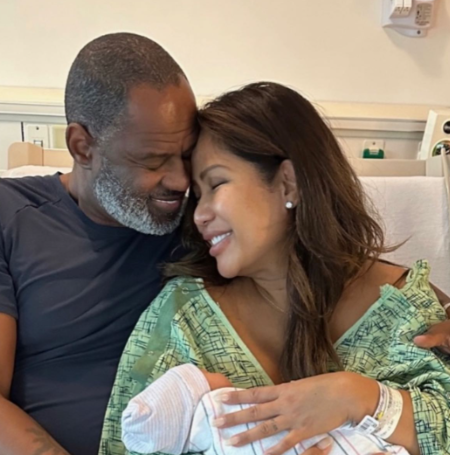 In 2014, McKnight started dating Mendoza, and they got engaged in May 2017 after being together for about three years. They finally tied the knot on December 29, 2017, just five months after their engagement. Leilani also has two children from a previous relationship, and Brian seems to have a good relationship with them.
Tragically, they experienced the loss of a child during infancy. However, they are now expecting another child together. Brian recently shared a video on his Instagram of him and his pregnant wife traveling on a plane, excited about becoming parents again. In January 2023, Leilani gave birth to her son as per People.
Brian McKnight and Leilani Malia Mendoza Have Ten Years Age Gap
Brian McKnight is about ten years older than his wife, Leilani Maila Mendoza, but you can't really tell the age difference when you see them together. Mendoza's birthday is on Valentine's Day, February 11. On February 15, 2022, Brian posted a birthday message for Leilani on his Instagram. They celebrated her birthday and Valentine's Day in Paris and shared a picture in front of the Eiffel Tower.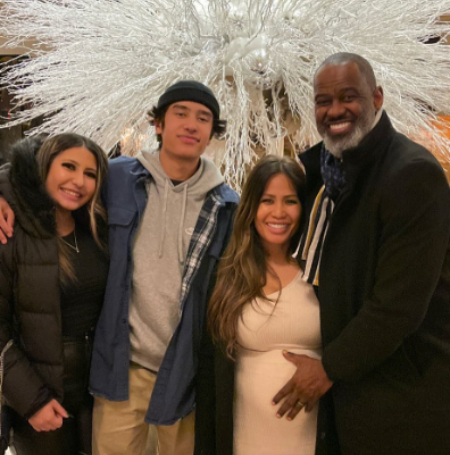 A year ago, Brian also posted a picture on Instagram, wishing Leilani a happy birthday and expressing how much he treasures her in his life. Leilani responded by thanking him for being an amazing husband and for making her birthday so special. She feels incredibly blessed to be his wife.
On June 6, 2022, Leilani posted a birthday message for Brian on her Instagram, praising him as her best friend, lover, best husband, and incredible human being. Despite the significant age difference, the couple shares a close bond, almost like best friends. They often share lovely pictures and videos of their moments together on social media like Instagram.
Leilani Malia Mendoza's Journey as a Pediatric Neurophysiologist
Brian McKnight's wife, Leilani Malia Mendoza, works as a Pediatric Neurophysiologist at UCLA. Mendoza was born to parents Justin Kanoa and Kailani Carolina Mendoza. She is a healthcare professional who is passionate about helping children with brain abnormalities. Even after having two children, Julia and Jack, she pursued her education to become a pediatric neurophysiologist.
It took Mendoza twelve years of hard work and sacrifice to achieve her dream of becoming a pediatric neurophysiologist. Some people mistook her for a nurse because she used to share pictures of herself wearing scrubs on social media. To clarify this misconception, Brian posted on his Instagram account, emphasizing that his wife is a Pediatric Neurophysiologist, not a nurse.
How Wealthy is Brian McKnight?
Brian McKnight is an American singer, songwriter, and record producer. He has earned a lot of money from his successful career and is estimated to have a net worth of around $10 million. McKnight has been recognized for his talent and has received many nominations for the Grammy Awards.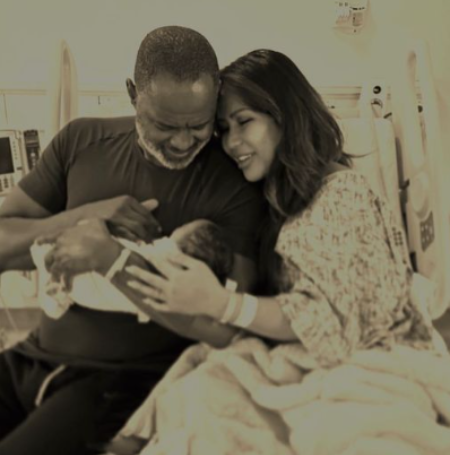 Since 1992, McKnight has released 13 albums, with his most popular one being Back at One in 1999. This album was a huge success, selling over 3 million copies all around the world. In 1999, Brian bought a house in Chatsworth, California, for about $1.3 million. Then, in August 2019, he sold the same house for almost $1.8 million.
Stay tuned in Glamour Path for more celebrity articles.
-->