The Life and Love Between Marlene Kamakawiwoʻole and Israel Kamakawiwoʻole
Published Fri Jul 14 2023 By prazu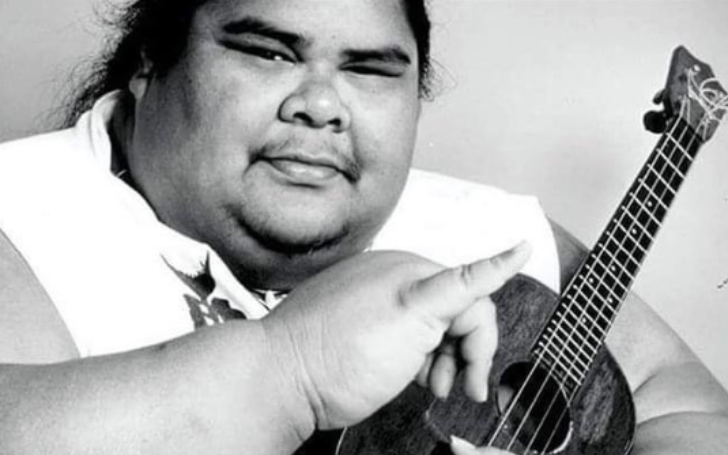 Israel Kamakawiwoʻole, affectionately known as Iz or Bruddah Iz, was a Hawaiian musician and cultural icon. Kamakawiwoʻole became renowned for his soulful voice, gentle demeanor, and powerful messages of love, unity, and Hawaiian pride.
Despite Kamakawiwoʻole's untimely passing in 1997 at the age of 38, his legacy continues to inspire and touch the hearts of people worldwide.
Israel Kamakawiwoʻole Early Life
Israel Kamakawiwoʻole was born on May 20, 1959, in Honolulu, Hawaii. He was the third child of Evangeline Leinani Kamakawiwoʻole and Henry "Hank" Kaleialoha Naniwa Kamakawiwoʻole. Growing up in the cultural hub of Honolulu, Kamakawiwoʻole was surrounded by the rich traditions of Hawaiian music and the aloha spirit.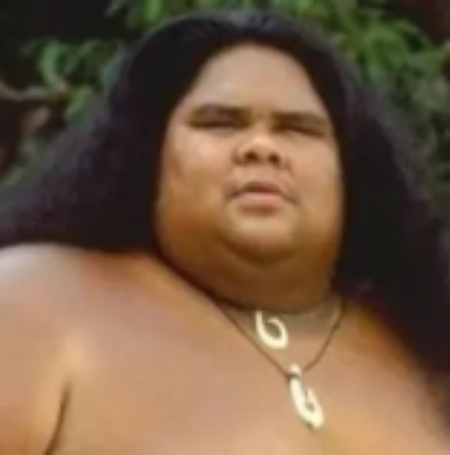 From an early age, Kamakawiwoʻole showed a natural talent for music. He was exposed to various genres, including traditional Hawaiian music, contemporary pop, and the soulful sounds of rhythm and blues. Inspired by his parents' love for music, he began singing and playing ukulele at a young age.
As a teenager, Israel formed a band called Makaha Sons of Niʻihau with his brother Skippy and friends Louis "Moon" Kauakahi and Sam Gray. The group quickly gained popularity in the local music scene, blending traditional Hawaiian sounds with modern influences. They released several albums and became known for their harmonious vocals and heartfelt performances.
During this time, Kamakawiwoʻole also developed his signature ukulele playing style, incorporating his powerful strums and unique fingerpicking techniques. His skillful mastery of the instrument would become one of his defining musical attributes.
Israel Kamakawiwoʻole Was Married To Marlene Kamakawiwoʻole
Israel Kamakawiwoʻole was married to Marlene Kamakawiwoʻole, his high school sweetheart. Marlene, also known as Mālie, was a constant source of love and support throughout Kamakawiwoʻole's life and career.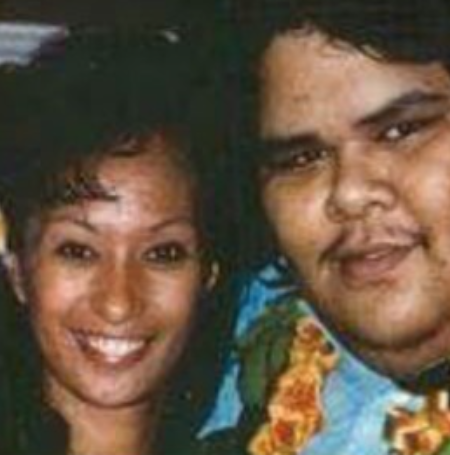 Kamakawiwoʻole and Marlene's love story began during their time at Kamehameha Schools in Honolulu. They shared a deep connection and mutual admiration for each other. After dating for several years, they got married in 1982 and remained committed to each other until Israel's untimely passing in 1997.
Marlene played a significant role in Israel's life, providing emotional support and managing many aspects of his career. She was involved in organizing his performances, handling administrative tasks, and ensuring that Israel's music reached a wider audience.
Marlene and Israel had three children together: a daughter named Ceslie-Ann, and two sons named Israel "Izzy Boy" and Jonah. Their children have continued to carry on their father's musical legacy and have become involved in the Hawaiian music scene.
How Rich is Israel Kamakawiwoʻole?
As per Celebrity Net Worth, Israel Kamakawiwoʻole, a Hawaiian musician and activist, had a net worth of $3 million when he passed away in 1997. He gained fame for his popular medley "Somewhere over the Rainbow/What a Wonderful World" featured on his album Facing Future in 1993.
During his career, Kamakawiwoʻole released four studio albums and four compilation albums. Among them, Facing Future stands out as the highest-selling Hawaiian album ever. In addition to his musical pursuits, Israel was a strong advocate for Hawaiian independence and the rights of the Hawaiian people.
Israel Kamakawiwoʻole Career Highlights
Israel Kamakawiwoʻole's career as a musician spanned several decades and left an indelible mark on the music world. He began his musical journey as a member of the group Makaha Sons of Niʻihau, formed in the 1970s alongside his brother Skippy and friends Louis "Moon" Kauakahi and Sam Gray. The band blended traditional Hawaiian music with contemporary influences, gaining popularity in Hawaii and showcasing Kamakawiwoʻole's powerful vocals and ukulele skills.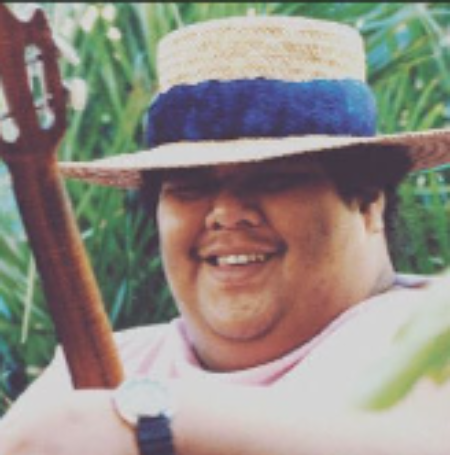 In the late 1980s, Kamakawiwoʻole ventured into a solo career, releasing his debut solo album, "Ka ʻAnoʻi" in 1990. However, it was his subsequent album, "Facing Future" released in 1993, that became a monumental success and solidified his status as a global music icon. The album featured his iconic medley of "Over the Rainbow" and "What a Wonderful World," which became his signature song and a worldwide sensation.

"Facing Future" brought Israel international recognition and introduced Hawaiian music to a broader audience. His soulful vocals, combined with his gentle and authentic interpretation of traditional Hawaiian songs, resonated deeply with listeners.
Throughout his career, Kamakawiwoʻole released several albums, including "E Ala E" (1995) and "N Dis Life" (1996), which further showcased his talent and versatility as a musician. His music not only celebrated the beauty of Hawaii but also addressed social and environmental issues, often carrying messages of love, unity, and cultural pride.
Beyond his studio recordings, Israel's live performances were renowned for their emotional impact and intimate connection with the audience. He had a remarkable ability to touch people's hearts with his powerful voice and genuine stage presence.

Despite his untimely passing on June 26, 1997, at the age of 38, Kamakawiwoʻole's music and influence continue to thrive. His posthumous albums, including "Alone in Iz World" (2001) and "Wonderful World" (2007), were released, featuring previously recorded songs and additional tracks.
Stay updated in Glamour Path for more celebrity articles.
-->