The Financial Success of Gabriel Iglesias: How Rich is He in 2023?
Published Fri Jun 02 2023 By emperor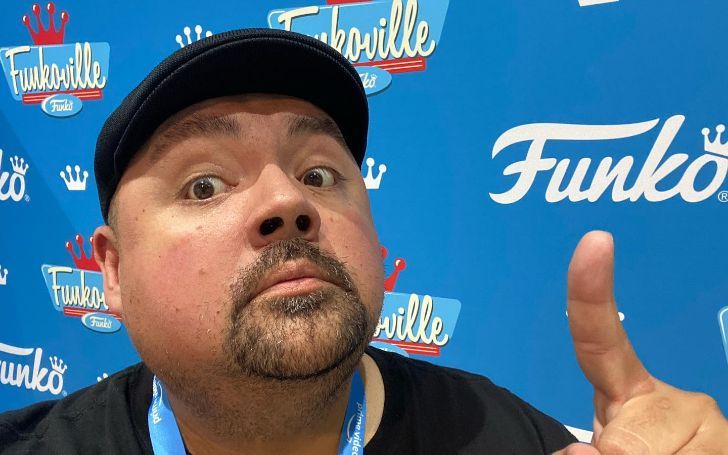 Gabriel Iglesias, widely known by his stage name "Fluffy," has become one of the most popular and successful comedians in the entertainment industry. With his unique style of storytelling, characters, sound effects, and parodies, Iglesias has captivated audiences worldwide.
Along with his comedic talent, Gabriel's financial success has soared over the years. In this article, we will delve into Gabriel Iglesias' net worth, salary, career accomplishments, and passion for collecting Volkswagen buses.
Iglesias Once Got Listed As One Of The Highest-Paid Comedians
In the period between June 2017 and June 2018, Gabriel Iglesias earned a staggering $21 million from his comedy career, placing him among the top 10 highest-paid comedians globally.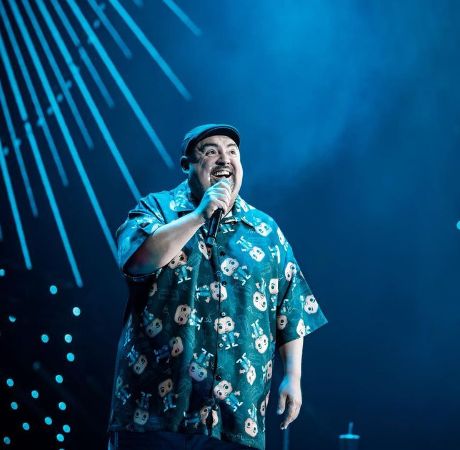 Gabriel has consistently secured lucrative paydays, particularly through his association with Netflix, a platform renowned for its substantial investments in comedy specials. His return to the list of highest-earning comedians marked a resurgence in his financial standing, and his popularity continues to grow, ensuring his continued success.
Net Worth & Salary Of Gabriel Iglesias
As of now, Gabriel Iglesias has accumulated a remarkable net worth of $40 million. As one of the highest-paid comedians in the industry, Iglesias has achieved significant financial success through his various endeavors.
Iglesias' stand-up comedy shows, including "I'm Not Fat...I'm Fluffy" and "Hot and Fluffy," have sold out venues across the country, contributing to his substantial earnings. Moreover, his collaboration with Netflix has been financially rewarding, with multiple stand-up specials and a sitcom under his belt.
Diversified Earnings and Achievements
Gabriel has achieved financial success through various avenues, cementing his position as a highly sought-after comedian. In addition to his stand-up performances, he has embarked on successful national tours, attracting devoted fans throughout the United States.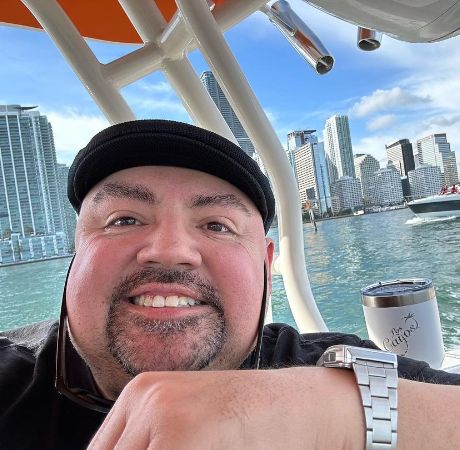 Iglesias has been an integral part of Netflix's comedy lineup, which includes esteemed names like Jerry Seinfeld, Dave Chappelle, and Ellen DeGeneres. His collaboration with Netflix encompasses two stand-up specials and a TV series, demonstrating his ability to navigate different platforms while maintaining his focus on stand-up comedy.
Real Estate Ventures:
Gabriel Iglesias resides in California, where he owns a luxurious $1.5 million home in the Signal Hill area. Known for his love of Volkswagen buses, Iglesias has amassed a notable collection worth approximately $3 million.
These vintage vehicles, housed in a warehouse that resembles a car museum, represent his passion for unique automobiles. Iglesias once offered a tour of his collection, showcasing his deep appreciation for these iconic vehicles.
Early Life and Overcoming Challenges
Gabriel was born on July 15, 1976, in California. Raised by a single mother, he faced personal health challenges, including Type II Diabetes, which led doctors to issue a stark warning that he had only two years to live.
Determined to turn his life around, Iglesias embarked on a journey of weight loss and a healthier lifestyle. By adopting yoga and a low-carbohydrate diet, he successfully improved his health and extended his life expectancy.
A Remarkable Career
Iglesias' comedy career took off in 1997, with his first TV appearances on shows like "All That," "Premium Blend," and "My Wife and Kids." He expanded his repertoire with roles in films such as "Magic Mike," "The Nut Job," and "The Book of Life," showcasing his versatility as an entertainer.
Iglesias voiced an entire Mexican family on the popular animated series "Family Guy" and hosted "Live at Gotham" in 2007. Throughout his career, he released numerous comedy specials, including the successful DVD "I'm Not Fat...I'm Fluffy."
Gabriel Iglesias' Expenditures
As mentioned earlier, With his tremendous financial success, Gabriel indulges in his passion for collecting Volkswagen buses. These unique vehicles, known for their vintage charm, are quite expensive.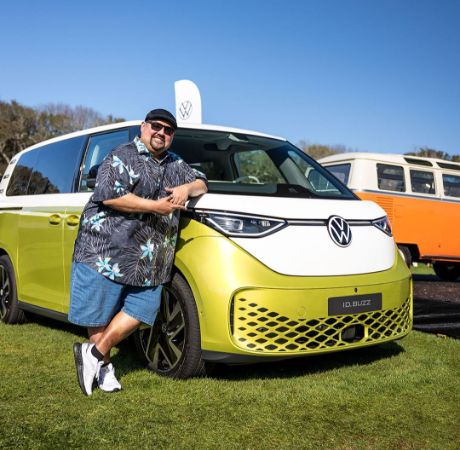 Iglesias' collection alone is estimated to be worth a staggering $3 million, highlighting his commitment to preserving automotive history.
Gabriel Will Perform at River Spirit Casino
Gabriel will grace the stage on July 28th at the esteemed concert venue, The Cove. With an illustrious career, Iglesias has captivated audiences worldwide, consistently selling out prestigious venues like Madison Square Garden in New York and The Sydney Opera House in Australia.
Iglesias' talent and popularity have earned him a place among esteemed comedians such as Jerry Seinfeld, Chris Rock, and Lorne Michaels in The Hollywood Reporter's esteemed "Top 40 Comedy Players" issue. His remarkable achievements were further recognized when he graced the cover of Variety's esteemed comedy issue. Secure your seats now as tickets are already available for purchase. You can buy the tickets from Tickets Riverspirittulsa.
Gabriel Love Life: Is He Married?
Gabriel Iglesias has not been married or divorced. Instead, he has enjoyed a long-term relationship with his girlfriend, Claudia Valdez, for over a decade.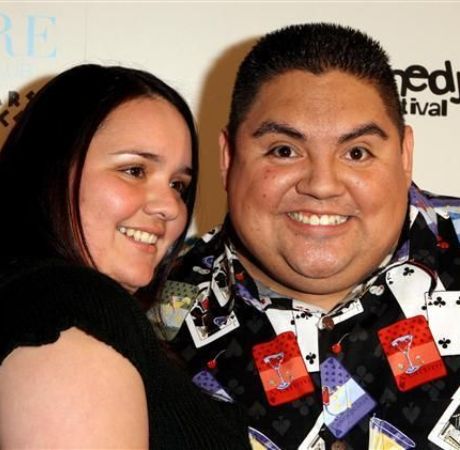 Their paths crossed in 2008 when Valdez worked as a producer on a comedy show featuring Iglesias. The couple has openly expressed their love and admiration for each other on social media, showcasing their bond. Iglesias has credited Valdez as his rock and supporter during challenging times, while Valdez takes pride in Iglesias's success and offers unwavering support.
Despite facing obstacles like Iglesias's weight issues and Valdez's battle with cancer, their relationship remains strong. Iglesias is widely recognized for his comedic talent, philanthropy work, and acting endeavors, while Valdez has achieved success as an actress and producer, accumulating a net worth of around $2 million from her entertainment career.
Has A Step-Son
Although Gabriel Iglesias does not have a biological son he does have a stepson Frankie Iglesias, who was born in the United States on December 8, 1997. His mother is Hollywood actress Claudia Valdez.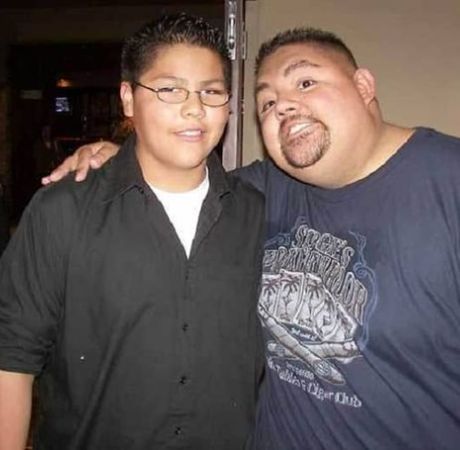 Despite not being Gabriel's biological child, he adopted Frankie and raised him as his own. He completed high school in 2015 and went on to graduate from Pace University with a B.S. in Biology. Frankie further pursued his education at the Keck School of Medicine for his master's degree. He shares a close bond with his stepfather, Gabriel, who treats him as if he were his own biological son.
Follow Glamour Path to find out more exciting articles about celebrity biographies, relationships, and riches.
-->