The Financial Journey of Gwyneth Paltrow: How Much Is GOOP's Founder Worth?
Published Mon Jul 03 2023 By prazu
Gwyneth Paltrow is an American actress and businesswoman who has received many prestigious awards for her work. The 50-year-old actress has won an Academy Award, a Golden Globe Award, and a Primetime Emmy Award.
In this article, learn in detail about Paltrow's personal and professional life.
Gwyneth Paltrow Early Life
Gwyneth Paltrow was born in Los Angeles on September 27, 1972. Her parents are actress Blythe Danner and film producer-director Bruce Paltrow. She has a younger brother named Jake Paltrow, who works as a director and screenwriter.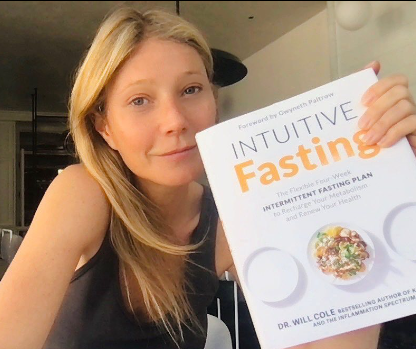 Paltrow is related to actress Katherine Moennig through her mother and to former U.S. Congresswoman Gabby Giffords through her father. She is also connected to U.S. Senator Mark Kelly of Arizona through Giffords.
Gwyneth grew up in Santa Monica, California, and attended Crossroads School. Later, she went to the Spence School, an all-girls private school in Manhattan. She initially studied art history at the University of California, Santa Barbara, but left to pursue acting.
Paltrow spent a year as an exchange student in Talavera de la Reina, Spain, where she became an "adopted daughter" of the city and learned to speak Spanish. She also has a good command of French due to frequent family trips to the South of France during her childhood.
Gwyneth Paltrow's Impressive Net Worth
Gwyneth Paltrow has achieved significant financial success throughout her career as an actress, businesswoman, and author. As of 2023, it is estimated that her net worth is around $200 million.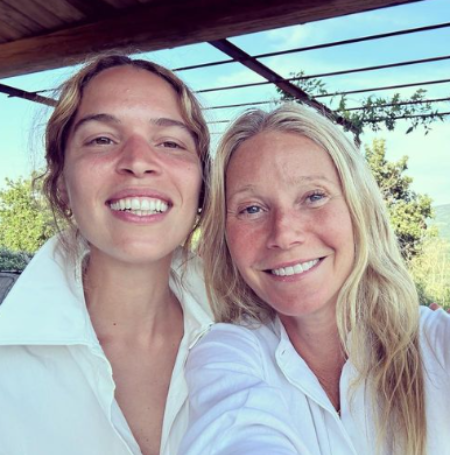 Paltrow's acting career has played a significant role in accumulating her wealth. With appearances in numerous successful films and performances that garnered critical acclaim, she has earned substantial salaries for her work. Notable films such as Shakespeare in Love, the Iron Man franchise, and other successful projects have contributed to her financial success.
In addition to her acting earnings, Gwyneth's ventures outside of the film industry have also been lucrative. She founded Goop, a lifestyle brand that has grown into a successful company. Goop offers wellness products, fashion, beauty, and other lifestyle-related goods and services. The company's popularity and expansion have been key factors in Paltrow's increasing fortune.
Furthermore, Paltrow has authored several books, including cookbooks and lifestyle guides.
GOOP Founder Gwyneth Paltrow's Lavish Lifestyle
Gwyneth Paltrow owns some amazing homes in different parts of the world, like Los Angeles, New York City, London, and Montecito.
In London, Gwyneth and her former husband Chris Martin bought a home in the Belsize Park neighborhood in 2003 for $4.1 million from Kate Winslet. They later connected two properties and transformed them into a 33-room Art Deco mansion. After their breakup, they put the mansion up for sale for $11.5 million, but the final sale price remains undisclosed.
In Amagansett, Paltrow and Martin bought a 7,000-square-foot mansion in 2005 for $5.4 million. They got married in the backyard of this property in 2018, and Gwyneth still owns it.
In New York City, The pair bought a penthouse in the Tribeca neighborhood for $5.1 million in 2007. After their divorce, they listed it for $14.25 million and eventually sold it for $9.95 million in June 2017.
In Montecito, California, Gwyneth purchased a home for $4.9 million in 2016. She tore down the original house and built a new mansion on the property with the help of designers and architects.
In Los Angeles, Paltrow and Chris acquired a home in Brentwood for $10.5 million in 2012, which remains her primary residence on the West Coast. Additionally, Paltrow bought a mansion in Malibu for $14 million in 2016.
Gwyneth Paltrow's Dual Career as Actress and Entrepreneur
Gwyneth Paltrow's career is marked by her accomplishments as an actress, businesswoman, and author. She made her acting debut at an early age, coming from a family with a strong background in the entertainment industry.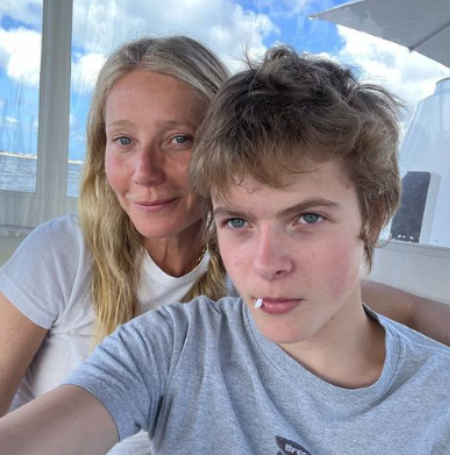 Paltrow's breakthrough role came in the early 1990s when she appeared in films like Hook (1991) and Se7en (1995). However, it was her performance as Viola de Lesseps in Shakespeare in Love (1998) that catapulted her to international fame. For this role, she earned several accolades, including the Academy Award for Best Actress.
Following her Oscar win, Gwyneth continued to impress both critics and audiences with her versatile performances in various genres. She showcased her comedic talents in films like Shallow Hal (2001) and proved her abilities in dramatic roles with movies like The Talented Mr. Ripley (1999) and Proof (2005).
Alongside her successful acting career, Paltrow ventured into the world of business and entrepreneurship. In 2008, she founded Goop, a lifestyle brand initially started as a newsletter offering wellness and lifestyle advice. Goop has since grown into a major business, offering a range of products and services related to health, beauty, fashion, and travel.
In addition to her acting and entrepreneurial pursuits, Gwyneth is also a published author. She has written several cookbooks and lifestyle guides, sharing her passion for healthy eating and living.
Gwyneth Paltrow's Personal Life
Gwyneth Paltrow has had many romantic relationships with famous Hollywood men. She got engaged to Brad Pitt in 1996 but they broke up after six months. Then, she had an on-and-off relationship with Ben Affleck from 1997 to 2000.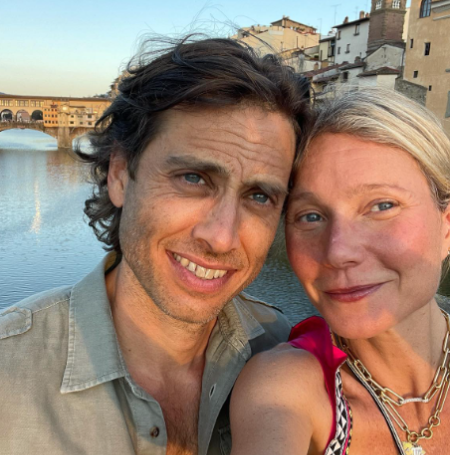 Later, Paltrow got married to Chris Martin and had two children together, but they announced their split in 2014. Despite that, they remain close friends and co-parents.
Currently, Gwyneth is happily married to her husband, Brad Falchuk. They met in 2010 and started dating in 2014. They got married in 2018 in a small ceremony with close family and friends. Gwyneth has said she's very happy with Brad and that therapy has helped her work through past relationship issues and improve their marriage.
Stay updated in Glamour Path for more celebrity articles.
-->