The Comedian's Heart: A Glimpse into the Love Life of Sebastian Maniscalco!
Published Fri Jul 21 2023 By prazu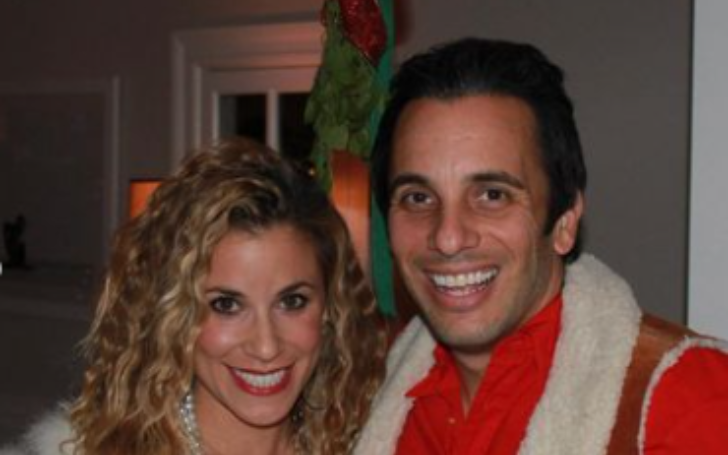 Sebastian Maniscalco is a comedian and actor known for his hilarious physical comedy. He has made six comedy specials and appeared in movies like Green Book (2018) and The Irishman (2019).
In this article, learn in detail about Maniscalco's personal and professional life.
"Aren't You Embarrassed?" Star Sebastian Maniscalco Early Life
Sebastian Maniscalco was born on July 8, 1973, in Arlington Heights, Illinois, near Chicago. His parents were Italian immigrants. His father, Salvatore Maniscalco, came to the US from Cefalù, Sicily, when he was 15 and worked as a hairstylist. His mother, Rose Maniscalco, worked as a secretary and had family roots in Naples, Campania, and Sicily.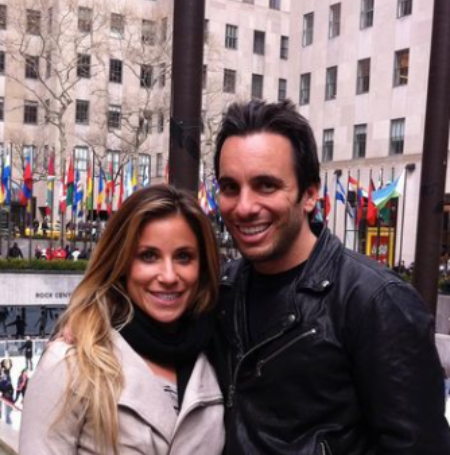 Maniscalco grew up in a Roman Catholic family and served as an altar boy at St. Cecilia Catholic Church in Mount Prospect, Illinois when he was eight years old. He attended Rolling Meadows High School and later graduated from Northern Illinois University in 1995, majoring in communication studies.
After completing his studies, Sebastian moved to Los Angeles in 1998. While pursuing his dream of becoming a comedian, he performed at open mics in various places like bars and bowling alleys. To support himself financially, he worked as a waiter at the Four Seasons Hotel in Beverly Hills, California, from 1998 to 2005.
Who is Sebastian Maniscalco's Wife?
Sebastian Maniscalco's spouse is Lana Gomez, who is 38 years old and an accomplished artist. She studied art at the University of Tennessee.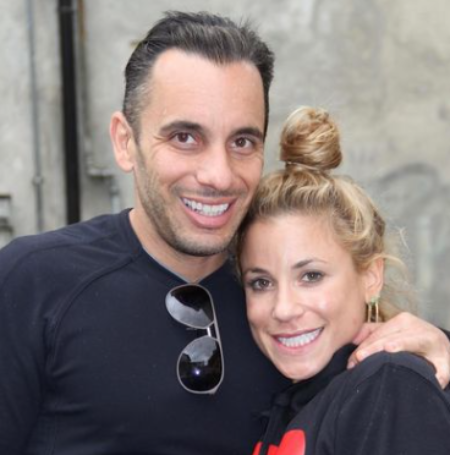 Gomez's art pieces have been showcased in various places, including the famous Greystone Mansion in Beverly Hills, as well as outdoor venues, office buildings, and private residences, as mentioned on her website. Her work has been featured in several well-known magazines like House Beautiful, InStyle, Lonny, Los Angeles Confidential, and The New Yorker.
In 2012, Lana painted a 10-foot guitar sculpture for Gibson GuitarTown, which was displayed on the Sunset Strip in West Hollywood. Additionally, her artwork was also featured at the Gen Art Detour exhibit during the SCOPE Art Fair in Miami Beach.
Sebastian Maniscalco First Met His Wife in The Gym
Sebastian Maniscalco and his wife Lana Gomez met at a gym where they both had the same trainer. At first, Gomez wasn't interested in him, as she was only there for training.
But Maniscalco decided to make a move and used his humor to win her over. Miraculously, his funny approach worked, and that's how their love story began. They dated for some time before officially getting together. The lovebirds got married on August 24, 2013. Gomez happily shared a wedding photo on Instagram, writing, "My husband and I! I do!"
A few days later, Lana posted a picture of Sebastian in his tuxedo with a caption saying, "#tbt to just a few days ago! Sebastian was so happy to see me for the first time - he is the sweetest man, and this pic makes me so happy." On their seventh wedding anniversary in 2020, Sebastian posted a throwback photo of their special day on Facebook, calling it "one of the best days of [his] life."
"What's Wrong with People?" Star Sebastian Maniscalco is The Father of Two Kids
As per Closer Weekly, On May 12, 2017, Sebastian Maniscalco and Lana Gomez became parents for the first time. They were filled with excitement as they welcomed their daughter, Serafina Simone. Maniscalco shared the news on Instagram, mentioning that they chose the name Serafina after his grandmother and Simone after Gomez's mom.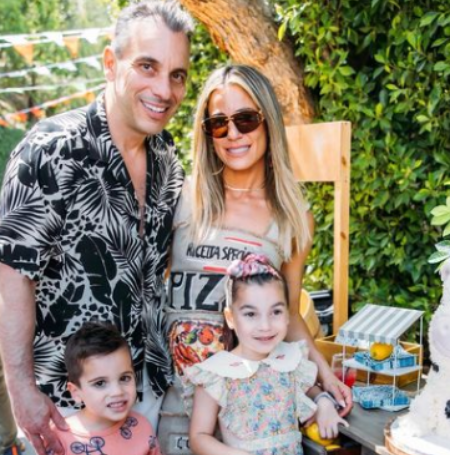 Two years later, on June 15, 2019, in Los Angeles, the lovebirds welcomed their second child, a son named Caruso Jack Maniscalco. Maniscalco explained that they had been thinking about the name Caruso for some time. It was inspired by their memorable honeymoon stay at Hotel Caruso on the Amalfi coast. Learning that Caruso means "boy" in Sicilian sealed the deal for them in choosing the name.
Sebastian Maniscalco Controversies
Sebastian Maniscalco is a popular American comedian and actor, known for being one of the highest-earning comedians in the country. His estimated net worth is over $35 million. He has had some controversies in his career.
One thing about Maniscalco is that he avoids discussing controversial topics in his comedy. Instead, he focuses on physical comedy and humor based on his Italian upbringing and everyday human interactions. He wants his audience to enjoy his performances without worrying about being offended, believing that his topics aren't controversial.
However, there was a bit in Sebastian's new comedy special that stirred some controversy. It involved a story about a child at his kids' school who identifies as a lion. Although Maniscalco clarified that it was a story he heard from someone else, some people found it insensitive and offensive.
Another source of controversy came in 2017 when Maniscalco was listed as one of Forbes Magazine's top-earning comedians. He also became an ambassador for Captain Morgan and appeared in commercials for the liquor brand. Some people disagreed with this partnership, arguing that Maniscalco's family-friendly image doesn't align well with the brand's image.
Stay updated in Glamour Path for more celebrity updates.
-->