The Business of Broadcasting: Jenna Bush Hager's Net Worth and Success
Published Tue Oct 10 2023 By prazu
Jenna Bush Hager is a television personality, author, and journalist from the United States. The 41-year-old star co-hosts "Today with Hoda & Jenna," which is the fourth-hour segment of NBC's morning news program, "Today."
Hager and her fraternal twin sister, Barbara, are the daughters of the 43rd President of the United States, George W. Bush, and former First Lady Laura Bush.
How Wealthy is Jenna Bush Hager?
Jenna Bush Hager's net worth is estimated to be around $14 million, which includes her combined wealth with her husband, Henry Hager, who is a managing director in private equity. Hager is widely recognized as the younger of the non-identical twin daughters of President George W. Bush and former First Lady Laura Bush.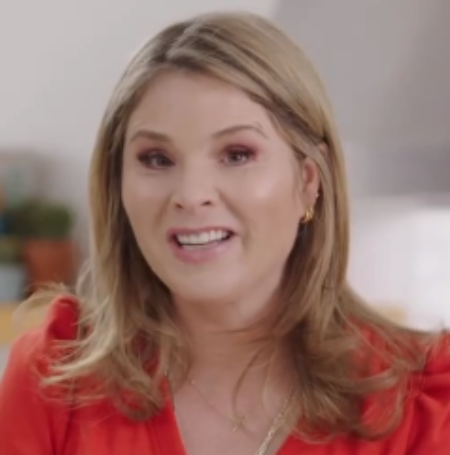 Hager is also the granddaughter of the 41st U.S. President, George H. W. Bush, and former First Lady Barbara Bush. Jenna is a multi-talented individual, working as an author, editor-at-large for Southern Living magazine, correspondent for NBC's "Today Show," and contributing to NBC Nightly News.
In 2015, Jenna and Henry bought a condo in New York City for $4.58 million. They also have a house on Long Island and another one in Fairfield County, Connecticut.
Jenna Bush Hager Controversies
The first problem arose when Jenna Bush Hager made a joke on the show "Today With Hoda & Jenna." She talked about possibly being interested in someone else while discussing an article about attractive men reading in public. But Jenna quickly said it was just a joke and that she and her husband, Henry Hager, were really happy together.
The second issue came about when people working at NBC got upset after they found out that Hager had another job that they thought made the company look bad. She was selling fancy bedding stuff for a company called Boll & Branch, which seems to go against NBC News' rules.
The third controversy happened when Jenna made an ad for Amazing Grass on her Instagram. People who like the "Today Show" got mad at her for promoting products. They said it made her seem less trustworthy, and they wondered if it's allowed by NBC for their employees to do this on social media.
Jenna Bush Hager Promising Career
Jenna Bush Hager holds a Bachelor of Arts degree in English from the University of Texas at Austin and a Master's degree in Education from New York University. She began her career as an elementary school teacher in Washington, D.C., where she taught at Elsie Whitlow Stokes Community Freedom Public Charter School.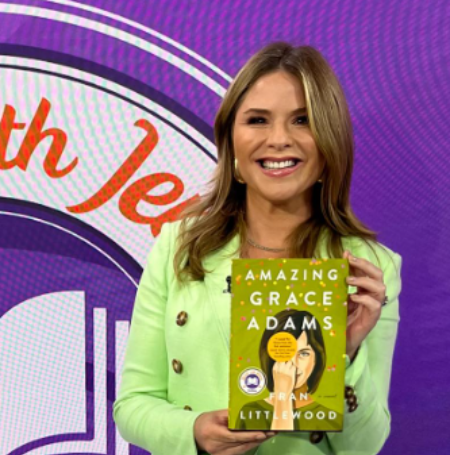 Hager's foray into journalism began when she worked as a correspondent for NBC's "Today" show. She covered various significant events, including the 2008 presidential campaign and the Winter Olympics in Vancouver. Her role on "Today" allowed her to interview notable figures and cover a wide range of topics.
Jenna is also an accomplished author. She has co-authored several books, including "Ana's Story: A Journey of Hope," based on the life of a young woman living with HIV in Latin America. She has also written children's books, such as "Read All About It!" and "Our Great Big Backyard."
In addition to her work on the "Today" show, Hager co-hosts the fourth hour of the show with Hoda Kotb, known as "Today with Hoda & Jenna." This segment provides a mix of news, entertainment, and lifestyle content, making her a prominent face on morning television.
Jenna is involved in several humanitarian efforts and has worked with various charitable organizations. Her experiences as a teacher and author have shaped her commitment to improving education and literacy, both in the United States and globally.
Hager comes from a well-known political family, being the daughter of former President George W. Bush and former First Lady Laura Bush. She is also the granddaughter of former President George H.W. Bush. Her family background has given her a unique perspective on American politics and public service.
Who is Jenna Bush Hager's Husband?
Jenna Bush Hager's spouse Henry Hager was born on May 10, 1978. He attended St. Christopher's School in Richmond, Virginia, for his high school education. Hager then pursued his undergraduate studies at Wake Forest University, where he earned a Bachelor of Arts degree in Economics.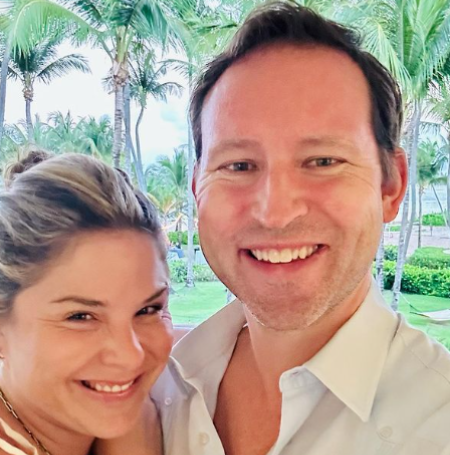 Hager's early career was marked by his involvement in politics. He worked as an aide on the 2000 presidential campaign of George W. Bush, who would go on to become the 43rd President of the United States. This experience provided him with insights into the political world.
After George W. Bush's election as President, Henry served in the White House during his administration. He worked in the Office of the Chief of Staff and later as an Associate Director in the Office of Political Affairs. These roles involved tasks related to policy and political matters.
Hager transitioned from the public sector to the private sector, specifically into the field of finance. He pursued a career in private equity, where he became a managing director. Private equity involves investing in private companies and managing these investments for growth and profitability.
Henry's personal life became a matter of public interest when he married Jenna, one of the twin daughters of President George W. Bush and former First Lady Laura Bush. Their wedding in 2008 was widely covered in the media.
Stay tuned in Glamour Path for more celebrity articles.
-->