Terry Kath's Leading Lady: Exploring the Career of Actress Camelia Kath
Published Tue Oct 10 2023 By prazu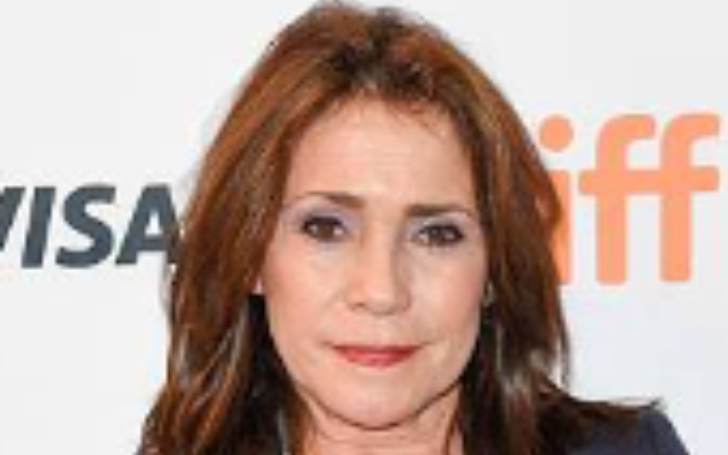 Camelia Kath is an American actress. She became famous for acting in movies and TV shows like "Buchanan High," "Roundabout," and "The Killing Time."
Kath also became well-known after marrying Terry Kath, a musician who died young. Later, she married Kiefer Sutherland, and they had a daughter named Sara Sutherland.
Camelia Kath Wiki/Bio
Camelia Kath, also known as Camillia Emily Ortiz or Camilia Lynn, works as an American actress. She was born on September 22, 1953, in Puerto Rico. Right now, she is 70 years old.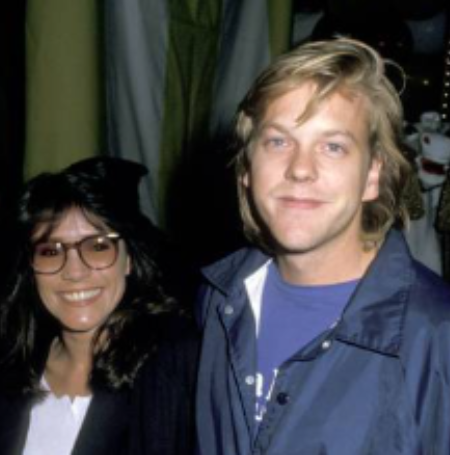 When Kath was a child, she lived in her hometown for some time. After that, she moved to West Hollywood, California, with her parents. Unfortunately, she hasn't shared many details about her parents. Camelia is an American citizen, and her ethnicity is white.
What is Camelia Kath's Net Worth?
Camelia Kath, who is an actress and producer, has made a decent amount of money through her work. Additionally, she received some money from her divorce from her second husband.
Kath's estimated net worth is around $1.4 million in 2023. Her current boyfriend, Jeff, Lynne is quite wealthy with a net worth of $100 million.
Camelia Kath Career Highlights
Camelia Kath is a multi-talented professional. She is not just an actress; she is also skilled in makeup artistry and has worked as a producer for TV series.
Kath's career began in 1980 with a small role in the movie "Terror on Tour." She continued to build her career and appeared in the 1982 thriller "Fake-Out." One of her notable roles was in the 1984 TV series "Buchanan High," where she portrayed a Condo Manager.
Camelia's most recent acting work was in the 1987 film "The Killing Time," where she played the character Laura Winslow. But Kath didn't stop at acting. She also ventured into writing and even penned an episode called "The Dummy Twins" for the 1999 series "The Nanny."
Kath took on the role of executive assistant for more than 10 episodes of the show. In addition to her diverse talents, Camelia produced a short film titled "Roundabout" in 1999.
Camelia also worked as a makeup artist for the documentary "Mr. Blue Sky: The Story of Jeff Lynne & ELO." Beyond that, she made brief appearances in documentaries like "Behind the Music" and "The Terry Kath Experience," among others.
Camelia Kath Was Married to Terry Kath
Camelia Kath was married to her late husband, Terry Kath. They got married in 1974 in a very private wedding ceremony.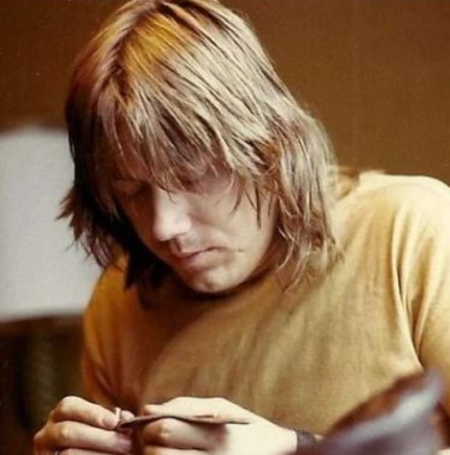 Kath had first met Terry in June of 1972 in Chicago when she was still a teenager. Their initial meeting quickly blossomed into a romantic relationship, leading to their marriage. Sadly, their time together was cut short. Nearly four years into their marriage, Camelia tragically lost her husband Terry to a gunshot.
How Did Camelia Kath's husband, Terry Kath, Pass Away?
According to reports, Terry Kath, who liked guns, had a very sad accident that led to his death. This happened at about 5:00 p.m. on January 23, 1978. He was playing with his .38 revolver, and he didn't know there was still a bullet in it. Sadly, this single bullet caused his death.
Don Johnson, who worked with Terry's band and was there when it happened, said that Terry was playing with the revolver, pretending to point it at his own head and pulling the trigger. But when Johnson tried to stop him, Kath showed him that the magazine was empty.
Kath didn't know there was a bullet in the chamber, so when he pulled the trigger again, it killed him instantly. He was 31 years old at that time.
As a side note, before marrying Camelia, Terry was married to Pamela Robinson from May 1970 to May 1975.
Camelia Kath married her second husband, Kiefer Sutherland in 1987
After Terry Kath's death, Camelia Kath was on her own for about ten years. Eventually, she fell in love with Kiefer Sutherland, a Canadian actor, and decided to move on.
Kath and Kiefer got to know each other around 1987 and dated for a few months. They decided to get married in September 1987. Camelia even became the stepmother to Kiefer's children from a previous relationship.
Unfortunately, their relationship started to have problems after their daughter, Sarah, was born. According to reports, Sutherland didn't spend much time with the family, and this led to their divorce in 1990.
Camelia Kath is Currently in a Relationship With Jeff Lynne.
After two relationships that didn't work out, Camelia Kath is now dating British singer Jeff Lynne. They've been together since 2008, which is more than 12 years. It seems like they're happy together.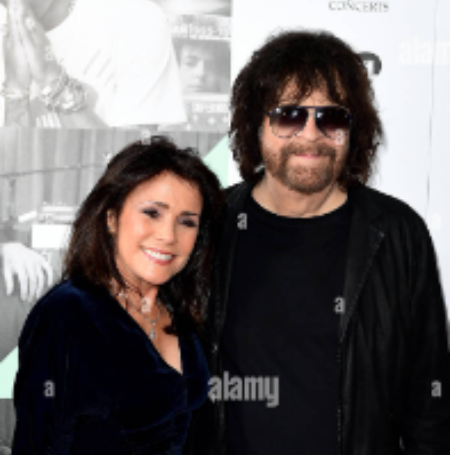 People have seen them together at various public events. On February 5, 2008, they attended an event in Los Angeles.
They've also been spotted together at an ELO concert in September 2019. The couple still looks like they're in love and have good chemistry. But as for getting married, it doesn't seem like they have any plans for that in the near future.
Stay tuned in Glamour Path for more celebrity articles.
-->