Facts About Terry Camilleri – Emperor Napolean From "Bill & Ted's Excellent Adventure"
Published Fri Nov 15 2019 By aisha
Terry Camilleri is an Australian actor who is best known for his role in super hit comedy movie Bill & Ted's Excellent Adventure (1989). He is also widely recognized by his other roles like in Knowing (2009), The Trueman Show (1998), and many more.
He was born in 1949, in Malta and is 70 years old now and has worked in more than 60 movies and television series. His dad was a bricklayer, who builds a house and his mother works in a paint factory. Here are some facts about Terry Camilleri:
What's her Net Worth?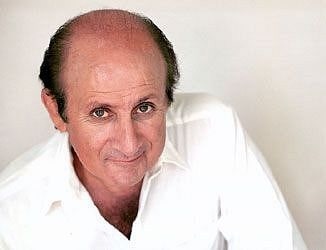 The Knowing actor has an estimated net worth of $100k from his solo career as an actor. He has worked in many movies which have helped him to earn his wealth.
He has appeared in many small roles like in the sequel movie of Superman III in 1983, in Hey DJ as in 2003, and in the family movie Oddball.
Learned French for Movie
In 1975, he had to learn the French language to play the part of Jean-Claude, a French hitchhiker in Backroads with Phillip Noyce. In some of the movie scene he used to call his Paris and Montreal friends to ask them the lines he was saying in French. He also added by saying that it was a crazy but fun experience.
Twp Siblings
Camilleri has one older brother and one younger sister whose name and details have not been public yet. Both his brother and sister own a pub of their own.
Education - Alma Mater
Camilleri studied at St. Martins School of Acting in Melbourne. At the same time, he also was performing in amateur theater companies. He then studied acting with Bryan Syron who was teaching the Stella Adler Technique and with another teacher from Los Angeles.
Best known for Bill & Ted's Excellent Adventure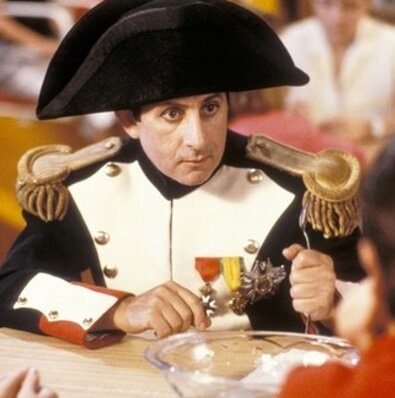 Terry Camilleri is best known for his role as Emperor I Napoleon in Bill & Ted's Excellent Adventure. The movie was very successful much more than it was expected to be while grossing $40.5 million which was made on a $6.5 million budget.
Awards
In 2000, he won the Best Sleazy Actor for Melbourne Underground Film Festival in Evicted as Colonel Perry.
How he became an actor?
When Terry was eight years old his father used to take him and other siblings to see a movie every Friday Night and every week they used to see different movies. So, once he saw an actor in two movies with different characters from which he was very fascinated.
Then he liked the idea of changing character and said I want to be like that when I grow up to his father. Later when his father asked "why actor?" he said by being an actor he can be whatever he likes to be.
Played as 800 years old orc
In 200, Terry was the part of the World Cup Campaign which was held in Australia. In the campaign, Camilleri became the part of 'Stuff History' advertisements of Nike, where he played the character of 'History' like an 800 years old orc-like creature.
Started his Career by Acting Dead
Terry Camilleri 's first started his career by appearing in one of the episodes of an American television series Homicide in 1970. The role was of a dead body in a river which neither raised his career nor hindered his career.
Visit Glamour Path for the latest celebrity information
-->