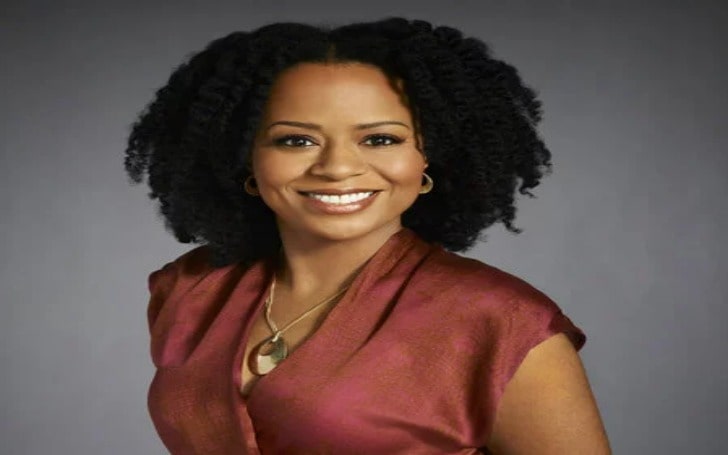 Tempestt Bledsoe is a well-known American actress who rose to notoriety as Vanessa Huxtable on the NBC sitcom "The Cosby Show." Her appearance in the program as the fourth daughter of Cliff and Clair Huxtable is one of her most admired and praised roles.
Aside from her acting career, she is well known as the host of Style Network's 'Clean House,' as well as the sitcom television show, 'A Different World.' She returned to television after a three-year absence as the host of her own syndicated talk program, "Tempestt" Bledsoe Show." She began her role as Marny on the sitcom "Guys with Kids" in 2012.
Early Life
Tempestt Bledsoe was born in Chicago, Illinois on August 1, 1973, and later moved to New York. Willa Bledsoe, her mother, is a retired teacher who reared her. Her parents supposedly split when she was quite small. Drew Bledsoe of the Dallas Cowboys and the New England Patriots is her second cousin. She was dedicated to her study and attended Professional Children's School to complete her elementary and secondary schooling, where she excelled. As per higher education, she received a bachelor's degree in finance from New York University.
Bledsoe began modeling at the age of four and has been in ads for businesses such as Kellogg's and Safeway grocery stores. Her upbringing grew more remarkable when, at the age of nine, she earned a prominent role in the NBC TV series The Cosby Show. In the sitcom, she played one of Clair and Cliff's children, and her performance made her popular throughout the United States.
Relationship
Tempestt Bledsoe is dating actor Darryl M. Bell who co-starred in the NBC TV comedy A Different World, a spinoff of The Cosby Show, since 1993. The pair co-starred in the Fox Reality Channel show Househusbands of Hollywood, which premiered in August 2009. They portrayed themselves as husband and wife in the sitcom Folks with Kids. This gives the impression that they are married even though they are not.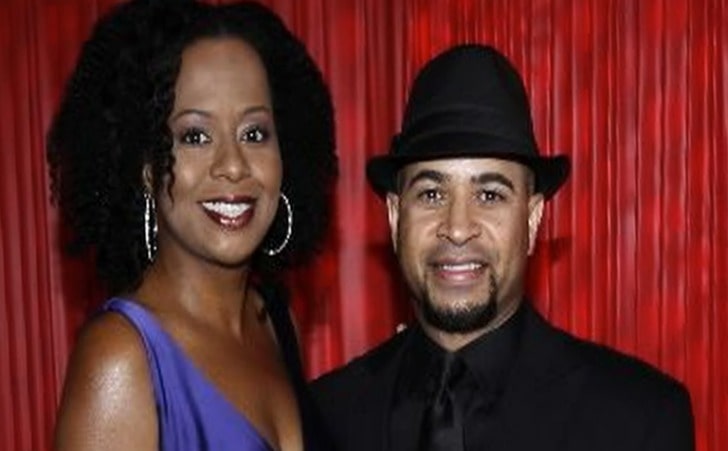 The duo has no children and has not revealed any information regarding a possible marriage. Instead, they said that they are not interested in exchanging vows. She stated that she would not say they will never marry, but she is content with the way things are.
Weight Loss
Tempestt appeared in season 3 of the VH1 TV reality show Celebrity Fit Club on January 1, 2006, which enabled her to stay fit and drop some weight. The show's goal was to put the big-name performers to the test by making them fitter.
She stated that she needs to shed 25% of her muscle-to-fat ratio. However, her supporters were worried after she lost a substantial amount of weight in the late 2000s, losing 19 pounds in 2009.
Body Measurements
The actress is vegetarian and believes that the greatest method to maintain optimal body dimensions is to eat healthily and not worry about the scale.
She is 5 feet and 8 inches tall and her body measurements are 34, 25, and 34 inches. Her hair is curly and black, and she has dark brown eyes.
Skin Condition
Bledsoe is a vegetarian and a staunch supporter of animal rights. She is also publicly advising people to safeguard their skin in order to avoid skin cancer. Despite allegations that she bleaches or lightens her skin since it is blotchy and discolored, Bledsoe does not bleach or lighten her skin in any way.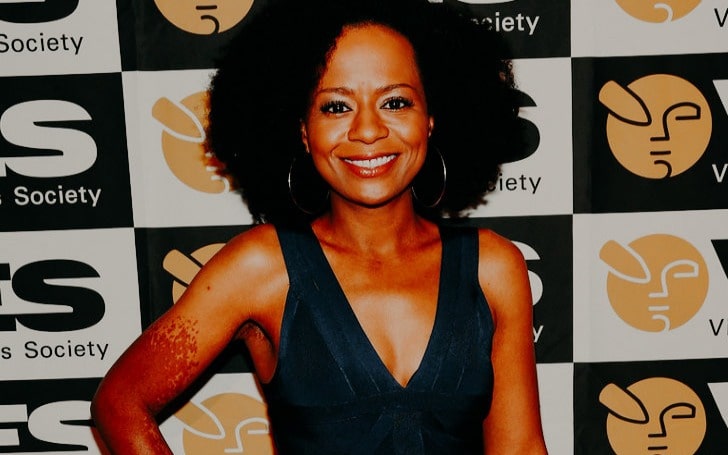 The diva is said to have vitiligo, a skin disorder that causes pigment loss on some spots of the skin. It is a skin infection caused by the absence of melanin. The illness causes one to develop pale white patches on the skin. She has revealed no information about her skin problem.
Net Worth
Tempestt Bledsoe's net worth is expected to be $15 million by 2022 and her partner Darryl has a net worth of 1.5 million dollars. Well, her annual salary is $400k.
As an artist, she has almost thirty years of experience in the entertainment industry and is regarded as an expert in the area. She's been running promotions since the beginning, which has added up to a substantial quantity in her bank account.
Career
Bledsoe made her television debut as Vanessa Huxtable in Bill Cosby's "The Cosby Show" when she was 11 years old. She also appeared in an episode of "A Different World," a spin-off from "The Cosby Show," in 1989. She was only nine years old when she auditioned for the role in 1984, two years before the show's premiere! She played Grace Williams on an episode of the ABC sitcom "Afterschool Special Program" during season 15 in 1986. Two years later, she appeared as a supporting actress in the TV movie "Dance 'Til Dawn" and the TV series "Monsters." She earned the lead part of Danni Fairview in the television film "Dream Date," a romantic comedy about a teen girl and her overbearing father. She hosted the daytime talk show "The Tempestt Bledsoe Show" on Columbia TriStar Television in the mid-1990s. She had a guest appearance in the TV series "Jenny" as Kaylene, and the following year she appeared in three episodes of the ABC mystery series "The Practice" as Roberta Bayor.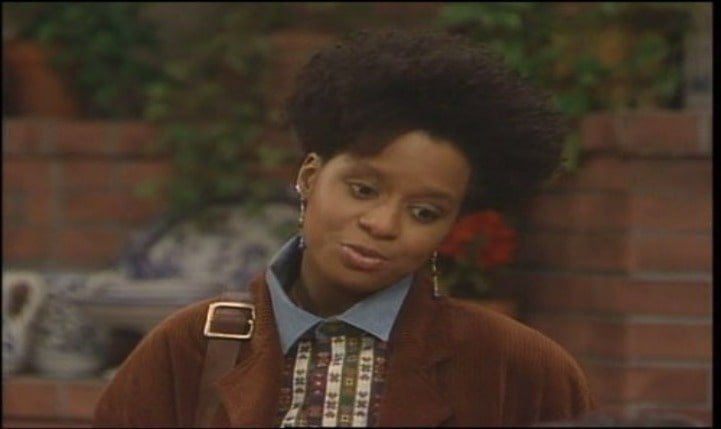 The heroine appears in the episode "And the Band Plays On" of the TV series "The Parkers" in 1999. She appeared in several TV movies in the early 2000s, including "The Expendables" and "Fire and Ice," and played the guest role of Chloe in the TV series "Rock Me, Baby." In 2006 she had a support role in the final season of the drama romance series "South of Nowhere". Two years later in 2008, she was cast as Abbey and Claudia in the third season of "The Replacements", the animated series that aired on the Disney Channel. In 2010, she took over as host of Style Network's makeover show "Clean House," replacing the previous host. That same year, she co-starred in the crime drama film "N-Secure," playing the part of Jill. In 2012, Bledsoe provided the voice of Sheriff Hooper in the Laika LLC. animated picture "ParaNorman." That same year, she was cast as Marny in the sitcom "Guys with Kids," but the show was canceled after only two seasons. In 214, Bledsoe reprised her role as Vanessa Huxtable in an episode of the TV series "Instant Mom." She appeared in the drama musical "Jingle Belle" in 2018, and in the first season of the TV series "Family Reunion" the following year.
Awards and Nominations
Bledsoe won the Kids Choice Award for Favorite Actress in the United States in 1988 for her outstanding performance in 'The Cosby Show. 'In general, she was nominated for a Young Artist Award in 1985 for best young supporting actress in a television comedy series, and she won it in 1989.
In 2006, she was nominated for a TV Land Award for Favorite singing siblings, which she won in 2011. She was also nominated for a Black Reel Award for Best Voice Performance in 2013.
Social Media
Talking about her social media presence, she is only active on Twitter.
She doesn't own any account on Instagram, Facebook, or any other media platforms.
Follow our page Glamour Path for more!
-->