Meet News Anchor Jason Carr's Wife, Taryn Asher, All the Details Here
Published Fri Jan 20 2023 By sush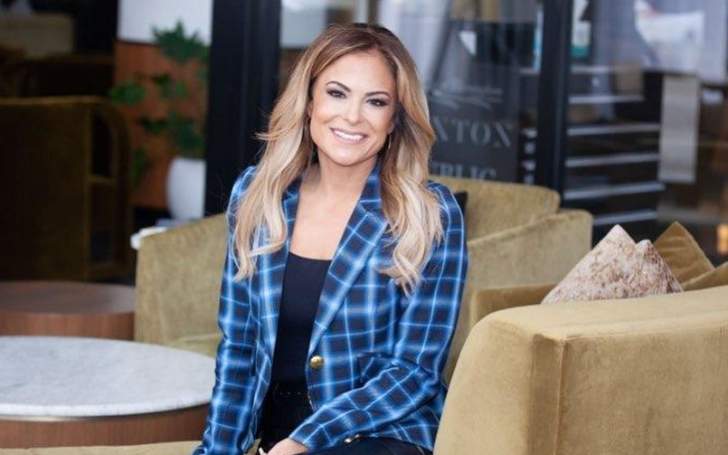 Taryn Asher is an American journalist who is the evening anchor at Fox 2 Detroit with Roop Raaj. She is also known as the wife of the well-known WDIV-TV's Live In The D host Jason Carr. She is also the co-host of The Edge on weekdays, with the anchor Huel Perkins at 11 pm.
Asher replaced Monica Gayle with her co-host Raj, replacing Huel Perkings, back in December 2022. And now they co-host the evening news at 5 pm, 6 pm, 10 pm, and 11 pm news with Roop Raaj. And now, she has become the top anchor of Fox 2 news along with her co-host Roop Raaj.
Moreover, she is an Emmy-winning news anchor who has won 6 Emmy Awards throughout her career. Along with that, she has also won multiple awards from the Michigan Association of Broadcasters and Associated Press, including Best News Anchor. So let's know a little more about her life.
Net Worth Of Asher
Asher has been in the Journalism industry for over two decades now. Through all these years, she has proved to be a deserving and worthy reporter and paved her path to prominence and success. So, it's apparent that she has also earned a fortune with her ever-growing career.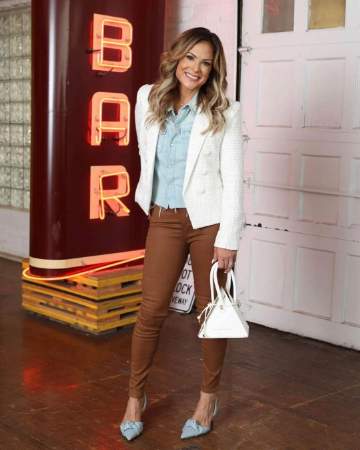 The net worth of the Fox 2 Detroit news reporter, Taryn Asher, is estimated to be over $1 million. Moreover, she earned this fortune with her sole career in journalism. She reportedly makes around $75,000 to $90,000 annually as the host of Fox 2 Detroit.
Moreover, Asher's husband, Jason Carr, is a former WDIV-TV host with an estimated over $4 million net worth. So, she has no difficulties living a lavish lifestyle with her and her husband's riches. However, instead of a trendy life, she pursues a simple lifestyle.
Early Life And Education
The Fox 2 Detroit reporter, Asher, is an American who was born in Fenton, Michigan, on June 14, 1975. She was born to her parents, Joe Asher and Antoinette Gallo. Also, she is of mixed ethnicity, being half-Syrian and half-Italian.
Moreover, Asher grew up in a Christian household of five, with her two sisters, Amber Asher and Monique Asher. She also grew up with her admiration for journalism since her early days. Moreover, when she was a child, she was interested in dance, so she also took dance classes from Susan Carter, Lorraine Peltone & Susan Arrand.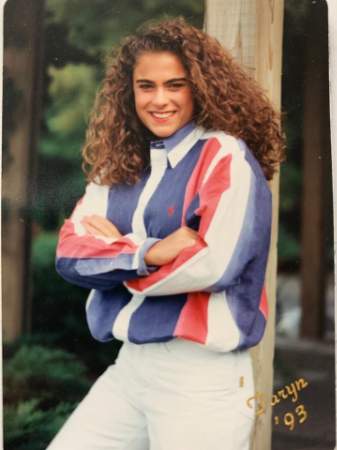 According to sources, Asher went to St. John Catholic Elementary School in her hometown, Fenton, for her primary studies. Then she joined Powers Catholic High School and graduated in 1993. Then she joined Michigan State University. And she graduated with a major in Journalism and Political Science in 1997.
Jason Carr and Taryn Asher Married in 2007
As aforementioned, the Fox 2 Detroit anchor, Taryn Asher, is married to the former WDIV-TV journalist, Jason Carr. The couple got married on October 27, 2007, the same year Asher joined Fox 2 Detroit news. They are reported to have gotten married after being together for a few years.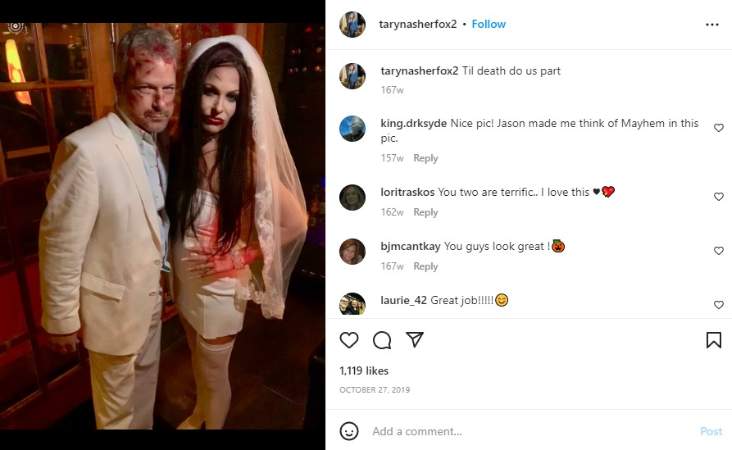 However, Asher has yet to reveal when they fell in love and how their love relationship started. Though the couple's relationship timeline is not disclosed, they are still going headstrong in their marriage even 15 years later. And they have also become parents to a lovely daughter and lead a happy married life.
How Did Taryn Asher Meet Jason Carr?
Since Asher and Carr both are in the Journalism field, it's obvious that they met after as fellow reporters. Asher first met Carr in 2000 when they worked at ABC 12 in Flint. At that time, they were in the anchor team as co-hosts of the Sunday morning show. And that was the beginning of the story of Asher and Carr.
As the co-hosts, the bond between Asher and Carr began to grow deeper. At some point, they were also rumored to be having an affair. However, in an interview with Seen Magazine, Asher revealed that the rumors flew before they started their relationship. She said:
"We can actually thank our beloved former news director Jim Bleicher at ABC 12 in Flint, who put us together as the Sunday morning anchor team, We had instant chemistry. In fact, many people thought we were a couple before it even happened."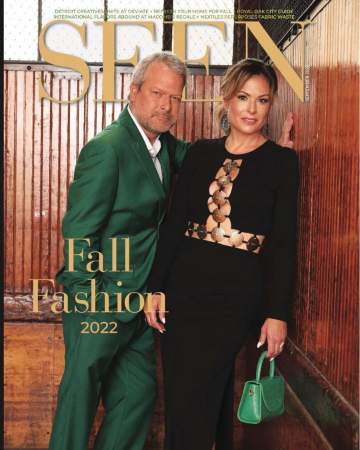 Asher revealed that now a couple, co-workers had nothing more than a professional relationship as co-workers working in the same station. Moreover, both personalities were focused on their individual careers, so they headed different ways and started working for rival networks.
Let's Meet Asher And Carr's Daughter
If you didn't know, the hot journalist couple, Taryn Asher and Jason Carr are parents. They have an adorable daughter named Gianna Carr, also known as Gia Carr.
After four years of marriage, Asher and Carr welcomed their only daughter, Gia, on February 6, 2011. And now they are a happy family of three.
After the birth of their daughter, the Carr couple now resides in Bloomfield Hills, Oakland County, Michigan, with their daughter, Gia. The family also owns a chihuahua named "Charlie Tickles" & a Labrador retriever named Violet.
Asher's Two Decades' Career Of Journalism
Though surprising, the amazing Fox 2 Detroit reporter, Asher, has already been in the journalism industry for over 27 years. She started her career in the journalism industry while she was in her junior year of college. She started off as a reporter for the WLNS news back in 1996.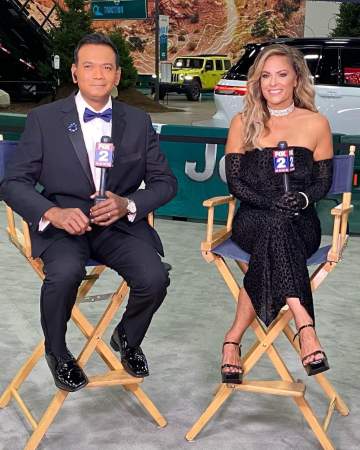 After Asher got her career start in reporting and anchoring, she left the WLNS news after four years in 2000. And then, she joined as the anchor for WJRT-TV ABC 12 news station the same year. She gained prominence as a reporter after serving as the anchor of the television station for seven years.
Then, Asher left WJRT-TV and joined Fox 2 Detroit news in September 2007.
Asher's Pericarditis History
In 2017, Asher suffered from pericarditis (inflammation of tissues around the heart) while on vacation. On one of her vacation days in the north, she got sick. However, assuming she had just got food poisoning, she continued with her normal schedule without any health checkups.
Then on the next day, Asher woke up sick with a fever. Only then she decided to get her health checked. And as soon as she consulted her doctor, she was sent to ER. Then after a thorough medical checkup, it was found that her cyst was ruptured and bleeding internally. Moreover, the bleeding was so severe that she had 2 liters of blood on her abdomen.
After that, Asher got blood transfusions twice and underwent emergency surgery. After she was discharged from the hospital, she noticed swelling on her arm, then she immediately rushed back to the ER, fearing she had a blood clot. And it was confirmed that she had a blood clot. Then after more testing, it was found that she had pericarditis. But now that it's treated, she is totally well and healthy.
Taryn Asher's Husband Is Fired From WDIV-TV
Asher's husband, Carr, the famous anchor and host of WDIV-TV, was fired from the television station. He was dismissed from the television station after his Jason Carr Live morning program on December 6 ended.
According to sources, Carr was fired from the station after he didn't maintain his professionalism and yelled at his co-workers during the Jason Carr Live morning program. After he showed his frustration on the on-airing show, the management team took him off the air.
However, when the host was back on the show, he started criticizing the show's management for taking him off the air. And then, he was not seen on the show after that day for his usual routines. And then it was announced that he got terminated from the show.
The host hadn't been on air since December 6. Moreover, his bio was also removed from the staff page of Local 4 and his face was also cut from the intro of his show, Live In The D. So, he was rumored to be terminated from his job at Local 4 before the actual announcement came. Then, the news came soon that he was indeed fired from his job.
Asher's Social Media Handles
As a reporter, Asher is active on all sorts of social media. She shares all her reports and important issues with her followers on her social media.
On Instagram, Asher is available under @tarynasherfox2. She has quite a presence with over 22.1k followers. Similarly, she is also on Twitter as @TarynAsherFox2 and has over 23.4k followers. Moreover, her official Facebook page has over 48k followers.
Follow Glamour Path for more interesting articles on celebrities' biographies, riches, and relationships.
-->