Tanner Fox and Taylor Alesia Relationship
Published Sun Jan 08 2023 By sush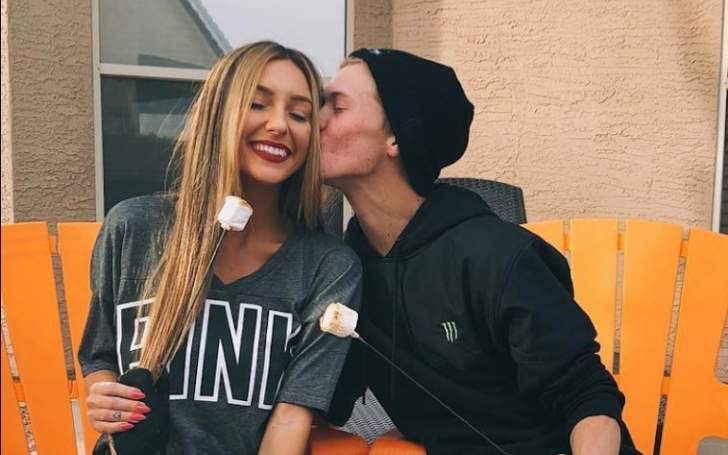 Do you remember how Tanner Fox and Taylor Alesia were one of the hottest couples back in 2017? The two internet personalities shook the internet with the news of their dating. Not long after the couple started dating, they were taken as the ultimate couple goals by the viewers.
While the couple was quite hot and famous, they eventually ended up breaking up. And unlike the expectations their fans had of them, their relationship lasted for only a short while. So they pretty much upset their fans from the separation.
Now, even after years of having broken up, they are still remembered by some of the netizens and fans. So, let's know more about what happened in the relationship between two famous internet personalities.
Started Dating In 2017
The internet couple, Tanner and Taylor, began dating back in the summer of 2017. Since Tanner was a much more prominent personality with an enormous fanbase, he took it to announce that he was dating Taylor.
On April 3, 2017, Tanner introduced his girlfriend with a video titled "My Girlfriend's First Time! (Meet My Girlfriend). They were also perceived well by their respective fandoms and received many good wishes. After making their relationship public, they started making many other couple videos.
Tanner Made The First Move And Slid Into Taylor's DM
Since Tanner and Taylor are both media figures, you must have already guessed they met through social media. Moreover, in one of their videos, the couple revealed that Tanner was the first to approach Taylor. They also jokingly said that he stalked her address and came to meet her.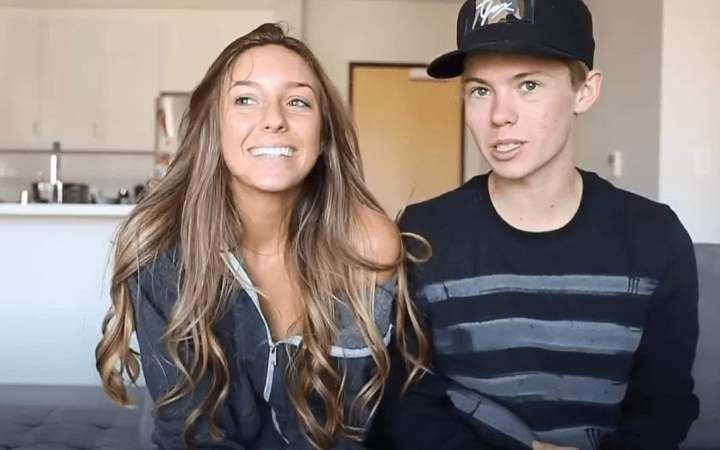 And the funny thing is that Taylor didn't reply to his DMs until much later. However, soon enough, she responded to the poor boy, and they started talking. They were comfortable with each other from the beginning and often hung around.
Also, know about Jack and Gab's relationship.
Taylor Was Tanner's First Girlfriend
You must have already known that Tayor Alesia was Tanner Fox's first girlfriend, right? Moreover, he also referred to Tayor as his first love in his breakup video in 2018. While on the other hand, Taylor had already been in a dating scandal with another internet star, Taylor Caniff, before she got together with Tanner.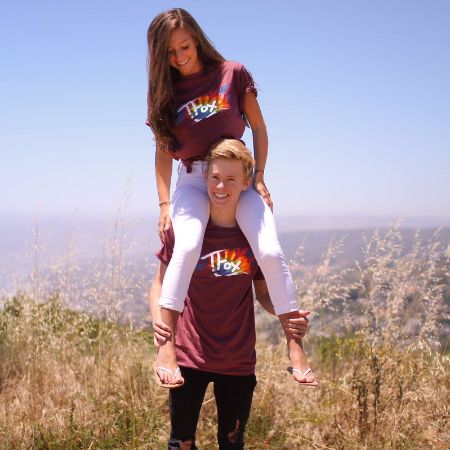 While Tanner and Taylor were in a relationship, they had a pretty good relationship. Like any average couple, they had arguments over small things and never had an actual fight that would scrape their relationship. Moreover, their nickname for each other was "poops." Unlike most couples who choose a funny nickname for each other, they chose a rather funny one.
Tanner And Taylor Had A Clean Breakup
In late 2017, rumors of Tanner and Taylor breaking up surfaced on the internet. Though the couple never broke up, the fans were adamant about the breakup. Fans commented that there were signs of their relationship breaking apart solely through their videos and social media.
And just a few months later, the news of Tanner and Taylor breaking up came. Tanner officially announced the breakup on May 8, 2018, with a video on YouTube. Since the news of them breaking up had been around for quite a while, the fans weren't surprised or shocked though they were disappointed.
In the video, Tanner stated that their breakup was their mutual decision and that it was real, not a publicity stunt or prank. He added that they had planned to do it together; however, Taylor had something else and decided it was best for him to do it on his own.
Tanner also revealed that there was no bad blood and nothing of the worse situation happened. Also, he and Taylor were back on good terms and back to being friends again. He also wished the best for her.
Taylor Got A Huge Backlash From Tanner's Fans
Like any celebrity couple's separation, fans split up for Tanner and Taylor after the news broke out that they broke up. Moreover, the crowd was not split in half; most of them were on Tanner's side since they had been his fan for a long time. And thus, Taylor was heavily criticized by the mass followers of Tanner.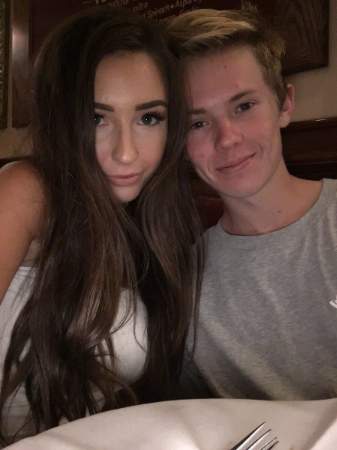 Mass of the couple's audience started turning against Taylor and calling her a gold digger after the breakup. Taylor spoke about this in one of her videos and said that the reason was that Tanner called her a "Thot" in his Ride Around music video. Now that video has been removed from her youtube channel but it was later uploaded again by @dramaalert on Instagram.
If you don't want to miss out on celebrity relationships, visit our site Glamour Path.
-->