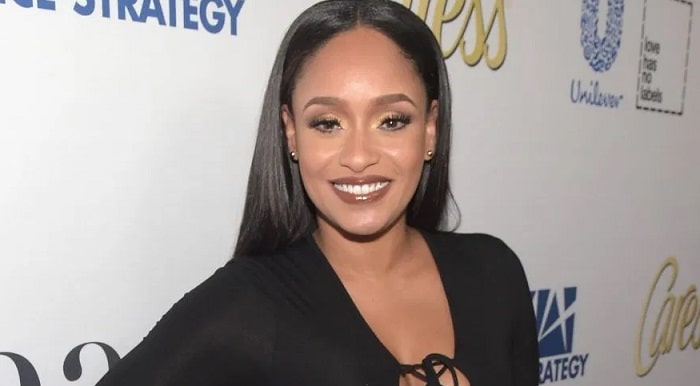 Tahiry Jose is a famous American actress known for playing both movies and reality shows. She is mostly recognized as the star of the VH1 show 'Love & Hip Hop: New York (LHHNY)'.
Jose was born on the 5th of May, 1979 in Harlem, New York of the United States. Here are some facts about her:
What's Her Fortune?
The reality television star holds an amazing net worth of $200,000. She has been able to amass such a wonderful fortune from her successful career as an actress and fashion model.
Many Relationships With Big Stars
Jose has been in relationships with a total of seven men till date. She dated rapper Fabolous back in 2000 but that didn't go well and they broke a year later. Furthermore, she dated Joe Budden for seven years from 2005 to 2012 with several breakups and patch-ups.
In between that relationship, she also dated singer Trey Songz in 2009.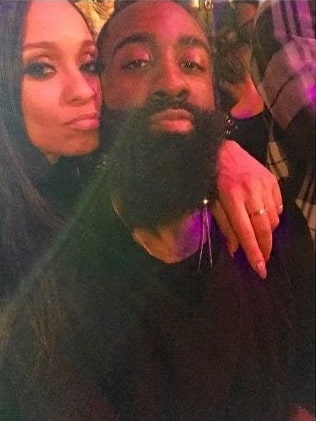 After that, the LHHNY star dated two professional basketball players from NBA; J.R. Smith in 2012 and James Harden from 2013 to 2014. She also dated American football star LeSean McCoy in 2014 for a short while. Her last known relationship was with rapper ASAP Rocky which lasted from 2014 to 2017.
Said No to Joe Budden's Marriage Proposal
Back in 2014, Tahiry Jose rejected Joe Budden's marriage proposal when he asked her to marry him. The actress later ended up rejecting him. It is because that she allegedly used to find out foundations on her pillow cases which of course wasn't hers. She also added that one day Joe would behave nice and exactly opposite the other day. Therefore, she said no to the marriage proposal of the American broadcaster because she no longer trusted him.
Owner of '718 Hoboken Nail & Beauty Spa' of New Jersey
The 40 years old model owns a spa and hairdresser in Hoboken, New Jersey which she has named 'Hoboken Nail & Beauty Spa'. Her spa offers skin, nail, and hair care services at affordable pricing. She has been running the business without any problem on her own.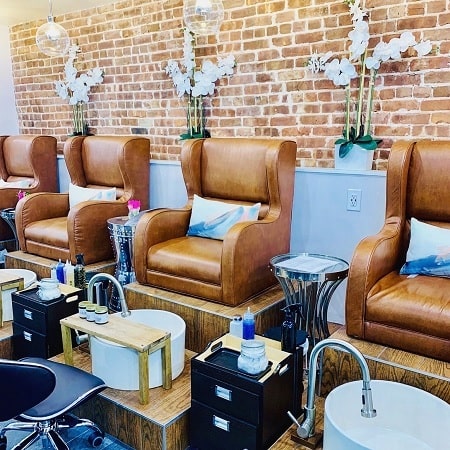 Holds a Criminal Justice Degree
Did you know that the sexy actress Tahiry Jose is actually a graduate of the John Jay College of Criminal Justice, New York. She completed her internship for the New York Police Department. But most of the students of the college were stuck in the World Trade Center at that time because of the 9/11 terrorist incident that took place on September 11, 2001. This made her change her mind of pursuing the career.
Has a Website
Tahiry has a website 'www.tahiryonline.com' of her own where she gives advice regarding relationships and love to her fellow fans. The channel is totally dedicated to her fans so that they could interact with her. She also talks about fitness, self care and beauty measures. She even helps her fans with the workout routine that she follows to stay healthy and excellent.
Fitness Freak
If you are an actress, you'll have to make sure that you have a camera ready body every time. Similar is the case with the multi-talented internet sensation. She has to ensure that her body is perfect in every manner.
For this, she often hits gym and even does exercises and workouts at her home too. She also mostly uploads videos of her exercising and pushing herself to limits so that she can sweat and gain positive results. All the work she puts in can easily be seen looking at her gorgeous and sexy body.
Social Media Accounts
The beautiful socialite is quite active on social platforms such as Instagram and Twitter. She is present on Instagram by the name @therealtahiry and @TheRealTahiry on Twitter. She has gained 2 million followers on Instagram whereas 484.9k followers on Twitter as well. She loves uploading posts and interacting with her fans and well-wishers.
Parents & Siblings
Tahiry was born in Harlem to parents; father Victor Jose and mother Lizy Jose. She has two sisters from her parents which include Ginny Jose and Lexie Jose.
Physical Description
Joe Budden's ex-girlfriend Jose stands at a height of 5 feet 3 inches (1.60 m) with a weight of 143 pounds (65 kg). She has a body measurement of 34-24-34 with a pair of black eyes with long black hair.
Check out Glamour Path for more interesting facts about 'Love & Hip Hop' celebrities.
-->