Get to Know Susan Sontag - Late American Writer and Philosopher
Published Wed Jul 07 2021 By Aashika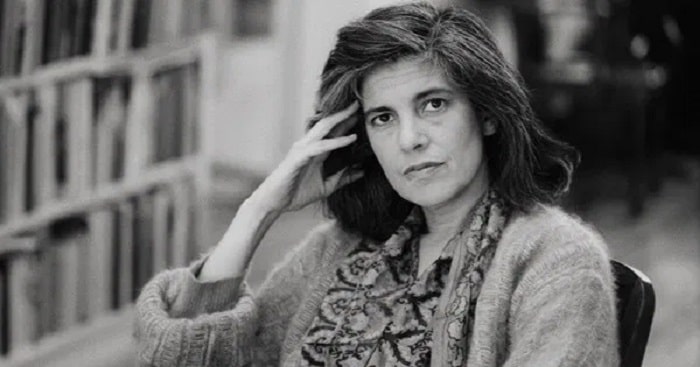 Susan Sontag was a writer and filmmaker who has worked in "Against Interpretation", "The Volcano Lover", "Illness as Metaphor", and so on. Besides it, she is also a philosopher, teacher, and political activist.
On 16th January 1933, she was born Susan Rosenblatt in New York City, United States. She was the daughter of Mildred and Jack Rosenblatt. Her schooling was completed at North Hollywood High School and later enrolled at the University of California but transferred to the University of Chicago.
Let's know more things about her, read the below paragraphs.
What's Her Net Worth?
Susan Sontag had an estimated net worth of $3 million which she earned through her career as a writer and filmmaker. She also generated some income as a philosopher, teacher, and political activist. Her works are "The Benefactor", "Death Kit", "A Parsifal", "Alice in Bed", "Lady from the Sea", and many more.
The writer had written some essays such as "Under the Sign of Saturn", "Regarding the Pain of Others", "Where the Stress Falls", and so on. She has won awards "National Book Award", "George Polk Award", and more.
Why She Changed Her Last Name?
First, her surname was "Rosenblatt" but later changed it to "Sontag". When she was five years old, her father died due to tuberculosis. Then her mother got married to U.S. Army Captain Nathan Sontag in 1946 after seven years of losing Mr. Rosenblatt. She kept her last name of her stepfather but he did not adopt Susan and her sister as his family member.
Married Life
Susan Sontag was married to Philip Rieff, who was a social instructor at the University of Chicago. At the marriage, her age was just 17 years. The couple at the University from where their love life began. They have worked together in the study "Freud: The Mind of the Moralist" in 1959.
The couple filed the divorce before in 1958 but officially got separated in 1959. Their marriage lasted for eight years during that they welcomed a son whose custody was given to his mother.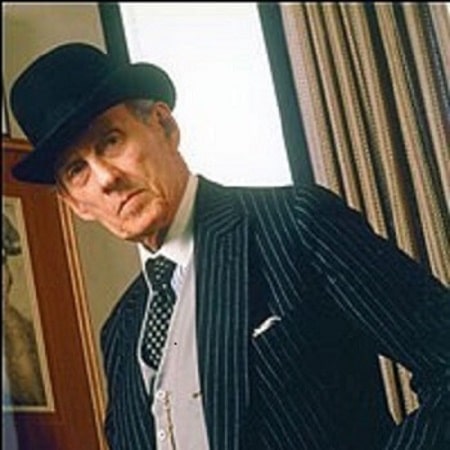 Love Affair After Divorce
Sontang dated Harriet Sohmers Zwerling, a writer and model. They met for the first time at U.C. Berkeley in 1959. Their relationship only lasted for a year. Then, got involved with Maria Irene Fornes with whom she was for a short period.
Likewise, she had dated Carlotta Del, Eva Kollisch, Jasper Johns, Paul Thek, Nicole Stephane, Lucinda Childs, Joseph Brodsky, and many other. The writer was in a relationship with photographer Annie Leibovitz from the 1980s to her last breath.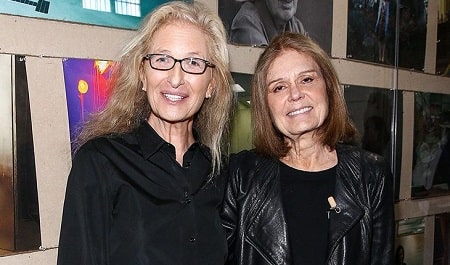 Mama of One
The philosopher is the mother of David Rieff, who is a non-fiction writer and policy analyst. She gave birth to him on 28th September 1952, in Boston, Massachusetts. Her son also followed her footstep and made a career in writing.
His books have focused on issues of immigration, international conflict, and humanitarianism. The books are "A Bed For The Night: humanitarianism In Crisis", "Swimming in a Sea of Death", "Slaughterhouse", and so on.
Sexual Orientation
The filmmaker Sontang was a bisexual. She openly told in an interview in "The Guardian" in 2000. She has been in love seven times in her life. "No hang on", 'Actually, it's nine, where five is a woman and four is the man.
At age of 15, she wrote in her diary "I feel I have lesbian tendencies". When Sontag was 16, she had a sexual encounter with a woman. She wrote "Perhaps I was drunk, after all, because it was so beautiful when H (Harriet Sohmers Zwerling) began making love to me… It had been 4:00 before we had gotten to bed… I became fully conscious that I desired her, she knew it too".
Cause of Death
On 28th December 2004, Susan Sontag died from complications of myelodysplastic syndrome. It is a group of disorders caused by blood cells that are poorly formed or don't work properly. She was battling the disease for a long period but couldn't battle. Her body was buried in Paris at Cimetiere du Montparnasse.
Visit Glamour Path for more information about celebrities.
-->