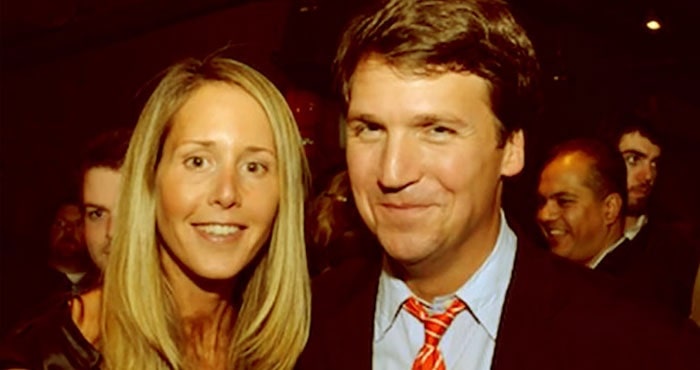 Susan Andrews came into the limelight as the wife of Tucker Carlson. Her husband is a well-known television personality who has been working as a tv host and political commentator.
Furthermore, in 1969 she was born in the United States. Her father is Reverend George E. Andrews II who was the headmaster of St George's School whereas her mother's details are under the curtain.
Let's know unknown and interesting facts about her.
Wife of Tucker Carlson
Susan Andrew and Tucker Carlson met at a Rhode Island boarding school, St. George's School. They were classmates and became best friends which later turned into love. After completing their schooling, Mr.Carlson joined Trinity College for further study. The two had a long-distance relationship, before six months of graduating from college, he went to asked Susan's father for the hand of his daughter.
Then on 10th August 1991, the lovebird walked down into the aisle which was arranged in the school chapel. Since then the couple is enjoying their married which is now three decades.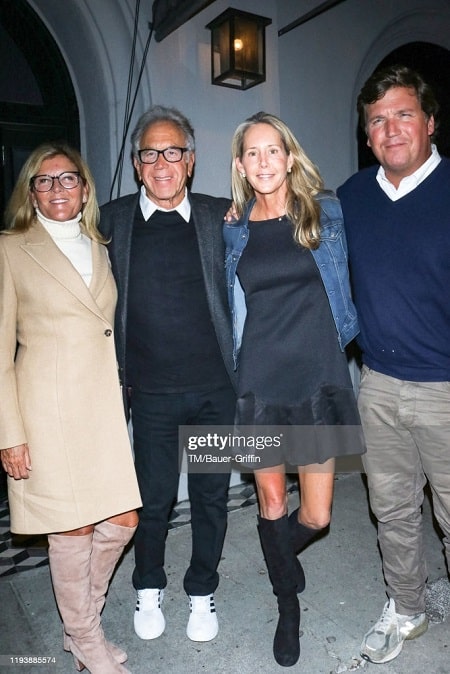 Has Four Children
Susan is the mother of four young children with her husband. In 1995, she gave birth to their first child, Lillie Carlson. Then welcomed Buckley Carlson in 1997, Hopie Carlson in 1999, and Dorothy Carlson in 2002. The family of five were residing in Washington, D.C., now is in Florida and enjoying their life.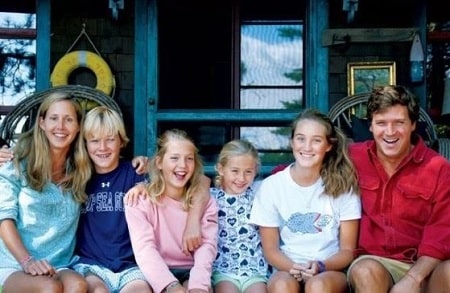 Supportive Life Partner
Andrew is one of the wives who has supported her spouse in the bad times. In the 2000s, a woman Kimberly Carter filed a case against Tucker Carlson of sexual assault. At that time, it was the headline of the media that was making his both professional and personal about the end.
But Susan stood by him. In the end, Carter admitted that she had a mental illness that made her do all these things. After all this, Carlson went into depression but Susan remained with him, she and all her family are by his side until he got back on his feet.
Live in Lavish Lifestyle
Being a wife of a successful television presenter, without any doubt we can say that she has been living a luxurious lifestyle.
In 2017, Andrews and her husband bought a mansion in Washington, D.C for which paid $3.895 million. It was designed by Jim Gibson which is covered by 7,400 square-foot. The house is consists of 5 bedrooms, 6.5 bathrooms, and so on. On 2nd June 2020, they kept for the sale at the amount of $3.95 million. Recently, they shifted to a Florida house which is 3,000 square feet in area.
Faced Break-in When She Was Alone
In 2018, when Susan Andrew was alone at the house in Washington, D.C there was an attempted break-in. Then she locked herself in the pantry from where she called "911" for help.
The police came as well as Carlson but the robber had already run away. Later also the host talked about the incident and told them that he has got threaten message to leave the neighborhood.
Visit Glamour Path for more information about celebrities.
-->