Get to Know Sulayman Chappelle - Dave Chappelle's Son With Wife Elaine Chappelle
Published Mon Jan 20 2020 By DGM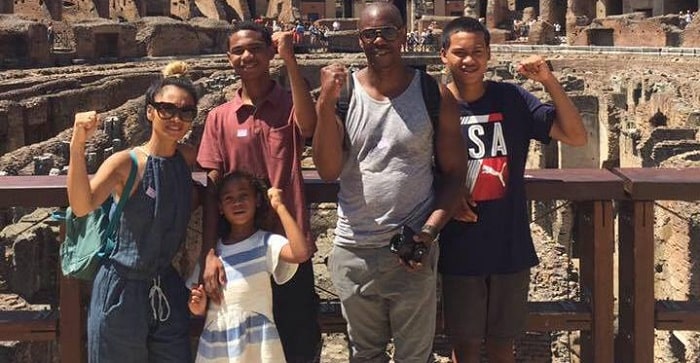 Sulayman Chappelle is a celebrity child and the son of the famous American stand-up comedian and actor, Dave Chappelle and his wife, Elaine Chappelle. He was born in 2001 and is the eldest child among Dave's three children.
The name 'Sulayman' which is also often spelled as Sulaiman is a boy's name according to Arabic origin. It is an Arabic synonym for the English name 'Solomon' and means 'peace'. Here are some facts about him:
Parents' Relationship
Sulayman's parents are together for more than two decades as they began their relationship back in the late 90s. They took their relationship slowly but perfectly as they got engaged a couple of years after they started dating. They walked down the aisle back in 2001 and Dave still had his marital life hidden from the world.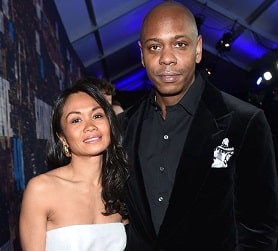 As fans were curious about whether Chappelle was married or not, he had to let the world know about his wife. The interracial couple of a black American man and a Filipino woman have been living a very happily married life with three children from their marriage. Despite the racial differences, the two love each other very much and are loyal to their marriage.
How Much Are Parents Worth?
Sulayman's father Dave is a very renown personality who has made a lot of fame and money in the industry. He has an amazing net worth of $50 million from his successful career as an actor, producer, and stand-up comedian. He happened to accumulate such a massive fortune from the multi million deals with television channels. He is also said to have received $60 million from Netflix back in 2016.
While Dave is a very rich celebrity who earns millions of dollars, his wife Elaine doesn't have a career on the moment as she has dedicated her full time to her family and children.
Younger Siblings
As we mentioned earlier, Sulayman is the firstborn of his parents and has two younger siblings from them. His younger siblings includes of a brother named Ibrahim Chappelle and sister named Sonal Chappelle. Ibrahim is his middle sibling whereas Sonal is the youngest one who has her elder brothers and parents wrapped around her fingers. The three siblings like each other's company and are often together playing and enjoying moments.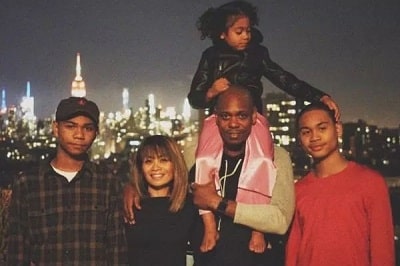 Is Into Boxing
Dave's eldest child is into boxing and has been learning the sport for almost five years now. He began learning boxing at Pacquiao's Boxing Gym since 2015. As his dad is very good friends with trainer Freddie Roach, it must have been easy for him to get into the gym. Back then when Sulayman was just beginning to learn boxing, his father was very proud of him and said that he would become pro very soon. And as it has already been years, he probably has become a vicious fighter.
Hasn't Received Much Media Exposure
Sulayman along with his younger brother Ibrahim hasn't received media exposure at all. Though the two sons of the comedian are sometimes seen with him and his wife in the public, they haven't received much media exposure. But his cute younger sister has received media exposure a lot of time as she makes appearances with her father at events and premieres. Sonal even appeared in the 'Saturday Night Live' with her father and the 2018 movie 'A Star is Born'.
No Social Media Presence
Unlike his father who is active on social sites, Sulayman Chappelle isn't on social media platforms. He doesn't have accounts on Instagram, Facebook, or Twitter maybe because he is focusing on his studies and boxing more than spending time over the internet.
Visit Glamour Path if you want to see more of the latest and updated information regarding other celebrity babies.
-->