Facts About Storm Reid – Parents, Brother, Net Worth and Pictures
Published Tue Jun 25 2019 By Samana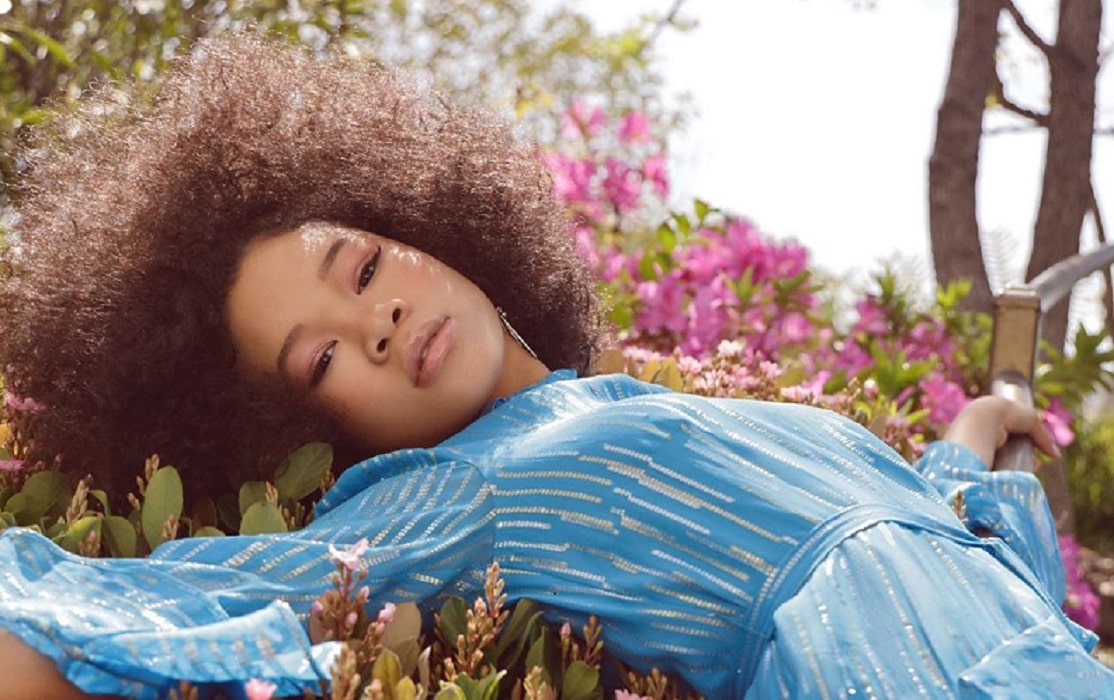 If you've watched Disney's "A Wrinkle in Time", you certainly would have thought about Meg Murry, the little gifted girl. Also ever wondered who Zendaya's sister in "Euphoria" is? She is Storm Reid and she already has taken her Hollywood career by storm.
Here are 10 facts about the young and talented actress, Storm!
1. Storm is a Part of the Academy Award Winning Movie
Yes, you saw it right. The afro headed young actress was a part of the cast of "12 years a slave", which won an Academy Award. Along with this she has been a part of many other Television series, movies and series like, A Wrinkle in Time, The Thundermans, Adam DeVine's House Party, The Spirit Game, NCIS: Los Angeles, Euphoria, Chicago P.D, Sleight, and When They See Us.
2. A short on the Reid family
Storm grew up in a good family environment with her mommy Robyn Simpson, her daddy Rodney Reid and her siblings, Iman Reid, Paris Reid and Josh Reid. She is the youngest among her 3 siblings.
Robyn Simpson is a film producer herself and Rodney Reid is a life coach and a personal trainer. Storm's future aim is to be a filmmaker and will surely get into the production with her procer mommy.
3. Storm Reid's Net Worth
The 15 year old actress' Net Worth is estimated to be $1 million thanks to her successful career as a child actress. Storm has starred and made herself a part of many successful movies and television series.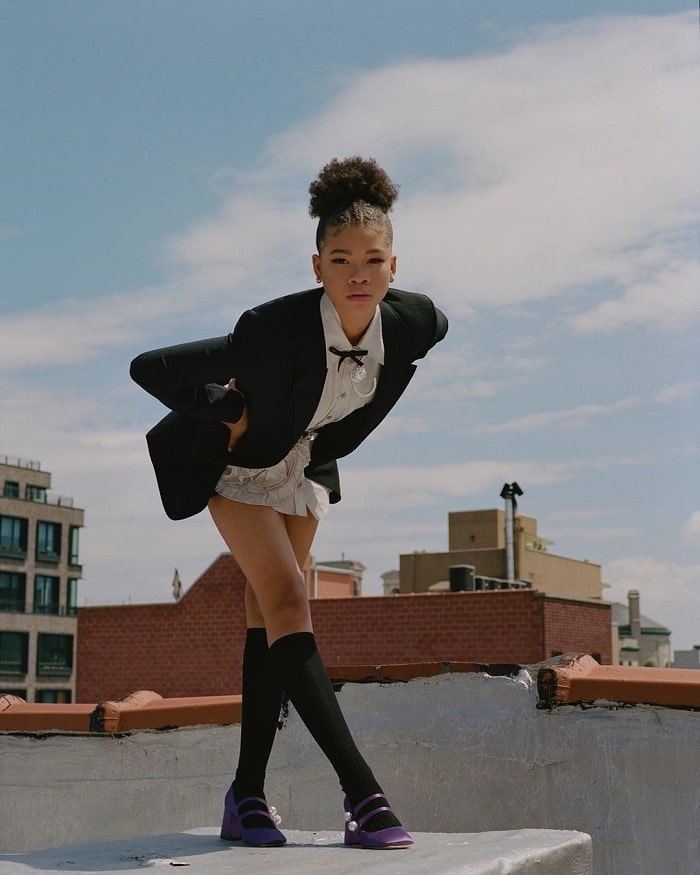 A Wrinkle in Time made the total of $132.7 million worldwide while 12 Years a Slave made the total of $187.7 million worldwide. Reid also dresses herself in very expensive, fashionable clothes and accessories and also calls herself a fashionista.
4. Storm's Firsts
In an interview with Teen Vogue, Storm Reid along with her A Wrinkle in Time co-star Rowan Blanchard talks about their firsts which includes, First Audition Moment, First Mentor, First Inspiration, Meeting Oprah for the First Time, First Impression on Ava Duvernay, First App checked in the A.M, First Book they Loved and other many firsts.
5. Storm's Best Brother
Storm has dedicated an Instagram post to her brother who just got graduated. She credits Josh for being the best brother in the land of all brother.
Storm also wished her big brother a happy birthday with a sweet caption on her Instagram post.
6. Storm Has Worked With All Of Our Hollywood Favorites
Storm is literally living all of our childhood dreams including hers by working with the top Hollywood actors and actresses like Zendaya, Brad Pitt, Oprah, Reese Witherspoon,Jacob Latimore, Mindy Kaling, Zach Galifianakis, Paul Giamatti, Chiwetel Ejiofor and Michael Fassbender and Chris Pine.
Also getting praises from her directors and her co-workers, Storm is going to bring a bigger Storm in Hollywood.
7. Yara Shahidi's Brother Promposed Her!!!
The famous The Sun is Also a Star actress, Yara Shahidi should just about add a Successful Surprise Consultant on her resume because her brother, Sayeed Shahidi, after the many consultations with his big sister on facetime, asked Storm to prom in THE most cutest way.
The banner itself is very sweet and cute and we are all glad Sayeed found his storm in LA.
8. Storm is a Part Of The Blue For Sudan Movement
The world is up together for the Sudan Crisis where so many protesters and other innocent people were being killed and the news coverage was null. The internet lock down and the helplessness of the Sudanese people brought this movement to life and Storm Reid is a part of this blue Instagram display picture movement along with other celebrities like Demi Lovato.

9. Storm Reid is a Zendaya Fan Girl Like All of Us
In a video posted by Reid on her Instagram, the little Storm is seen gushing about her now co star Zendaya when she was young. If that isn't all of us.
Storm is a big Zendaya fan and feels is the luckiest to be working with her.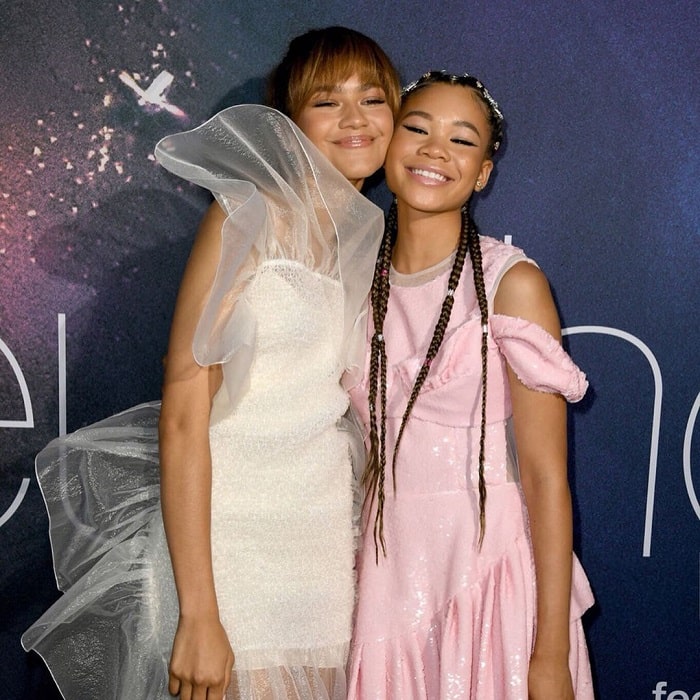 10. Storm is Home schooled
Storm has been seen on the camera screens since she was a young child aged 3. She used to study in Chesnut Elementary School located in Dunwoody, Georgia until she was in the second grade.
She now lives in L.A and is home schooled because of her hectic schedules which includes a lot of film shootings.
Glamour Path for more Celebrity News.
-->