Know All About Stitches Rapper - Bio and Other Facts Including His Tattoos
Published Tue Feb 08 2022 By ervin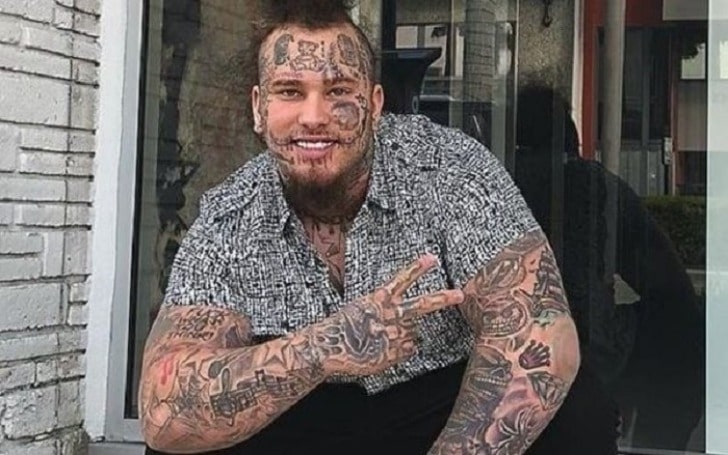 Phillip Nickolas Katsabanis is an outstanding American rapper widely known by his career name Stitches. Before building his career with his current stage "Stitches" he named himself "Lil Phil".
Stitches rapper was born on 17 June 1995, in Miami, Florida United States. He also produced the popular song "Brick In Yo Face," which helped launch his career.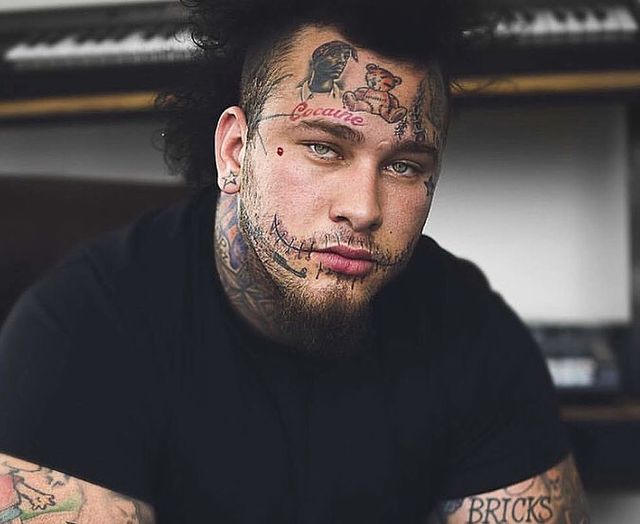 Early Life And Family
Stitches rapper was born and raised in Miami. He has suffered a lot in his youth age, as his parents were divorced when he was just one year old, and has two siblings Alex Jr and Dimitri. He hasn't revealed his parents' names yet.
When he was young, he went to G. Holmes Braddock High School, and later on, he was expelled due to his short temper and punching in the principal's face. Since then he was arrested many times for illegal activities and was on his own feet.
After standing on his own feet, Stitches rapper left his hometown and moved to South Beach. He started selling drugs and weapons after he was out of money. In 2012 he started taking his rapper career seriously.
Phillip Nickolas Katsabanis's Career
In 2014, after dropping the solo debut song "Brick in Yo Face". The song attracted a lot of musicians and he started gaining fame. The song has more than 32 million views on YouTube.
The next year, he released his two mixtapes "Brick Bible" and "Supply and Demand" and then a short period of time, he dropped his debut album named "For Drug Dealers Only".
In 2017, he released his project songs which were "The Trap House", "I Need Rehab", and "Cocaine Holiday". The following year, he dropped his two new albums "Bipolar" and "Time For Murder".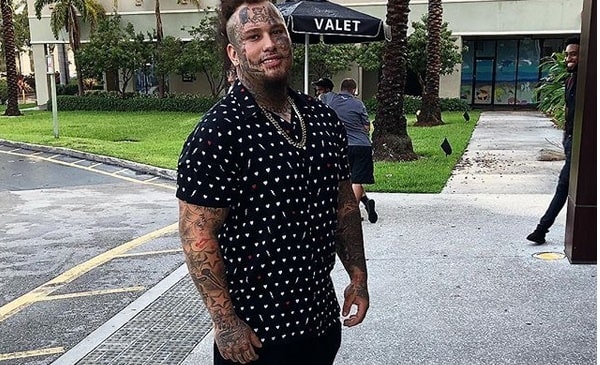 Rapper Stitches' Net Worth
Rapper Stitches' estimated net worth of $500,000. He earns money from different sources. Rapping and his illegal business makes him a handsome sum of money. He owns a Mansion and Cars but hasn't said any information about it. He has some expensive jewelry.
Tattoo
Stitches Rapper is well-known for his tattoos that cover his whole body and face. He was arrested several times as a child, and most of his tattoos are related to his life.
He had always wanted an AK-47 since he was a kid, so he decided to get one tattooed on his jawline. He has many more tattoos, including spiders, teddy bears, and others, but he has not revealed the meaning of the tattoos.
The Rapper's Relationship
In 2011, the rapper married Erica Duarte who was 11 years bigger than him at the age of 17. While marrying, Erica used to be a judicial assistant. The couple ended their relationship after 5 years of being together and since then he is out of contact with his divorced wife.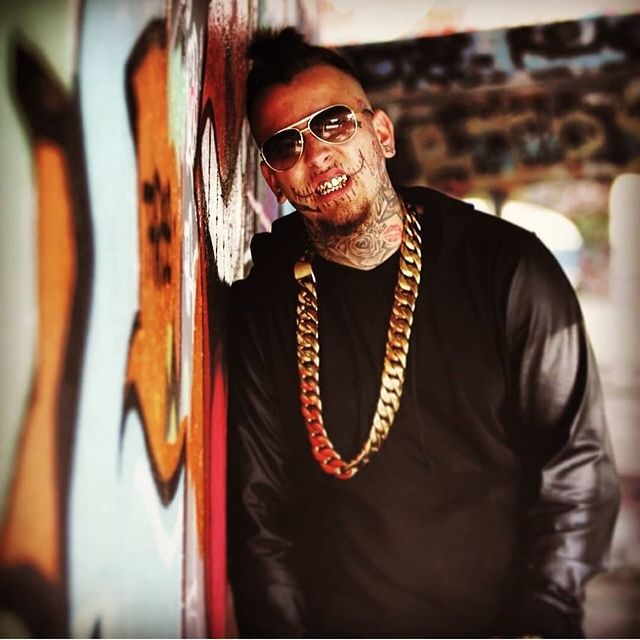 Phillip's Children
Phillip Nickolas Katsabanis and his wife have three children. The couple welcomed their first son, Rex, in 2013, and their second son, Rocco, the following year. Evelyn, the couple's first daughter, was born in 2015.
For more interesting content like this visit us at Glamour Path.
-->