Steve Rodriguez - Skateboarding Legend, Skateboard Designer & Influencer
Published Tue Apr 07 2020 By aisha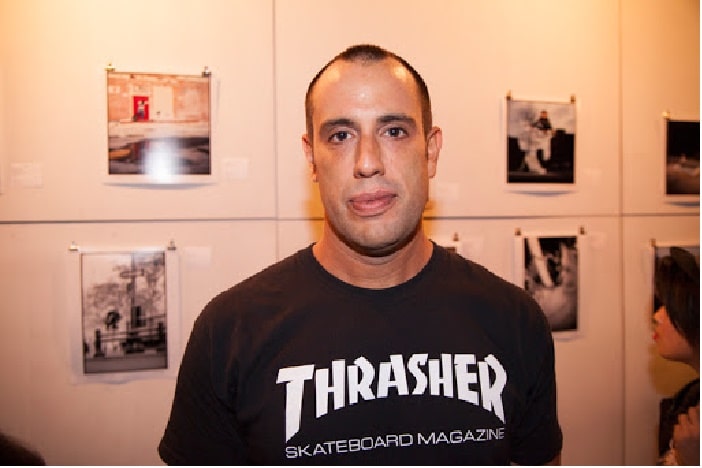 Steve Rodriguez is a goofy-footed American skateboarder, skatepark designer, and skate company owner. He was born in 1971, in Sayreville, New Jersey but now lives in New York.
Rodriguez along with the group of NYC skaters founded the 5Boro skateboards. Let's find more facts about Steve Rodriguez:
What Is His Net Worth?
Rodriguez has an estimated net worth of $300 thousand from earned as a skateboarder and an entrepreneur. He has accumulated his worth from his varied career as the owner of skate company, skatepark, creative services director, and community organizer.
Career As A Skateboarder
Rodriguez started his skateboarding career at the very young age of 13 in 1984, when skating was one of the biggest trends in America. Beside skating, Rodriguez used to help his mother who ran a store by delivering and running errands on his skateboard.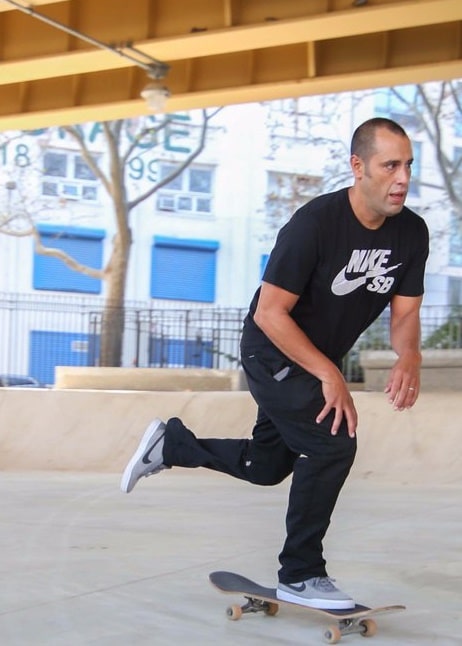 After skating several years, Rodriguez along with his group gained fame in 1996. Rodriguez is a skateboarding legend who started skating at the age of 13 and did pro-skating till he was 43 years old. Even now, Rodriguez is known for his skateboarding career and even after quitting pro-career, he is into designing skateboards.
5Boro Skateboards
After forming the group 5Boro skateboards in 1996, Rodriguez said they had upgraded their skills in the advance level as well as created a raw culture that was missing in New York.The name 5Boro is given by the five boroughs of New York which are The Bronx, Brooklyn, Manhattan, Queens, and Staten Island.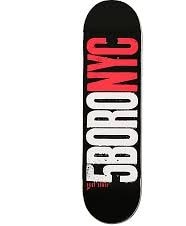 The famous 5Boro squad included Andy Henry, Neil Morgan, Pat Guidotti, Jim Young, JP Lotz, Alex Corporan, Dan Pensyl, Tato Feliciano, Ben Wall, and Jay Hammond. They also produced a co-branded board graphics collaborating with the Beastie Boys.
Blew His Knee While Skating
Rodriguez has had numerous freak accidents incurred while skating around New York City. He once blew out his knees and had to undergo some physical therapies. He took some time off the skateboarding scene and people even thought that he'd never return to skateboarding but, his determination and love for the sports and culture got him back into the New York skateboarding scene.
He also stated every skateboarder goes through the injuries and pain while skating but only a few passionate ones keep up to follow the passion.
Thinks NYC Is The Best Place To Skate
In an interview with "itsbongoboy", he was asked
You have probably been around the world skating, what place do you think is the best?
To which he smiled and replied:
Right here in New York City!
Rodriguez said NYC is literally the best place for skating and no place gives him the satisfaction he gets when he is rolling his board in his hometown, especially in summer.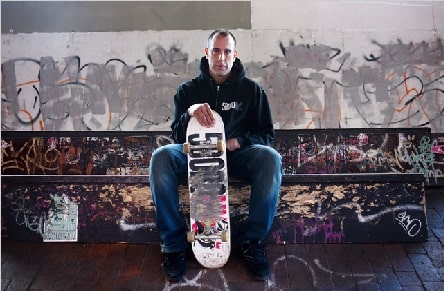 Skatepark Designer
Rodriguez is also a skatepark designer and has designed or co-designed various parks for skating. In 2000, Rodriguez and his group received a grant from the Tony Hawk Foundation to fix the LES Skatepark. After that, they renovated Golconda Skatepark, Sgt. William Dougherty Skate Park, and River Avenue Skate Park, one after another, to preserve skateboarding culture.
Visit Glamour Path for the latest Celebrity information.
-->