About Steve Lee – Bobby Lee's Brother Who is a Comedian and Actor
Published Sat Oct 03 2020 By pushpa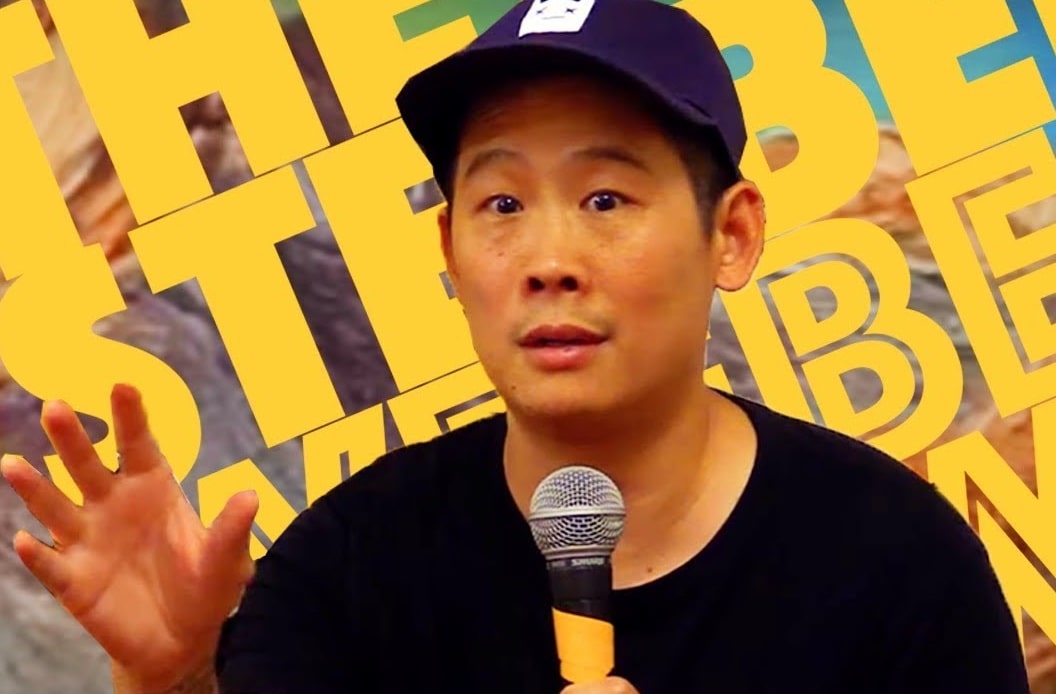 Steve Lee is a singer, songwriter, and YouTube Podcaster. He is the younger brother of Bobby Lee and they are stand-up comedian and an actor. Currently, he is the owner and host of the podcast of 'The Steebee Weebee' show.
He was born on August 25, 1974, in San Diego, California. He is known for the show 'Steebee Weebee'. Let's scroll more for interesting information about Steve Lee.
Early Life and Education
Lee grew up in Minnesota before his family moved to San Diego, California where he received his schooling. He had attended Poway High School in Poway, California. After that, he has been wrestled in high school and qualified twice for the state championships.
After his family came under the financial hardship they moved to Arizona, where Lee finished high school and then spent several years at Arizona State University.
Steve Lee Career Development
He started his career by working in the customer service industry. After that lee has appeared in the role with his brother Bobby lee on MAD TV.
Davide Chloes & Mangchi
Bobby and Steve had met undercover artist David Chloe who took him on his podcast DVDASA (Double Vag Double Anal Sensitive Artist) with co-host Asa Akira. Choe started a punk band Mangchi with Steve Lee as the frontman in 2014. Later on, Mangchi has traveled to America and performed in Steve Aoki's fashion show in 2017. Steve Aoki has cooperated with Mangchi releasing remixes of the group's songs.
The Steebee Weebee Show
By inspired his brother, Lee started a podcast called The Steebee Weebee Show. Usually, the format of the show was the musical intro and guest interview that for last an hour followed by a musical animation created by lee and later on collaboration with his girlfriend.
Steve Lee's Brother Bobby Lee
He was the son of Jeanie Lee and Robert Lee. Their parents have two sons the elder son name was Bobby Lee and the Younger son name was Steve Lee. Bobby Lee is an actor, comedian, and podcaster. He is mainly known for his podcast member on MADtv and his roles in the films 'Harold and Kumar Go to White Castle', 'Pineapple Express', and 'The Dictator'.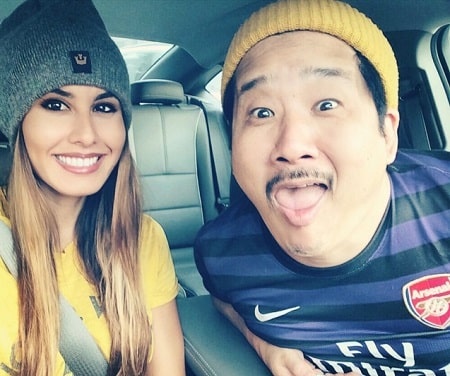 He was born on September 17, 1971. He was married to Khalyla Kuhn. She is also a social media personality and the co-host alongside Bobby in the podcast title 'TigerBelly'. After his long term relationship. The couple is known as Tinder. The couple got married in August 2016 at the New York church.
Steve Lee Love Towards his Dog Kerby
He has a dog named Kerby. He loves to spend his time with the dog. He mostly makes music videos and playing games with his beloved dog.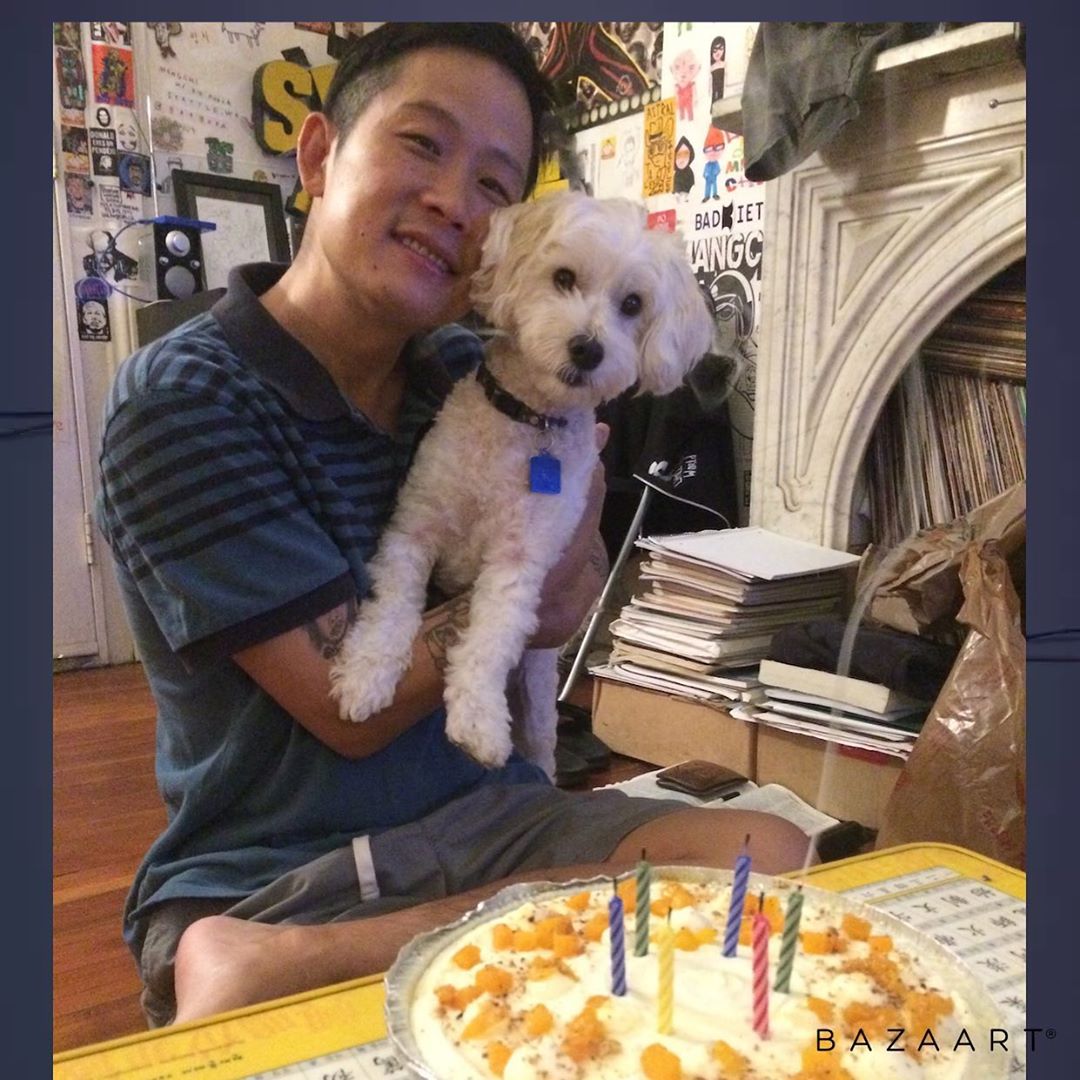 Steve Lee's Net Worth and Earnings
Lee Estimated net worth is $800,000. He earned his income from his YouTube podcast channel, 'The Steebee Weebee' show. In the show, he takes interviews with a wide variety of people. He has been interviewed people such as Asa Akira, Sasha Grey, Money Mark, and Neckface among others.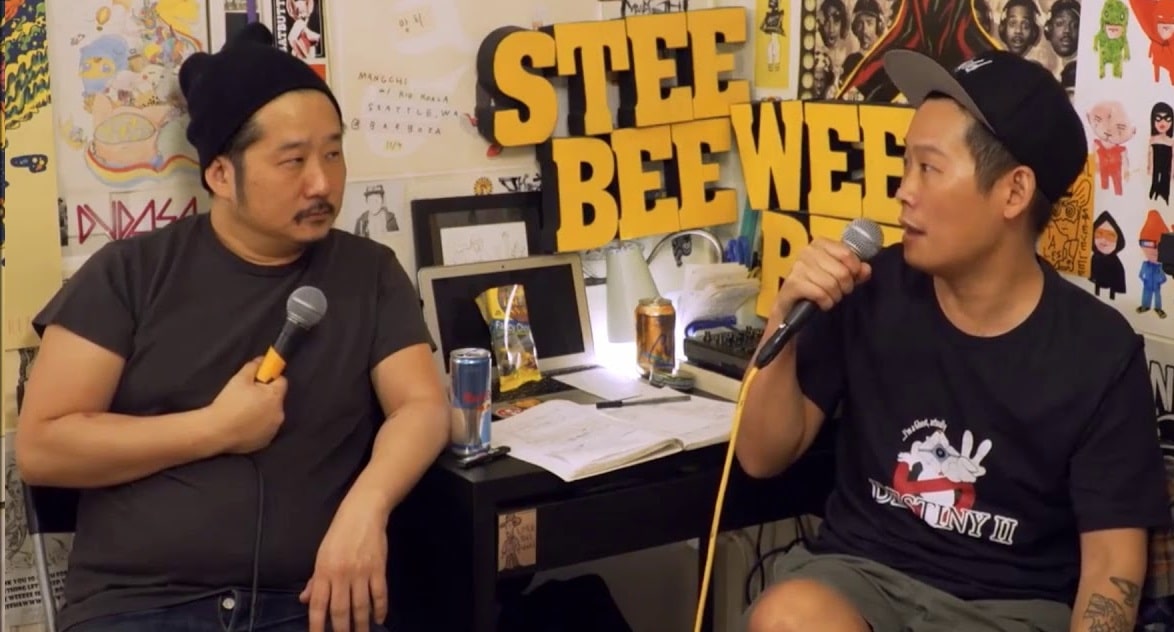 According to his Social Blade, lee's YouTube channel generates an amount ranging from $700 to $12K.he also receives his income from his musical group like Mangchi, which he is also a part of it. His band includes David Choe, Heather Leather, Money Mark, and Edde Kim. The band also made and released several musical albums and has done concerts in both the USA and Canada.
Drug Addiction and Rehab
Lee has faced the problem of drugs like his brother Bobby Lee. He has been also gone to rehab for his recovery through drugs. Later on, Lee met with David Chloe, an underground artist who brought him on board his famous podcast DVDASA (Double Vag Double Anal Sensitive Artist).
Social Media Presence
Lee has been active on Instagram having 44.7K followers with the username 'quangou' and on YouTube having 94.4K subscribers with the username 'Steebee Weebee'.
Visit Glamour Path for more information about your favorite celebrity.
-->