Steve Kornacki's Relationship and Real Orientation
Published Thu Sep 30 2021 By Kri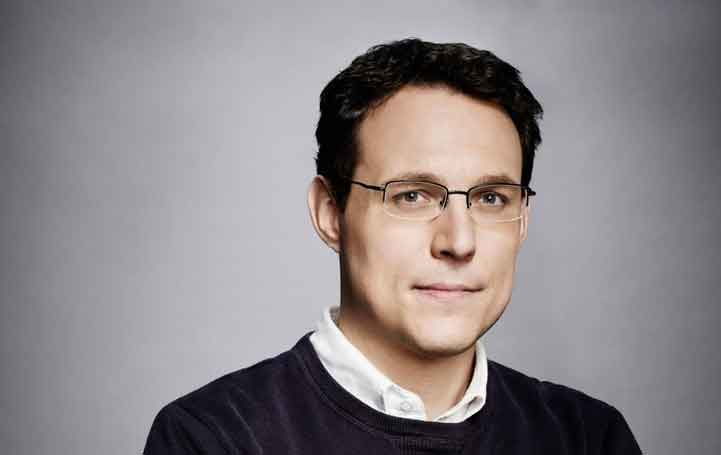 Steve Kornacki is a television personality, political journalist, TV host, and writer working for news channels like NBC and MSNBC. He became a legendary figure in the television industry during the 2020 election due to his non-stop work for the news channel.
So what is the personal life of a famous journalist is like? Get to know about his relationships down below.
First Intimate Relationship
In 2011, Steve Kornacki decided to come clean about his sexual orientation to the public and was revealed to be gay. Alongside revealing his identity as gay, he shared a personal story about him sharing his first intimate experience with a man.
He made his statement short as he was disgusted and felt dirty through his first sexual experience, he also added that he is a catholic and felt embarrassed of the fact.
Past Relationship
Steve Kornackii was one in a relationship with a man named Dan. Dan was the person who made Steve feel sure about his sexual orientation, He felt safe with Dan about coming out as gay but he got away and Steve still regrets letting him go. He told in an interview;
"The permanance of saying yes to Dan paralyzed me. The moment I told someone, anyone, there'd be no taking it back.. his persistence also provided a perverse subconscious incentive that I only now recognize. As long as he was interested in me, I didn;t feel any pressure to face my fears- not when he'd just keep calling me away."
Is Steve Married?
Kornacki was once believed to be married to a man named David Mack, a BuzzFeed reporter. The rumors surfaced on the web when David tweeted:
"When will my husband, Steve Kornacki, return from the war?"
The tweet was only just a joke and was nothing serious. David made some other jokes in addition to the joke mentioned above which made people believe the joke.
Some people still believe about the relationship between David and Steve which is however not true. David is currently in a relationship with his partner named Micheal Bauer.
Current Relationship Status
Steve Kornacki as a person keeping away his personal life away from the media has yet to reveal his current relationship status. He is keeping away from media and is now living a very low-profile life. We expect him to meet someone he will be happy with.
Keep visiting Glamour Path for more!
-->