Stanley Tucci's Son, Nicolo Robert Tucci: Everything You Need to Know
Published Wed Nov 08 2023 By prazu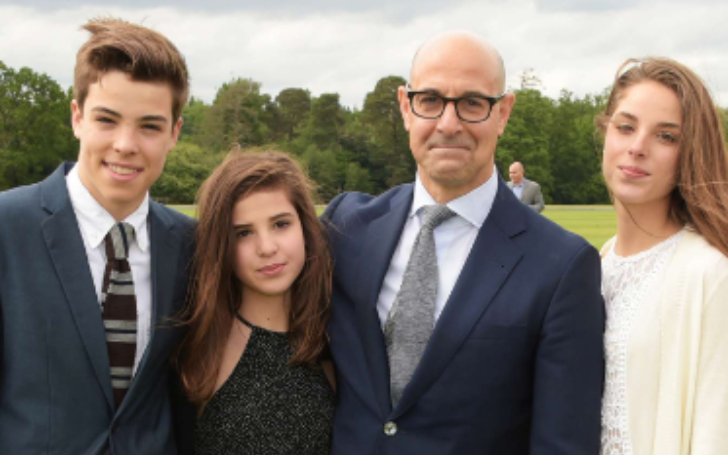 Nicolo Robert Tucci is an actor and the oldest son of Stanley Tucci, the famous actor from "The Devil Wears Prada," and his first wife, Kate Tucci. Stanley is an actor and film producer with a career in the industry since 1982, winning five Emmy Awards.
Following in his father's footsteps, Nicolo tried his hand at acting in the 2019 TV mini-series called "MotherFatherSon."
Nicolo Robert Tucci Wiki/Bio
Nicolo Robert Tucci was born on January 21, 2000, in Manhattan, New York, USA. His father, Stanley Tucci, is an actor and producer, while his mother, Kate Tucci, worked as a philanthropist.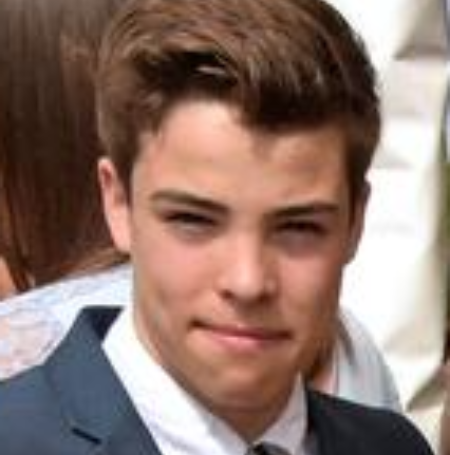 Tucci is an American with mixed Italian heritage from his father's side. He graduated from high school in 2018 and is currently attending college.
Nicolo has a twin sister named Isabel Concetta Tucci, and he also has a younger sister named Camilla Tucci, born in 2002.
Additionally, Tucci has four more siblings from his parents' other marriages. He reportedly has two older siblings from his mother's previous marriage with Alexander Robert Scott, although their identities were not disclosed.
Nicolo also has two younger siblings, Matteo Oliver Tucci (born on January 25, 2015) and Emilia Giovanna Tucci (born on April 19, 2018), from his father's marriage to Felicity Blunt.
What is Nicolo Robert Tucci's Earnings And Net Worth?
Nicolo Robert Tucci, the 23-year-old actor, is estimated to have a net worth of approximately $500,000 as of 2023. As a young and up-and-coming actor with a famous family background, his net worth is expected to see substantial growth in the coming years.
In contrast, Tucci's well-known father, Stanley Tucci, has a net worth of over $25 million. Stanley has built his wealth through his successful career as an actor and film producer.
Nicolo Robert Tucci's Venture into Acting
At just 17 years old, Nicolo Robert Tucci took his first steps into the world of acting, portraying the character Max in the BBC Two television series "MotherFatherSon." This show featured Richard Gere as the adult Max Finch, the same role played by Nicolo.
"MotherFatherSon" was broadcast from March 6, 2019, to April 24, 2019, on BBC Two. The series also included talented actors like Helen McCrory, Billy Howle, Pippa Bennett-Warner, and Diana Kent.
While Tucci took his first steps into acting, he hasn't added more acting credits to his name since the 2019 show. However, there's hope that we may see this young talent in more promising roles in the future.
Nicolo Robert Tucci's Parents Were Married For 14 Years
Nicolo Robert Tucci comes from a famous family. His dad, Stanley Tucci, and mom, Kate Tucci, first met in 1985 and quickly fell in love. They decided to get married that same year on April 18, 1995, with their close friends and family present at the wedding.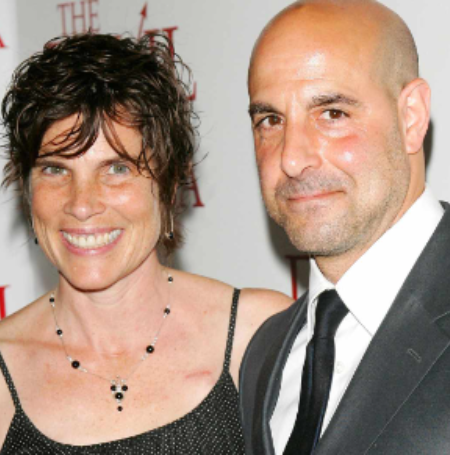 Stanley and Kate were happily married for about 14 years until Kate passed away in 2009. On January 21, 2000, Kate and Stanley welcomed twins, Nicolo Robert Tucci and Isabel Concetta Tucci. Later, in 2002, they had their third child, Camilla Tucci.
Nicolo Robert Tucci's Father Had an Affair
While Stanley Tucci and Kate Tucci's relationship appeared stable, a significant change occurred when Tucci separated from his children's mother. In February 2003, he separated from Kate, leaving her to care for their kids.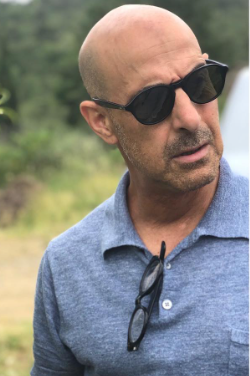 Just a month after leaving his home, Stanley openly began dating actress Edie Falco. At the time, he and Falco had previously worked together in "Frankie and Johnny."
Tucci and Edie were in a relationship for a year, from April 2003 to March 2004. Several years later, Falco discussed her relationship with Tucci and expressed regrets about it, leading to their decision to part ways.
Subsequently, Stanley reconciled with his wife and children and returned to live with them once again.
Nicolo Robert Tucci's Mother, Kate Tucci, Passed Away from Cancer
In 2005, Nicolo Robert Tucci's mom, Kate Tucci, was diagnosed with a severe form of breast cancer, known as Stage 4. This happened around the same time that Stanley Tucci and Edie Falco ended their relationship.
Upon learning of his wife's illness, Stanley and Kate reunited. He took care of her throughout her battle with cancer. Kate fought against cancer for four years until she passed away one day after her 47th birthday on April 27, 2009.
During this challenging time, Nicolo and his twin sister Isabel Concetta Tucci were just 9 years old, while their younger sister Camilla Tucci was 7 years old.
In 2021, Stanley shared his ongoing grief over his first wife's passing, even after 11 years. He mentioned, "You never stop grieving. It's still difficult after 11 years, and it will always be challenging."
Nicolo's father, Stanley, had his health battle when he was in high school. He was diagnosed with a tumor and underwent a 35-day radiation treatment and seven sessions of chemotherapy in 2018.
Stay updated with Glamour Path for the latest celebrity articles.
-->