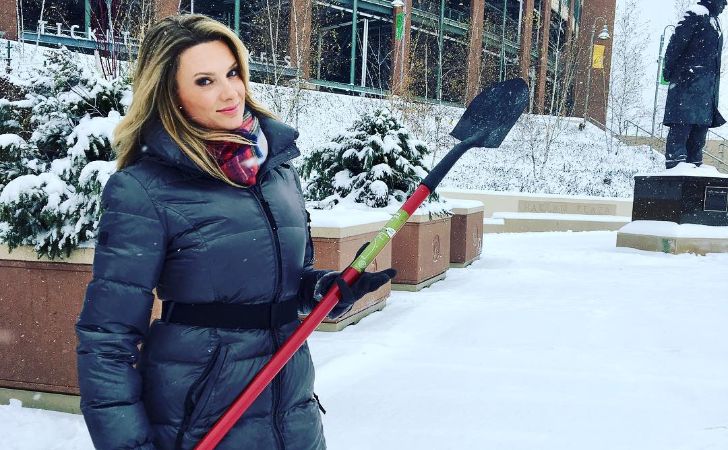 Stacey Dales is a well-known former professional basketball player. She also changed her profession to the NFL Network as a reporter, currently covering college basketball matches. According to the rumors, she is said to be a lesbian, which might not be true so let's know her.
Stacey was born on September 5, 1979, in Collingwood, Ontario, Canada, with the zodiac sign of Virgo. She holds Canadian nationality and follows white ethnicity. Similarly, she was very interested in basketball and being a reporter, and her hard work turned into a successful career. And Stacey is now a well-known reporter for NFL Network.
Early Life and Education
Stacey Dales was born in Collingwood, Ontario, Canada. She was raised in Brockville, Ontario, where she was born into the family of Jim Dales and Heather Dales, who had recently relocated there. And her parents were very supportive of her education and career and supported her with reasonable care and support.
Here's to always keeping your chin up. And childhood poses. And strong girls. And strong women.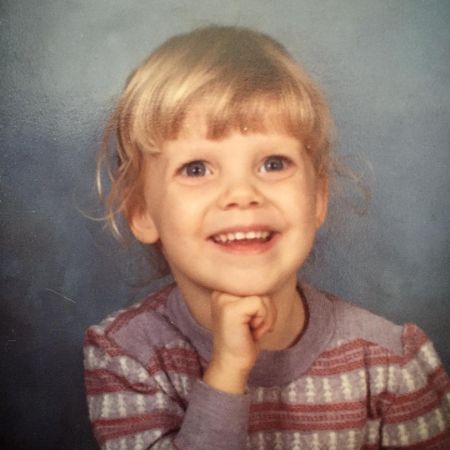 Stacey was passionate about basketball while attending Thousand Islands Secondary School (TISS), where she graduated in 1997. She played basketball for her school's "Pirates," which won three straight titles in Ontario's 'AA' in 1994, 1995, and 1996. After graduating, Stacey enrolled at the University of Oklahoma in 1997 and graduated in 2001 with a BA in communications.
Basketball Career
Stacey participated in various sports at the university, focusing on basketball. She competed in the Pan American Games in 1999 before competing in Sydney, Australia's Summer Olympics in 2000. She also owns the distinction of becoming the first player in Oklahoma history to reach 1,700 points, 700 assists, and 600 rebounds.

Dales was the highest-drafted Canadian player in 2002 when the Washington Mystics took her third overall. She was diagnosed with Raynaud's phenomenon in her hands in 2004, which caused her hands to experience spasms and a decrease in blood flow. As a result, she was forced to declare her retirement.
Professional Career
Since 2002, Stacey has worked in the position of a college basketball analyst, both for men's and women men's games. She also worked for ESPN as a sideline reporter covering National Basketball Association and college football games. And Stacey was the first female sports analyst for men's basketball games where she worked.

In 2010, Stacey covered the Winter Olympics in Vancouver, Canada, as a correspondent for NBC Universal Sports. Fox Sports also hired her in 2018 as an analyst for their coverage of women's college basketball games, which she is currently doing. And she was appointed the brand's spokesman and ambassador in 2018 and 2019.
Relationship Status
Stacey became friends at the University of Oklahoma with Chris Schuman, who would later become her husband. Following the commencement of their relationship, the couple wed privately on April 13, 2002. The pair, however, split in 2005 without providing the media or their followers with an explanation.
The couple didn't have children, instead devoting their entire affection to their three dogs: Baylie, a Labrador-Collie mix, and two yellow Labradors named Allie and Gracie. She mentioned that she wanted to have a child and that her greatest joys are working and spending time with children. She hasn't given birth yet, though.
Know Littlebit More About Chris Schuman.
Chris Schuman divorced person in 2005 from former basketball player Stacey Dales. And he is also very known for his role in the movie Bernard, and Huey in 2017, Crystal Swan in 2018, and It Came Nameless in Spring which was released in 2019.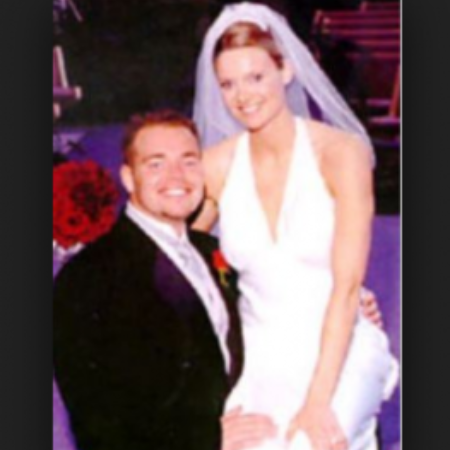 Similarly, he is an actor, and there isn't factual information about him. But he was married to a beautiful woman Stacey who lasted for many years but later, the lovely-dovely couple's relation change into a difference which led to divorce.
Stacey Dales Net Worth of $2 Million
The famous former basketball player Stacey has an estimated net worth of $2 million which she earns from her profession and hard work. She also has some sponsors which increase her wealth. And she has also collab with different news channels from which she is earning some income.
Stacey has an engagement rate of 2.60%, earning around $213-$356 per post on Instagram. And she is living a luxurious life without any financial problems or difficulties except for personal reasons.
Social Media Appearance
The worldwide famous former basketball player is widely active on social platforms and has earned a lot of sum, including millions of fans and followers. She is very kind and humble and tries to interact with her fans and followers on social media.
Stacey has around 50K followers on her Instagram, where she posts pictures of her work and personal photos. She is also very active on Twitter, with about 250K followers. But, she is less active on Facebook, with few followers.
Hobbies and Interest
The well-known player Stacey has a similar interest as an ordinary human being. She is very interested in playing outdoor games which defines her profession and is also a former of basketball. She loves traveling and hanging around with friends. And she also loves eating delicious foods.
Never did a hug and kiss feel so real. 🐶❤️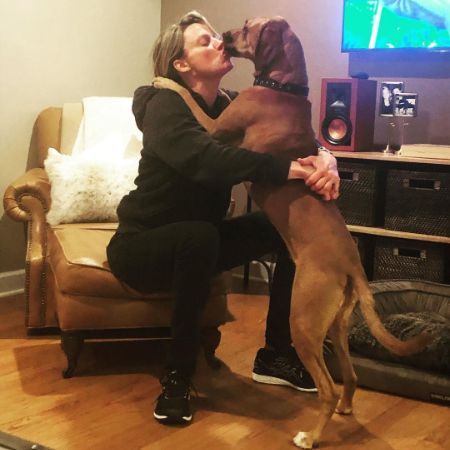 Dales is also a pet lover, and she has a god whose name is Blue. Similarly, she has different dogs in her house that she loves the most, and all the dogs are of extra bread. She also loves anchoring and prefers to anchor for other new channels.
Physical Appearance
Stacey is a famous former basketball player and an anchor who is very conscious about her health. She does regular health exercises and workouts. And she also avoids unhealthy and junk foods.
Dales has a height of 1.83 meters and a weight of 79kg. She has blue eye color and blonde hair color in which she looks beautiful. And her figure type is Hour-Glass.
To know more about the celebrities, visit our site Glamour Path.
-->