LAHH's Star Spice Plastic Surgeries and Tattoos
Published Thu Aug 29 2019 By DGM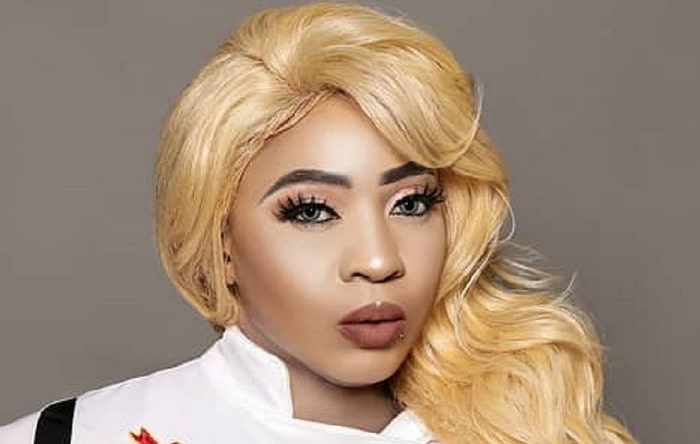 The Jamaican singer Grace Latoya Hamilton who is professionally renown as Spice has been accused of going under the knife and getting the job done on her breasts and buttocks. She has also inked a total of five tattoos on her body.
Spice has always denied the rumors of her having any sorts of cosmetic surgeries done to her body. Here is a brief analysis of the possible surgeries that she might have done and all her tattoos:
Grace Latoya Before & After
Hamilton has drastically transformed at a whole new level because they have some serious changes in her body throughout these years. Take a look at the picture below: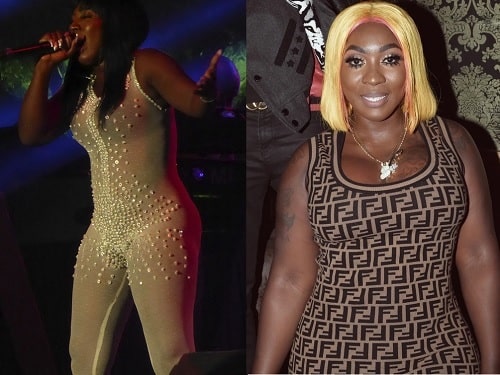 As you can see, Spice has been the subject of attraction and fans are absolutely going crazy about the figure that she has gained. Most people blame that she has had implants on her breasts and buttocks.
Breasts Implants
The baby mamma of Nicholas Lall is speculated to have had implants on their breasts because of the amazing raise and growth of her breasts. They have become so big that anyone could easily notice them at a glance.
Despite all the allegations that she gets, she always denies them and says that her body is free of plastic free. Whether she did or didn't have the implants, everybody is jealous of awesome body that she managed to achieve.
Buttocks Implants
The mother of two has been associated with different rumors of having implants on buttocks too. The clear reason behind this is the shocking raise in the size of the star's rear end. They didn't use to appear so much raised and bigger in the past as they are currently.
The buttocks of Latoya is expected to have been a masterpiece of cosmetic surgery they have absolutely changed a lot giving her the sexy and glamorous body. The sudden raise and growth in the buttocks of the rapper makes us think that she indeed went under the knife.
Tattoos & Their Meaning
The gorgeous musician Spice has inked a total of 6 tattoos on her body till date which are given below: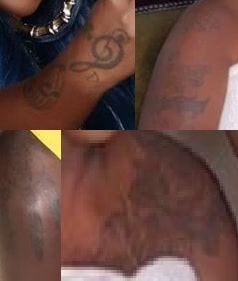 Drawing on Right Hand
The 'Needle Eye' rapper has a drawing inked on her right hand, on the back of her palm. The tat consists of a treble clef like structure and a flower along with it. The tattoo starts at the backside of her palm and ends at her lower arm.
Tattoo on Upper Right Arm
The Jamaican star has a tattoo inked on her upper right arm which seems to be some kind of flower. The tat is very big starting from her upper arm and ending at her right shoulder. A flower tattoo symbolize purity and beauty of the holder.
Creature on Chest
On the left side of her chest, the 'Love & Hip Hop: Atlanta (LHHATL)' star has some kind of creature, more like a dragon inked. If it is a dragon tattoo then it represents protection along with wisdom and power. The ink connects to her left shoulder and also has some type of writing in it.
Drawing on Belly
The 37 years old rapper has a drawing drawn on her belly which appears to be some kind of flower along with a writing.
Drawing on Right Thigh
Spice has a inked a small symbol on her right thigh which moreover looks like a symbol of love or star.
Follow Glamour Path for other celebrities' plastic surgeries and tattoos.
-->