What You Didn't Know About Sophie Swaney? Blue Eyed Beauty
Published Thu Mar 02 2023 By sush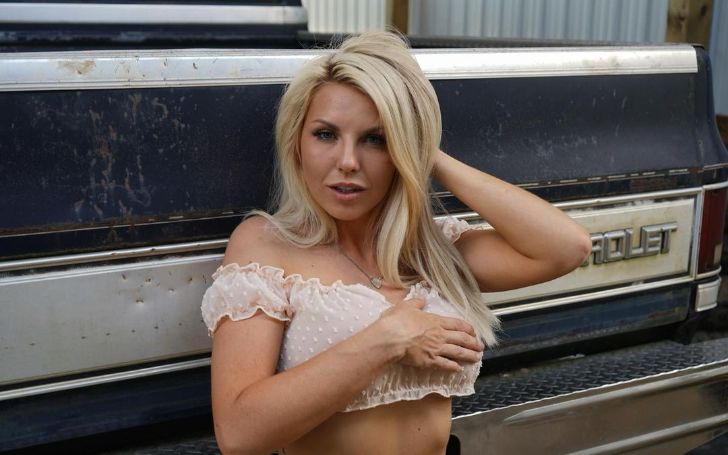 If you're an internet addict, you know Sophie Swaney? Well, she is a cool internet personality and social media influencer who is all about cool automotive. Hailing from Arlington, Tennessee, she is also a professional gunsmith and a hunter. However, now she is residing in another city named Lakeland in the same state, Tenessee.
With her cool and fresh choices of automobiles, she has gathered the attention of many car and truck lovers, earning her a considerable amount of followers and social presence. Gathering such attention, she is now also the face of brands like Yee Yee and Hostile Wheels.
Sophie is a cool woman who is full of many talents, so let's know more about her in the article below.
Net Worth
The net worth of Sophie Swaney is estimated to be $3 million. She earned this bag and fortune through her career as an influencer. So, she is an internet personality who has reached quite far from her social media.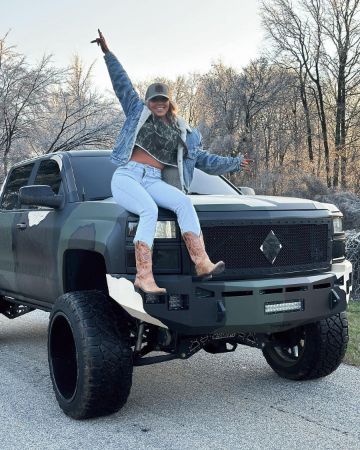 Moreover, as an internet personality, she represents numerous brands, so she also makes money from them. Among her brand endorsements and partnership, her most famous brands are Yeehaw Cowboy Boots, Hostile Wheels, and Freedom Holster. And of course, she has her own website where she sells different types of clothing.
Along with that, she is also an automotive influencer who is the face for different cars and trucks and also their types of equipment and necessities like tires like Tate Bros Tires. And so, she is also sponsored by the arms manufacturing company, Beretta. If you take a look at her social media, you'll find her advertising different cars, trucks, and also tires.
Family Background: Hails From An Extremely Wealthy Family
If you didn't know, Sophie is an American personality who hails from Arlington, Tennessee. She was born on September 7, 1994, in a Christian household. Her parents are Randall Swaney and Grace Swaney. And she is Caucasian.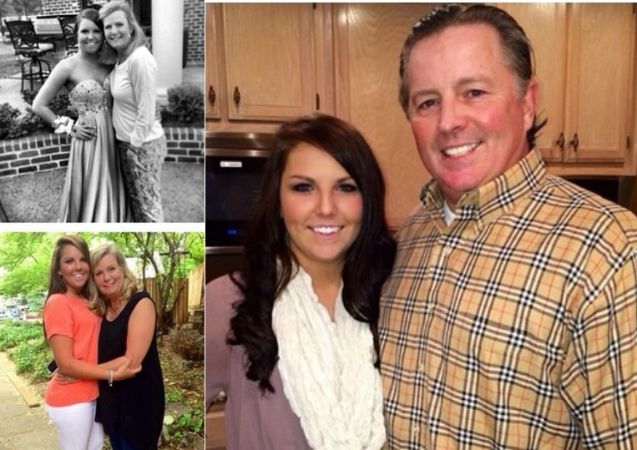 Moreover, it is also reported that she hails from an extremely wealthy family. According to reports, her family owns a 300-acre farm that is located just outside Memphis, Tennessee. Moreover, her father, Randall is also reported to be the owner of a Marshall Steakhouse.
And as per reported, Sophie grew up spending most of her time on the farm which eventually led her to become a gunsmith and a hunter.
Sophie Has Three Siblings
If you didn't know, Sophie grew up in a household of six, alongside her three siblings. She has all three sisters named Natalie Swaney, Sara Swaney and Jorja Swaney. She used to post more pictures of her time with her sisters previously. However, she has reduced the frequency greatly and now barely posts about them.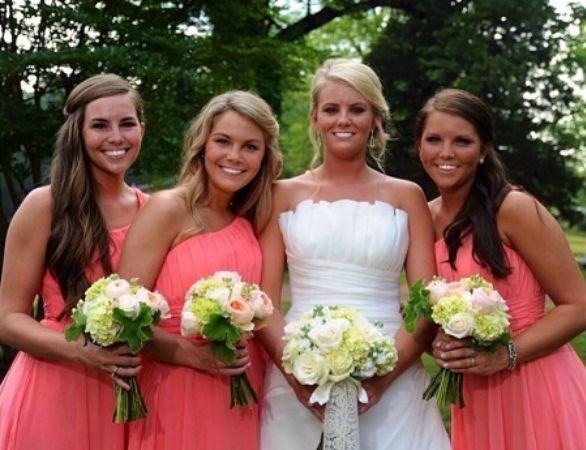 Moreover, two of her sisters, Natalie and Sara, are already married leaving her and her sister, Jorja behind. According to sources, her sister, Natalie is married to a man named Chad Danielson. While on the other hand, her other wed sister, Sara Swaney, is married to her husband, Daniel Allen.
Education: She Holds A Certificate In Gunsmithing
According to sources, Sophie went to Lenoir Community College. However, other sources claim that she is a graduate of the University of Memphis.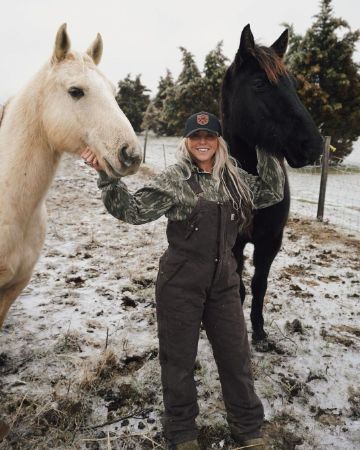 Moreover, she also holds a certificate in gunsmithing and is a professional gunsmith. However, it's not known where she actually got the certificate from.
Is Sophie In A Relationship?
According to source, Sophie Swaney is already off the market and is taken. As reported, she is in a relationship with a man named Johnny Justice. And apparently, she introduced him as Austin on her social media to her fans and followers.
Moreover, the sources also state that her boyfriend, Johnny also accompanied her at the trial of her case regarding the drinking and driving in 2021.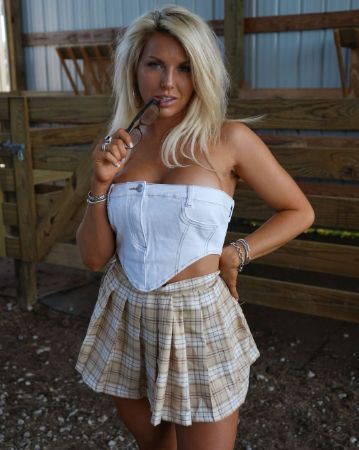 Just like any other couple, Sophie and her partner also had an issue once which was famous among her followers. It was an argument between the couple which they had over a photoshoot. And in the midst of it they were traveling on Charlotte Ave. And Johnny was on the passenger seat when he fell down and had a serious brain injury.
And the matter was eventually fixed after the incident. And she also updated her fans on her socials about his health and well-being.
Sophie Wanted To Be A Vet
You all will be surprised to learn but the social media influencer, Sophie Swaney wanted to be a vet. According to Sophie, she wanted to be a vet and take care of the animals in the farm.
However, at some point she started to love fishing and hunting. Moreover, it was her father and grandfather who influenced her love for fishing and hunting.
Sophie Is Close To Her Grandparents
According to sources, Sophie's paternal grandmother is Lois Bonds Swaney who was also a famous pianist. While on the other hand, her grandfather is Frederick Earl Swaney.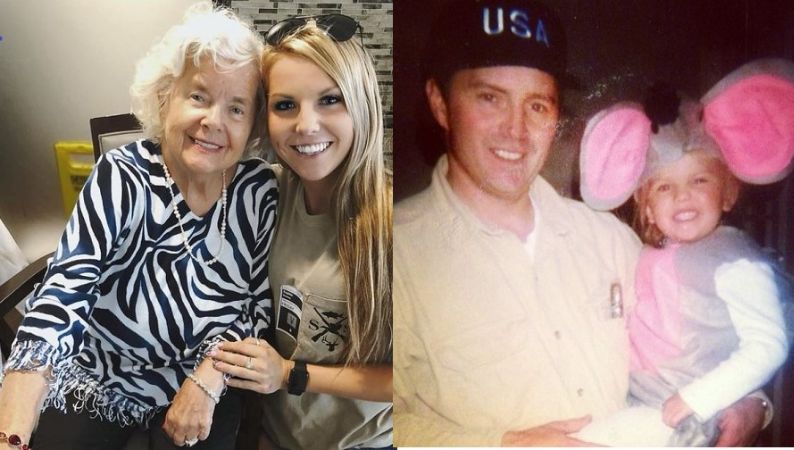 Moreover, she has quite a close bond with her grandparents. She often posts a picture of her grandparents in her social media accounts.
Did Sophie Get Arrested?
According to the reports of Howard Gentry Criminal Court, Sophie was arrested for drinking and driving, back on January 5, 2021. However, it's not totally sure if to be a criminal report of Sophie. The suspicion was only made because of the matching name and birth details.
As per the report, the influencer was arrested with a charge of DUI and also the possession of a handgun under the influence. Moreover, this was her second offense of drinking and driving. According to her criminal history, she was also arrested in 2018 for DUI in North Carolina.
Then, the case was closed on 9 March 2022, with a disposition that the personality was guilty.
Height, Weight, And Physical Appearance
Sophie is a gorgeous woman who stands at the height of 5ft 6 inches (168 cm). And accordingly, she is reported to weigh around 57 kg. Moreover, her body measurements are 34-26-36.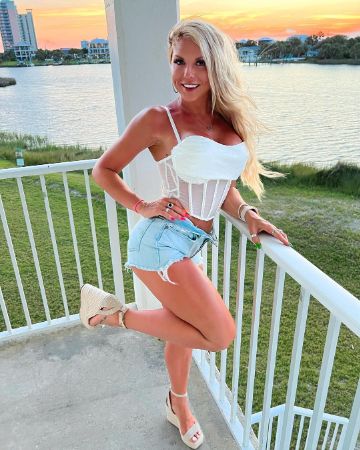 She is a gorgeous brunette with blue eyes. Moreover, she is also a lifestyle influencer, she maintains her figure well and beautifully. Moreover, she has a navel piercing.
Social Media
On Instagram, Sophie is available under the username @sophieswaney_outdoors. Moreover, she has over 145k followers, so her social presence can be said quite good. Previously, she was active as @sophieswaney, with over 475k followers. However, the account was somehow disabled so she created a new account.
Similarly, she is active on Twitter under @Sophieswaney_. And she has a comparatively bigger presence with over 179.3k followers. Sophie has the biggest presence on Facebook. Saying that her official Facebook page has over 630k followers.
Follow Glamour Path to find more interesting articles on celebrity biographies, relationships, and riches.
-->