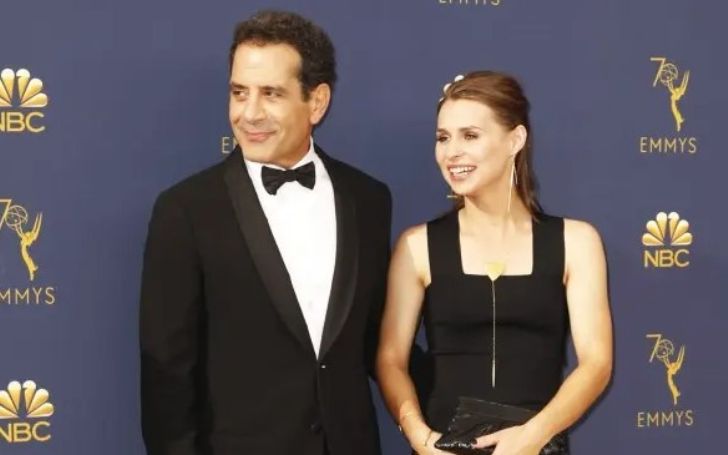 Have you ever heard of Sophie Shalhoub? She is the actress who played the character of Lola in All Downhill from Here, a mockumentary web series that aired from 2015 to 2017. Moreover, do you know that she is also the daughter of Tony Shalhoub?
Well, it might have come to you as a surprise, but it's true that Sophie is the daughter of the beautiful Hollywood couple, Tony Shalhoub and Brooke Adams. Some of you might have already guessed it by her last name. However, as you know, the couple doesn't have a biological child. So, she is?
Yes, if you've already guessed, Sophie is the infamous adopted daughter of Tony Shalhoub and Brooke Adams. So, let's uncover the details about the daughter of Tony and Brooke.
Net Worth
The net worth of Sophie Shalhoub is estimated to be over $1 million. As we all know, she is well known for starring in All Downhill from Here as Lola. However, she has been a media personality far before she entered the acting industry. Even so, she hasn't taken part in any commercials or brand endorsements.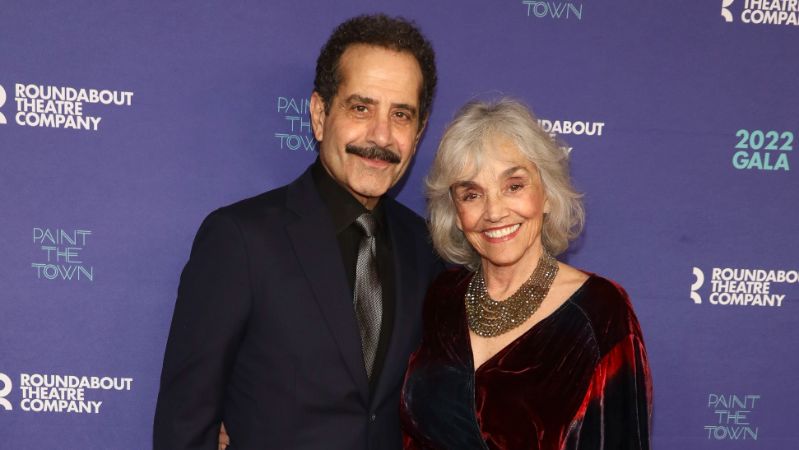 Moreover, her father, Tony Shalhoub is a well-known personality in the industry who is also a four-time Emmy Award winner. He is best known for playing Adrian Monk in the television series Monk(2002-2009). And so, he has an estimated net worth of over $20 million.
Also, the net worth of her mother, Brooke Adams, is estimated to be over $10 million. She is an actress known for her works in films like Days of Heaven (1978), Invasion of the Body Snatchers (1978), and The Dead Zone (1983).
Sophies's Biological Parents Are Not Known
Tony Shalhoub's daughter, Sophie Shalhoub was born on September 9, 1993, as Sophie Rosalind Shalhoub. However, as already mentioned, she is adopted.
Sophie was adopted by Tony Shalhoub and his wife, Brooke Adams at the time of her birth. However, not much is known about her biological parents. According to sources, her biological parents are Caucasian.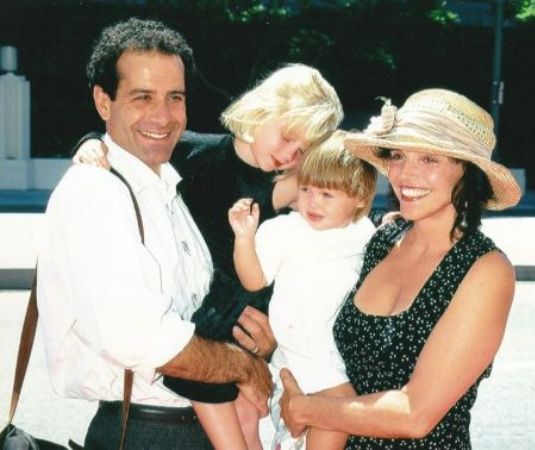 Nonetheless, her father, Tony Shalhoub has Lebanese ancestry and follows Maronite Christianity. And her mother, Brooke has English ancestry. Moreover, she also has a sister named Josie Lynn Shalhoub.
Sophie Was Brought Up In Marth Vineyard Farms
When Sophie and Josie were younger, their parents, Tony and Brooke were still at the peak of their careers. They had lots of projects going on and had a busy schedule. So, for Sophie and her sister, Josie Lynn to grow up well, Brooke stepped up to leave her hectic schedule and give care to her daughters.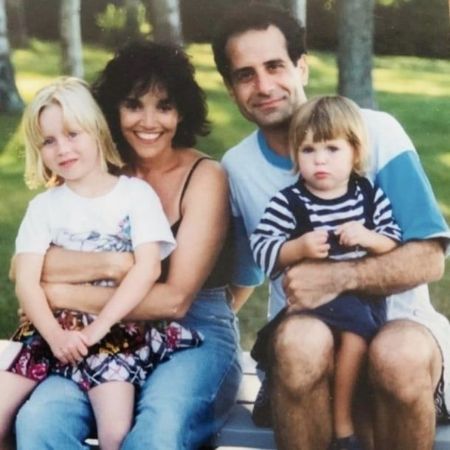 And so, Sophie and Josie were brought up alongside in Tony and Brooke's house that is in Chilmark, Massachusetts. Moreover, they grew up on Martha Vineyards farms. Growing up there, she and her sister both had a chance to be familiar with farm animals since childhood. Moreover, they also had horses so they quickly got the chance to familiarise themselves with horses. And so, Sophie is said to have grown up with an interest in horses.
Sophie's Sister, Josie Lynn Shalhoub
As already mentioned, Sophie's parents, Tony and Brooke don't have biological children. However, they also have another daughter named Josie Lynn Shalhoub, who is also adopted.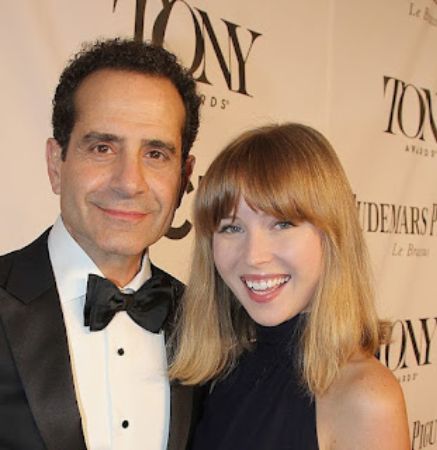 According to sources, Sophie's sister, Josie was born on November 6, 1988. She was adopted by Brooke at birth when Brooke was still unmarried. As per reported, Brooke wasn't thinking of marriage at the time, however, she always wanted to be a mother.
Moreover, now, Josie is a married woman who is married to a man named Traver. Reportedly, the couple met at the time of Josie's trip to NY. Moreover, they also have a son named Tucker
Is Sophie In A Relationship?
As most sources suggest, Sophie Shalhoub is single. Well, it's not known for a fact that Sophie is in a relationship.
However, she was in a relationship with a man named Devon back in 2014. She revealed that she was in a relationship, in her interview with Vineyard Gazette. According to the interview, her boyfriend is also based in Martha Vineyard, where she grew up and he is also a local farrier.
However, there have been no updates regarding her relationship with that guy. Apart from that one interview, she has never talked about her romantic life. So, there's no news if they are still together or have broken up.
Sophie Hasn't Played In Any Projects Since Her Debut
Sophie Shalhoub made her debut in the industry with the 2015 mockumentary web series, All Downhill from Here, as Lola. However, since her debut, she hasn't been played in any other film or movie. And so, that is her one and only acting credit.
Though Sophie gained recognition with the series, she is yet to gain her career breakthrough. However, after she was done with the series, she hasn't been in any other new projects. So, it might have been that she has already dumped her career in the industry to pursue a much lighter and more peaceful career. However, nobody has a say in it since she hasn't talked about this topic herself.
Height & Weight
The daughter of Tony Shalhoub and Brooke Adams, Sophie Shalhoub is a beautiful woman who has beautiful greenish-gray eyes with dark-colored hair.
Moreover, she stands at an average height of 5ft 5 inches (165 cm). And reportedly, Sophie weighs around 55 kg (121 lbs). She has a proportional and petite body with a small body frame.
Is Sophie Available On Social Media?
Unfortunately, Sophie isn't available on social media platforms. So, apart from her public appearance on the red carpets, she hasn't had much exposure as a personality in the industry. And that is also one of the reasons that she doesn't have much prominence in the industry.
Moreover, her parents, Tony Shalhoub, and Brooke Adams are also not available on social media. Though they are one prominent couple in the industry, they aren't readily collecting fans by connecting through social media. However, they still have a good presence.
Follow Glamour Path to find more interesting articles on celebrity biographies, relationships, and riches.
-->