Somer Hollingsworth - Jake Paul's Fiancee Tana Mongeau's Ex-Boyfriend
Published Sun Mar 29 2020 By aisha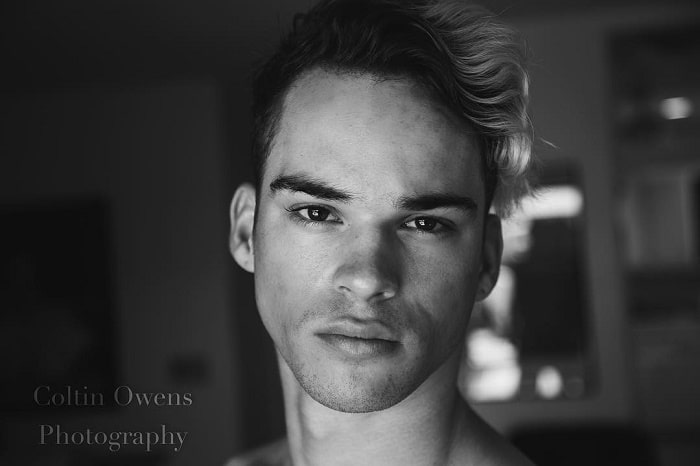 Summer Augustus Hollingsworth, professionally known as Somer Hollingsworth is a YouTuber, Instagram model, and social media influencer. He rose to fame after dating Tana Mongeau, an American Internet personality, musician, and model.
Want to know more about social media influence, Somer Hollingsworth? Stay tuned with us.
What Is His Net Worth?
Hollingsworth has an estimated net worth of $500 thousand from his career as a YouTuber, Instagram model, and social media influence.
He mostly earns his worth from his channel where he posts several entertaining videos of vines, challenges with his best friends.
Education- Alma Mater
Hollingsworth enrolled in the University of Nevada, Reno to become a marketer. At first, he wanted to be a radiologist but as his life went on he realized he didn't do well in hospitals. Hollingsworth said he freak out every time he went to the hospital and gets uncomfortable there.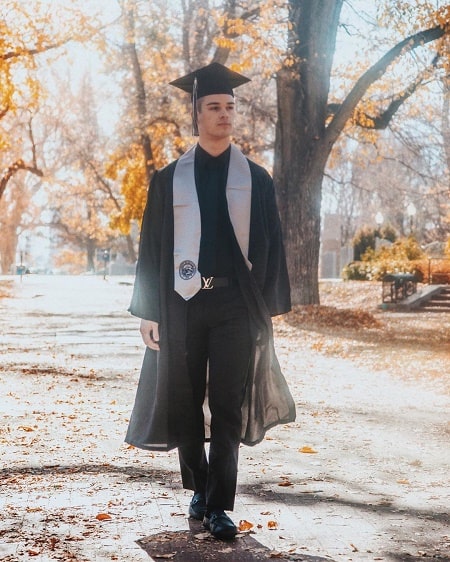 Ex-Girlfriend- Tana Mongeau
Hollingsworth has previously dated American Internet personality and YouTuber, Tana Mongeau in 2015. Tana was from California so they had a long-distance relationship but still they dated for over two years and got separated in 2017.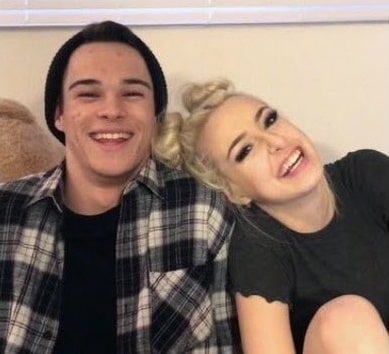 Mongeau is known for her outrageous videos on YouTube and she was kind of posting several videos like that on her channel. But her collab with YouTuber Kian Lawley became the end of their relationship. In the video, she was giving a lap dance to Lawley. So, it just displeasure Hollingsworth, which later became the reason behind their breakup.
His Ex-Gf's New Relationship
After breaking up with Hollingsworth, she then dated Bella Thorne, an American actress, and singer. They met during the recording of "Hefner", which was the music video of Tana. Their relation also didn't last long and they eventually parted ways.
In April 2019, Mongeau was in a new relationship with the fellow YouTuber and brother of Logan Paul, Jake Paul. They made their relationship public by Mongeau posting a picture where she was on Jake's bed. Their relation is going strong as on Mongeau's birthday on June 24, 2019, she announced their engagement.
Born With A Condition
Hollingsworth was born six weeks before his delivery date so hence he was born with Jaundice. So his body was all yellow and was put in an incubator for several days to get rid of the yellow tint he had due to jaundice.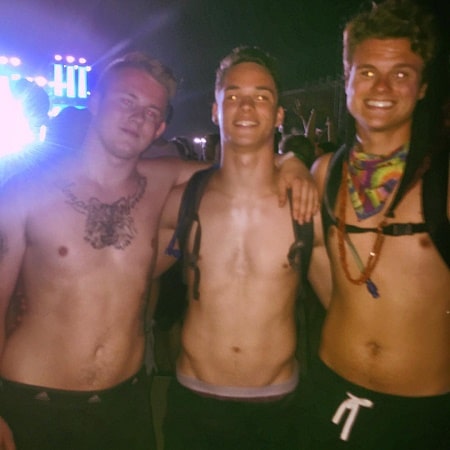 Not only that, but Hollingsworth was also born with a condition called Pectus Excavatum. The condition is a structural deformity where his chest has caved a little bit for the rest of his life. So, because of it he rarely goes shirtless in front of his friends.
YouTube Channel
Hollingsworth runs a YouTube channel which he joined on October 5, 2015, and has gained over 113k subscribers while has a total of 2,399,850 views.
Most Watched Video On YouTube
Among his various posted videos, his most-watched video on his channel is "SHE CHEATED ON ME WITH HER BROTHER: STORYTIME" which got over 1 million views.
In the video, Hollingsworth has told his past story where his ex cheated on him. Before starting the video, he wrote that he has forgiven her and told his fans not to contact or harras her.
Social Media Presence
As for his social media presence, Hollingsworth is active on Instagram and Twitter. He has 38k followers on his Gram and mostly posts pictures of himself visiting different places with is friends. He has 10.7k followers on his TwittA picture of Somer Hollingsworth with his friends, where you can see his caved chest. er.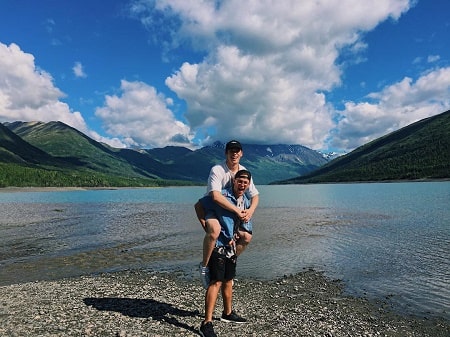 Visit Glamour Path for the latest celebrity information.
-->