Facts About Somaya Reece - Actress From "LAHH" and "First Family of Hip Hop"
Published Tue Oct 29 2019 By DGM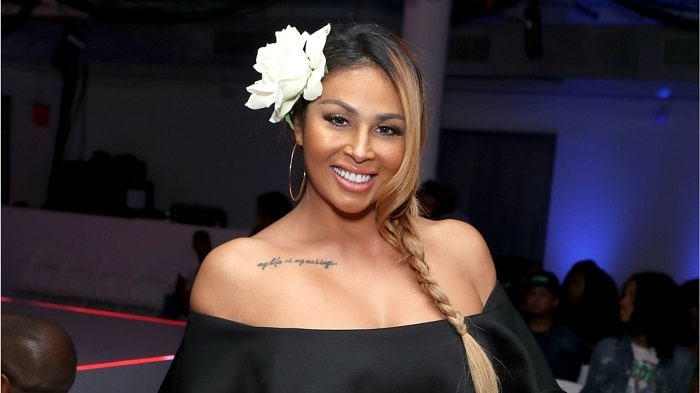 Ginie Castro who is professionally recognized as Somaya Reece is an American reality television star who appeared in the first two seasons of the VH1 show 'Love & Hip Hop: New York (LHHNY)'. She is the main and one of the four cast members of the reality show.
Somaya was born on the 17th of June, 1983 in South Los Angeles, California of the United States. Here are some interesting facts about her:
How Much is She Worth?
As of 2019, the pop singer Somaya Reece holds an amazing net worth of $4 million which she accumulated from her careers as a rapper, actress, and model.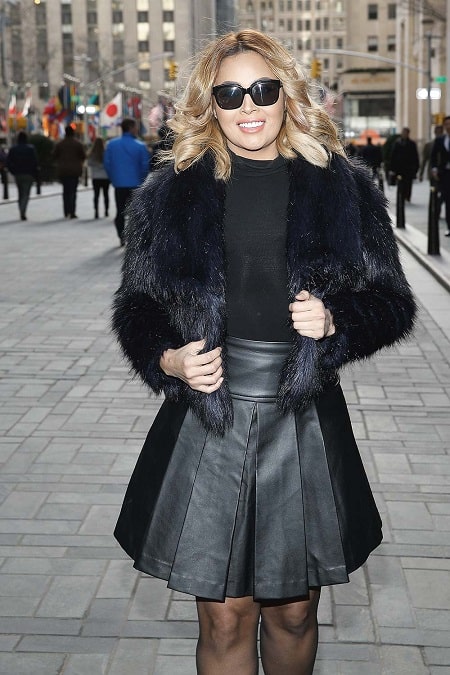 Many Failed Relationships
Reece has been in a relationship with four different persons till date. She has dated rapper XO for 9 years from 2002 to 2011. She also dated American broadcaster, Joe Budden in 2009 while she was still seeing XO.
In 2013, she dated rapper Ray J but that didn't last long as well. After that, she dated famous fashion model, Jessica White in 2015 and came out of closet.
Abusive Past With Her Teenage Boyfriend
Somaya's previous partner used to abuse her a lot and would sometimes bust her head open, knock off a tooth and brutalize severely. Her then partner would say that if she wouldn't be with him than he wouldn't let her be with anyone else. She was in a merciless maze of her boyfriend's life.
She would always end up getting bruises and wounds all over her body from the abuse and tortures of her boyfriend. Therefore, she started hating men because of the painful past she had with her teenage boyfriend.
Son Was Murdered By Her Boyfriend
The California born designer also had a son with the boyfriend from her abusive boyfriend. She was actually just 15 when she got pregnant by her boyfriend who was much older than her. After she became pregnant, she got kicked out from her house which made things even harder as she had to stay with her physic boyfriend.
And as she gave birth to her son, he even murdered his own child. Therefore, she still tears up when she remembers her little child that died untimely.
Somaya Reece and Lady Luck
Somaya Reece had a very harsh past with her ex-boyfriend, she totally hates men when it comes to relationships. This is what has made her grow feelings for the same gender as her. She stated that she had always been attracted to women more than men.
Plus, the fact that she has dated some female stars like Shanell Jones aka Lady Luck makes it even more clearer that she has feelings for women. She has also revealed that she feels more attracted towards tomboy feminine.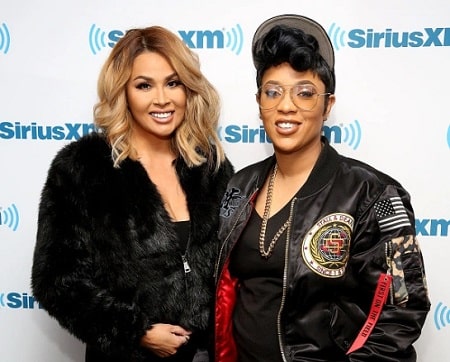 Runs Different Beauty and Health Products Business
The gorgeous model runs multiple business of beauty and health related products. She owns different beauty products, clothing line and store, fitness products and some effective weight loss products. She ships her products via her stores and through her website 'This Fits Me'. She has been making millions from the sales of her products which are gaining positive reviews from the customers as well.
Underwent a Breast Reduction Surgery
The 'Would You Still Love Me' singer Reece got to surgeon's knife and had a breast reduction surgery. It was at that time when she was overweight and desired to lose weight.
When asked about the surgery, she says that it was the best decision of her life and admires the change that it has brought in her body and life.
Had Drastic Body Transformation
Would you believe that the 36 years old musical artist who has a size 8 body once had a size 18 body? Yes, she was excessively overweight from her teenage. Even her boyfriend at that time who abused her badly used to insult her and insist her to starve so that she could lose weight. Her partner thought she wouldn't match his level with that fat body of hers.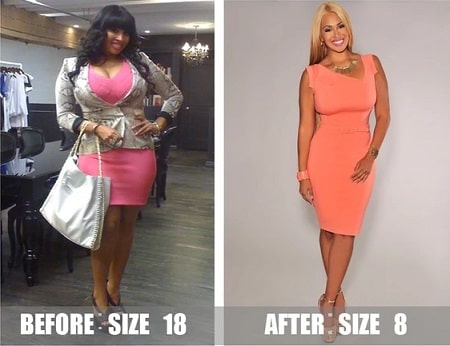 After facing a lot of criticisms regarding her weight and problems from her eating disorder, she finally thought that she must lose her weight. For this, she had a breast reduction surgery and started pushing herself to edge by following a strict balanced diet to reduce her weight. After three long years, she was able to gain the body she desired setting a perfect example for when there is will, there is a way.
Fashion Style Sensation
Ginie is a fashion style sensation as she defines fashion in its best way. She endorses most of the leading clothing brands of the world such as Chanel and Gucci. She wears different clothes and shoes that are trending in today's world and influences her social followers. Not only clothing but she also promotes different make up and beauty products that can help women look more beautiful and pretty.
Social Media Presence
Reece is quite active on social platforms like Instagram and Twitter. She goes by the name @somayareece on Instagram and @Somaya_Reece on Twitter. She has gained 463k followers on 4,100 posts of Instagram whereas 296.7k followers on nearly 84k tweets of Twitter.
Follow Glamour Path for more amazing information about other 'Love & Hip Hop' celebrities.
-->