Snow Lopes: The Untold Story of Lisa Lopes and Andre Rison's Adopted Daughter
Published Sat Apr 29 2023 By sush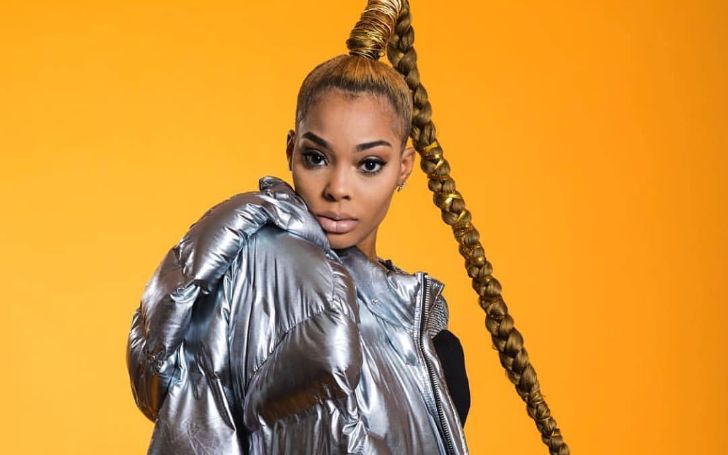 Snow Lopes, also known as Star Martin is an American social media personality, musician, and producer. However, she is best known for being the adopted daughter of the late American hip-hop singer, rapper, and producer Lisa "Left Eye" Lopes and Andre Rison.
As reported, Snow was taken in by Lisa when she was only eight years old. Sadly, Lisa got in a tragic road accident in 2002 and passed away. And now, her legacy is continued by Snow aka Star Martin through the Lisa Lopes Foundation charity.
You'll be surprised by the fact that despite being known for being adopted by Lisa, Snow was never actually adopted. Keep reading to know more.
Net Worth - Snow Is A Millionaire
The net worth of Snow Lopes, aka Star Martin, known as the adopted daughter of Lisa "Left Eye" Lopes, is estimated to be over $3.2 million. As reported, Snow is now pursuing her career in music as a recorder, singer, and producer.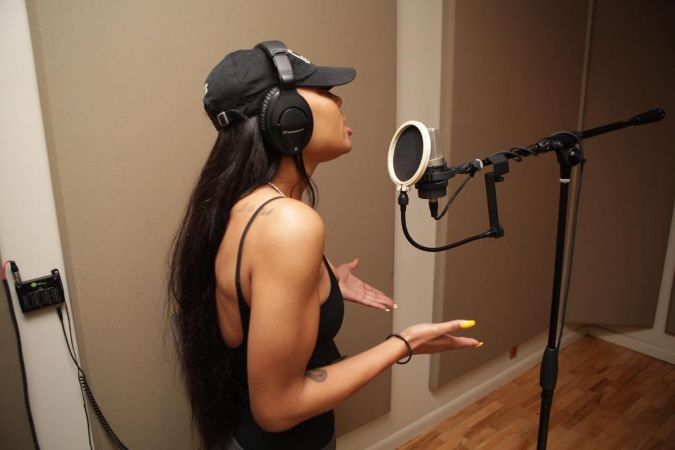 Snow is an aspiring singer and producer who goes by the stage name, Star Martin. She was inspired by her mother's career in music and has always been interested in singing and producing.
You might've guessed that Snow hasn't actually had a prominent career. And so, she earned her fortune from different sources. However, that is not known to the public.
Did You Know Snow Wasn't Actually Adopted?
Snow Lopes, known as the adoptive daughter of the late American hip-hop singer, rapper, and producer Lisa "Left Eye" Lopes and Andre Rison was born in Georgia, USA, on August 28, 1993. However, did you know that she never actually got adopted?
Snow came to recognition after she was adopted by Lisa when she was only eight years old. She had just started the process of adoption and never actually finished it.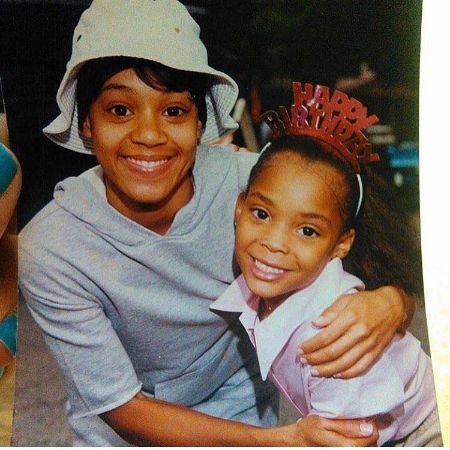 Lisa sadly passed away in a tragic road accident in 2002. And so, despite being known for being adopted by Lisa, she actually wasn't.
Snow's biological parents' names are unknown. Lisa, who was struggling with drug addiction at the time, wanted to adopt Snow while she was serving a five-year probation and therapy sentence at a halfway house. She met Snow's biological mother there and decided to help by adopting her daughter.
Snow's Adoptive Parent's Relationship Was A Mess
Lisa "Left Eye" Lopes and Andre Rison had a tumultuous relationship that was marked by both highs and lows. They met in 1992 when Lisa was at the height of her career with the popular R&B group TLC, and Andre was a star wide receiver for the NFL's Atlanta Falcons.
Their relationship was initially characterized by intense passion and was often the subject of media attention. However, it was also marked by frequent arguments and physical altercations, which led to both of them being arrested on domestic violence charges.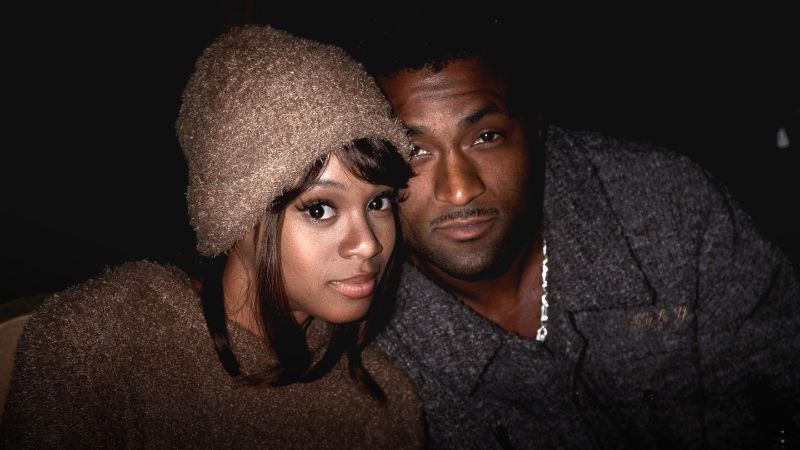 Despite these issues, Lisa and Andre continued to date and even got engaged. In 1994, their relationship made headlines when Lisa set fire to Andre's sneakers and mansion, causing over $1 million in damages. It was later revealed that Lisa had done so in a fit of anger after discovering that Andre had been unfaithful.
Lisa and Andre's relationship eventually ended, and they went their separate ways. However, they continued to have a connection through their daughter, Snow Lopes, whom Lisa had adopted. Andre was involved in Snow's life and was devastated by Lisa's death in a car accident in 2002.
Snow Lost Her Adoptive Mother In A Car Accident
Most of you already know that Snow Lopes' adoptive mother, Lisa "Left Eye" Lopes died tragically in a car accident on April 25, 2002, in La Ceiba, Honduras. Moreover, she was only 30 years old at the time of her death.
Lisa was in Honduras working on a documentary about her life and her experiences in the music industry. She was driving a rented Mitsubishi Montero SUV with several other passengers, including her sister Reigndrop and her personal assistant when the accident occurred.
The SUV Lisa was driving swerved off the road to avoid hitting another vehicle and rolled several times before coming to a stop. Lisa was the only fatality in the accident, and the cause of death was determined to be blunt force trauma to the head.
Lisa's death was a shock to her fans and the music industry, and her passing was mourned by many. She was a talented musician, rapper, and songwriter who was known for her unique style and powerful voice.
Relationship Handles: Snow Has A Daughter?
Sources suggest that the adoptive daughter of Lisa "Left Eye" Lopes, Snow Lopes is currently single. However, it is just speculation and not verified information.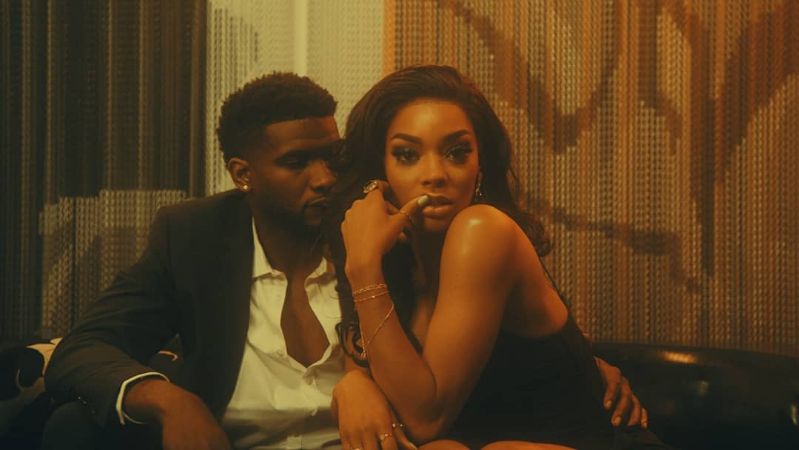 Snow has been an extremely private person. Though she has established her career as a singer, she hasn't been active in the media. And so, there are several aspects of her life that remain under the covers, including her relationship and partner.
It is reported that Snow has a daughter from a previous relationship. Unfortunately, there has been no information about her kid as well.
Continuing And Taking Care Of Her Mom's Legacy
In addition to her music aspirations, Snow is also interested in social work and helping others. She is continuing her mother's legacy through the Lisa Lopes Foundation charity.
Lisa Lopes Foundation charity was established to help underprivileged children and young adults achieve their dreams in music, education, and the arts.
Is Snow Lopes Available On Social Media?
Snow is indeed available on social media. However, she is usually hard to find since she uses her stage name Star Martin. She is available on Instagram as @teamstarmartin.
It seems that despite being a media personality, Snow has yet to gain a considerable and reliable community and has yet to hit a 1k milestone. It also seems that she was active as @imstarmartin; however, she deleted the account.
You can also find Snow on Twitter. On the platform, she is active as @realstarmartin. Similarly, she hasn't hit the 1k milestone on Twitter as well.
Follow Glamour Path to find out more interesting articles about celebrity biographies, relationships, and riches.
-->