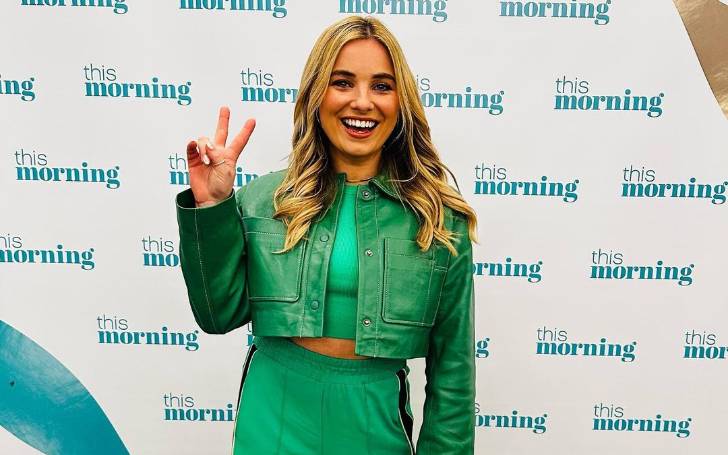 Siân Welby is an English television presenter who is known for working for stations like Channel 5, BBC, and Channel 4. Moreover, she is also a radio presenter and the current host of the radio show Heart.
Welby is the presenter of Street Racers, Formula E's global TV show on Channel 5. Previously, she also hosted the Revolution Cycling series for Channel 4 alongside newscaster, Matt Barbet.
Similarly, Welby also worked for BT Sport, Eurosport, and ITV4, presenting their cycling shows. And so, she is also the female face of Electronic Arts.
What Is Siân Welby's Net Worth?
The net worth of Siân Welby is estimated to be over $5 million. She has been in the industry for over a decade and a half now.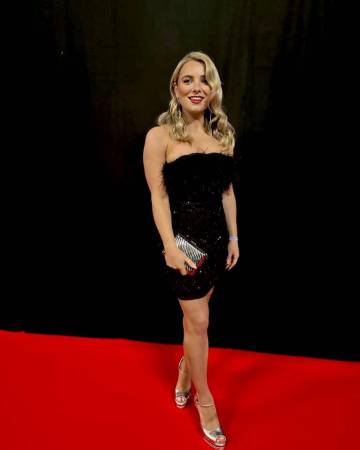 Along with being a television presenter, Siân is also a radio presenter for Heart. And so, she earned all her money from her lifelong career. And as you know, Welby lives a rather ritzy and busy lifestyle.
Early Life And Education
The television presenter Siân Welby hails from Nottinghamshire, England. She was born on the 3rd of September 1986. Growing up in Upton she attended Minster School in Southwell. However, there is no information about her family background and childhood.
Welby used to work as a shop assistant for new look part-time at 19. At the same time, she started presenting and starred in a role for an advertisement for a New! Magazine. She also talked about her experience working as a retail assistant every day and recording videos in the fitting room after the shop after opening hours of the shop.
And then, hard work paid off when Welby was noticed by Richard Desmond, the former owner of Channel 5 in October 2010. And so, she became the new face of Channel 5 news.
Relationship Status - Who Is Siân Welby's Boyfriend?
If you take a look at Siân Welby's social media, you'll soon see that the TV presenter is not available. According to Welby's social media, she is currently dating a guy named Jake Beckett. She posted a picture of her along with her partner, Jake with the caption, "My Valentine".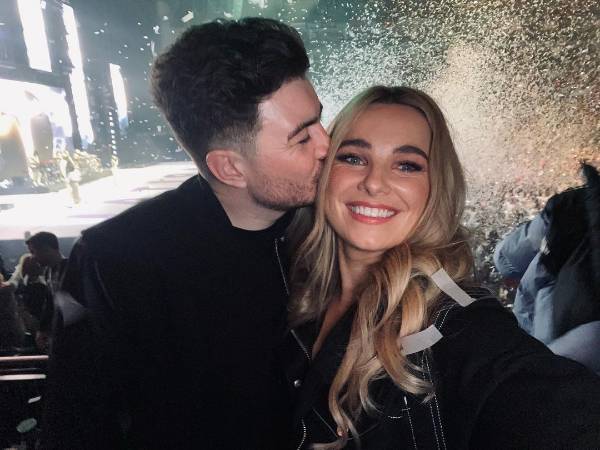 Welby often posts pictures with her boyfriend, Jake often. However, though, she hasn't revealed much about her boyfriend. And so, not much is known about her boyfriend and also the start of their relationship.
What About The Rumours Of Siân Welby Getting Wed?
Previously, Welby was dating a man named Junno Turner. Moreover, there had been rumors going around about her being engaged to her partner and having plans to get wed. So was that true?
Well, according to what we've found, Welby and her partner, Junno were never engaged. So the rumors about them being close to getting married are not true.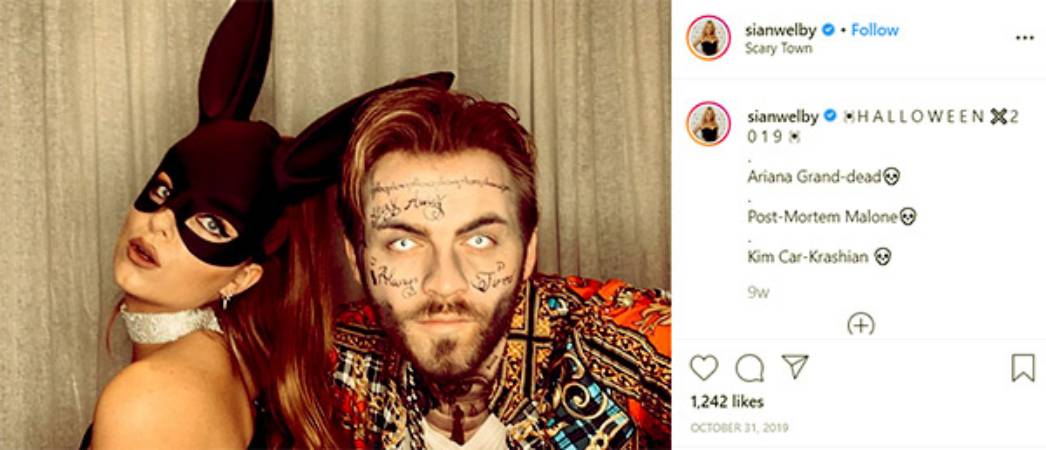 According to sources, Welby and Junno met on Twitter. It was the radio presenter who made the first move. Also as per reports, her ex-boyfriend works at Ocean Race as the head of digital content. He is also reported to have been the Sports Industry's Next Gen Leader 2019 at the sports industry group.
At first, the couple was in a long-distance relationship. And after dating for years they were happily in a live-in relationship and were living together in London. However, the relationship didn't last as expected. Soon enough, the couple got separated. Moreover, the reason behind their separation is not revealed.
About Welby's Career On Radio
Siân Welby started hosting her own national radio show on Heart in 2017. She hosted the show from 7:00 p.m. to 10:00 p.m. every Monday to Thursday.
Also on Sundays, Welby was the presenter in the morning breakfast show along with Mulhern and Emma Willis. In 2019, she also covered The Sky VIP Official Big Top 40 on Capital and Heart.
Welby also joined Capital Breakfast alongside Roman Kemp starting on March 2020. She took the place of the co-host Sonny Jay, who left on Feb 2020, and was also a replacement for Vick Hope.
Next year on the occasion of Welby year's anniversary on Capital, she also got the opportunity to participate in Guinness World Record for the most sounds recognized in a minute.
And on her journey as a radio presenter, she also got to work along with the pop artist, Ed Sheeran, and got to record a kazoo cover of his hit song, Shape Of You, live on air. Also, she got a personalized handwritten Thank you note from Ed, which she had framed in her house. Career Inspiration
Welby's Career Inspiration Was Cat Deeley
According to the Channel 5 presenter, Welby, she grew up admiring the TV presenter Cat Deeley. In one of her interviews, she mentioned that she liked Cat because of her ability to laugh at herself and be silly. She said:
Cat was a bit of an idol. Mainly because she wasn't afraid to laugh at herself and be silly.
And so Welby's favorite TV show became Curb Your Enthusiasm. She also said that comedy inspires most of her work. She said:
"No matter what kind of show I am working on, or what kind of day I might be having, my goal is always the same – find the funny in everything."
Philanthropic Activities
If you didn't know, the television presenter Siân Welby has also been active in several charities and philanthropic activities. And so, she is an active supporter of the Sick Children's Trust.
According to Welby's interview with The Daily Express, the organization is important to her because her sister died from meningitis at an early age. She said:
"The Sick Children's Trust is a wonderful charity. My older sister sadly died from meningitis before I was born, so it's a cause that's close to my heart".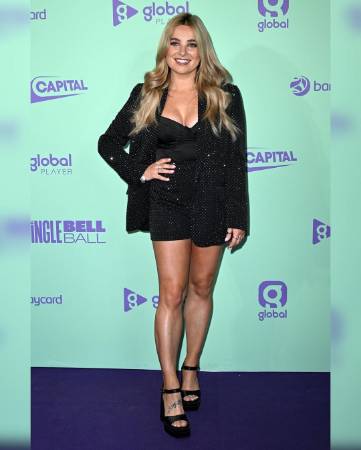 Similarly, she has also worked alongside Leonard Cheshire Disability Centre. Along with that, she has been the face of the NHS keep well keep warm campaign since 2013.
And so Welby has been working with the goal of keeping people warm during the cold winter months. And because of hard work and determination, she was honored for her commitment to charity work by the mayor of Wandsworth, Cllr Nicola Nardelli.
Social Media Handles
On Instagram, Welby is active as @sianwelby. Moreover, she has already gathered a considerably large enough community of over 116k followers. She is pretty active on the platform and also interacts well with her followers.
Similarly, she is also available on Twitter as @Sianwelby. However, she has a comparatively smaller presence and has just over 42.5k followers. She also has her official page on Facebook. Moreover, the page has over 76k followers.
Follow Glamour Path to find more interesting articles about celebrity biographies, relationships, and riches.
-->