LAHH's Sierra Gates Plastic Surgeries and Tattoos – Before and After Pictures
Published Fri Sep 06 2019 By DGM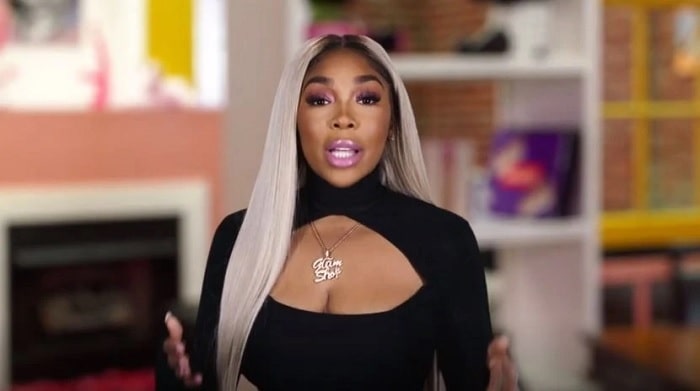 The 'Love & Hip Hop: Atlanta (LHHATL)' star Sierra Gates is rumored to have gone under the knife and had three different plastic surgeries done to enhance her body. She has also inked multiple tattoos on her body.
Sierra hasn't addressed and talked about the surgery rumors yet but flaunt her gorgeous tattoos without shying. Here is everything regarding her surgery rumors and tattoos:
Sierra Gates Before & After
Sierra Gates who holds an astonishing net worth of $600,000 has magically transformed a lot for which people insinuate that she might have used the help of a surgeon's knife.
Just have a look at how she was and how she is at present: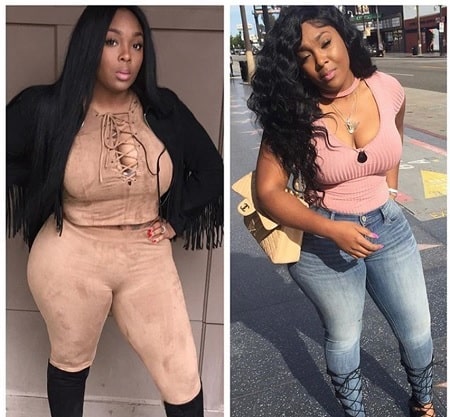 As you can see, Sierra's body has altered a lot, from her breasts to her rear end, everything appears quite changed.
Liposuction
Most of you are going to agree with us on this allegation because we know that the mother of Mason Gates used to have bit of a fat and chubby body before if compared to her current body is no match at all.
As she has managed to lose a lot of weight from her body, a lot of people have been blaming her for liposuction procedure that eventually terminated her excess fat from her belly. If we have looked at the picture given above, you might have surely noticed that.
Buttocks Reduction
Not only liposuction, but the American celebrity has also been speculated to have her buttocks reduced because of the bulky and huge body she used to have in the past.
This might have been the result of her liposuction which according helped her flesh from back end disappear at huge extent. If it isn't the liposuction that affected her buttocks to be toned so perfectly, it becomes obvious that she had her buttocks tucked and trimmed.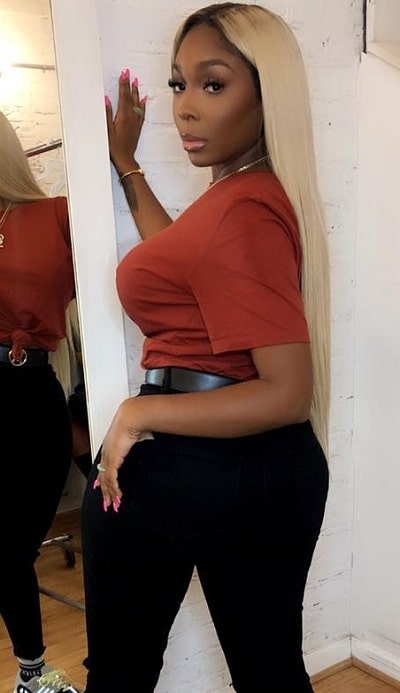 Breast Implants
As the 30 years old reality star has breasts very big if compared to her past, she has become the victim of allegations that she had breast implants.
The size of her breasts have so amazingly increased if we take a look at her past and present picture. So, it can true that she indeed had implants on her breasts.
Tattoos & Meaning
The LHHATL star Sierra Gateshas inked a total of seven tattoos on her body till where each tattoo hold different meaning in her life. Her tattoos are given below: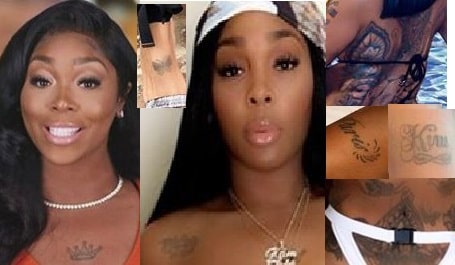 Daughter's Name on Right Thigh
The wonderful mother of two has inked her elder child, daughter Paris Gates's name inked on her right thigh.
As she gave birth to her daughter at a very difficult phase of her life when she was just 15 years old, she means a lot to her and loves her very much. So, she inked her daughter's name on her thigh.
Crown on Chest
The beauty queen has inked a queen's crown inked on the center of her chest which symbolizes royalty, power, and dominance.
Butterfly on Right Foot
On the front part of right foot, Gates has a butterfly tattoo which represents transformation, faith, and freedom inked.
Writing on Left Arm
Sierra has a writing inked on the upper part of her left arm which reads 'Kiss'.
Ink on Right Shoulder
Shooter Gates' ex-wife has some kind of writing inked on her right shoulder. The writing could be someone's name or a proverb probably.
Huge Tattoo on Belly and Abdomen
The Founder and CEO of The Glam Shop has a huge tattoo inked on her belly and abdomen region. The tattoo contains a big symbol along with some type of birds and flying creatures, more likely birds.
Floral Design on Back
On the back, the beautician has inked a huge floral design inked which connects to the tattoo on her belly from her waists. The flowers on her back represent love and gratitude.
Follow Glamour Path for more celebrity plastic surgeries and tattoos.
-->