About Sherlita Patton - Rapper Big Boi's Wife Who is an Entrepreneur
Published Tue Aug 18 2020 By Aashika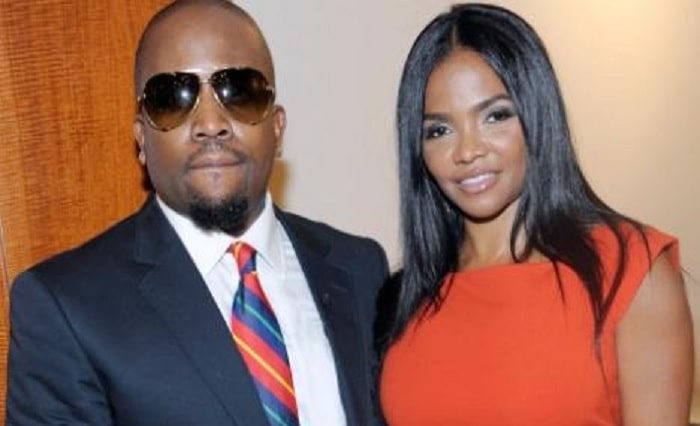 Sherlita Patton came into limelight after she got married to Antwan Andre Patton aka Big Boi. Her husband is a popular rapper, singer, actor, and record producer. The pair have been together for almost 26 years.
Patton was born on March 22, 1972, in the United States and her zodiac sign is Aries. She graduated from Clark University and she is an entrepreneur.
Have a look at some facts about Big Boi's wife Sherlita Patton.
Net Worth and Source of Income
Sherlita Patton holds a whopping net worth of $50 million which is the combined worth with her husband. Patton earned a considerable amount from her business.
She is the co-owner of the fashion boutique named 'P. Valentine'. While Big Boi accumulated his massive amount through his career in the music industry.
Husband - Antwan Andre Patton aka Big Boi
An entrepreneur, Sherlita, and rapper Big Boi tied their knot on March 23, 2002, in Outkast. Mr. Patton proposed to her the day before Valentine's Day in Las Vegas. They started dating during the 1990s. Before getting married, they already became the parents of their daughter.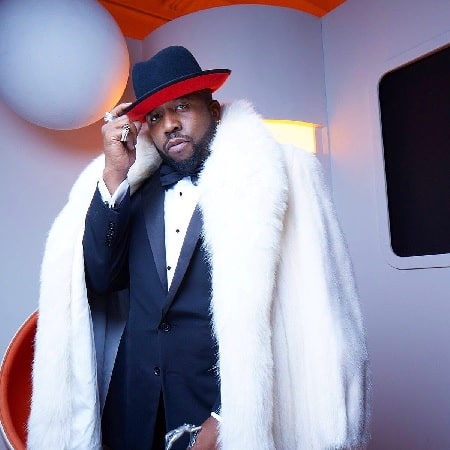 Divorced and Reconciliation
In October 2013, Mrs. Patton filed for divorce due to their marriage ran into trouble. The divorce was filed at Fulton County Superior Court. She also sought alimony payment, division of property, and attorney's fees out of the divorce.
However, the couple reconciled and gave a second chance to their beautiful marriage. Then Sherlita called off the divorce. After the reunion, Big Boi said, thanks to 'Jesus'. Now, they are the happiest couple in the world.
Mother of Two Children
On 31 March 1995, she gave birth to her daughter and a first child named Jordon Patton. Jordon has already graduated from Auburn University in 2019. At a young age, her daughter was a Camp Starlight counselor and also was honored by her high school.
For her 16th birthday, she was gifted by her father by giving a record label, Purple Ribbon Kidz where she will sign upcoming superstars. She has signed her first artist, Gabbie Rae who is a singer and a former YouTuber.
Again, on 3rd February 2001, Patton welcomed her son. Her son's name is Cross Patton. Cross is recognized for being a quarterback football player. Last year, in 2019 he played for the University of Oregon.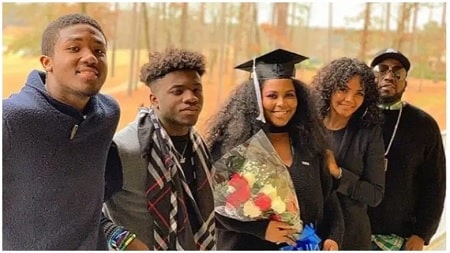 Stepmother of Bamboo Patton
Big Boi's Wife is the stepmother of Bamboo Patton. He was born on 19th February 2000 who is from another relationship of her's husband. In 2018, Bamboo completed his high school and went to join a college in New York. As being a step, Sherlita loves him as her children and shares a good bond.
Co-Owner of Fashion Boutique
Sherlita Patton is famous for her fashion Boutique named P. Valentine. She started the venture in partnership with her 15 years long friend, Tracy Valentine. It is located in Edgewood. The business is a creation of a collection of men's and women's fashion which represented Atlanta tradition. They promoted the product of local designers and local brands.
Previous Work
In her past, she worked in many companies. Likewise, she has severed in companies like REMAX and Coldwell Banker. She was also a realtor.
Visit Glamour Path for more facts about celebrity.
-->