Facts About Shareef Jackson - Ice Cube & Kimberly Woodruff's Son Facing Mistaken Identity On Google!
Published Sun Feb 09 2020 By aisha
Shareef Jackson is the youngest son of an American rapper, actor, producer, and writer, O'Shea Jackson AKA Ice Cube and Kimberly Woodruff.
Jackson was born on November 17, 1995, in the United States of America. Let's find some interesting facts about the youngest son of Ice Cube, Shareef Jackson:
What Is His Net Worth?
Jackson has an estimated net worth of $500 thousand; the son of Ice Cube experience fame from his early days as a son of an American actor-rapper Ice Cube who has a massive net worth of $160 million.
Blessed With Three Siblings
As Jackson is the youngest child of Ice Cube and Kimberly Woodruff, he is blessed with three siblings O'Shea Jackson Jr., Darrell Jackson (not the NFL Player), and Karima Jackson.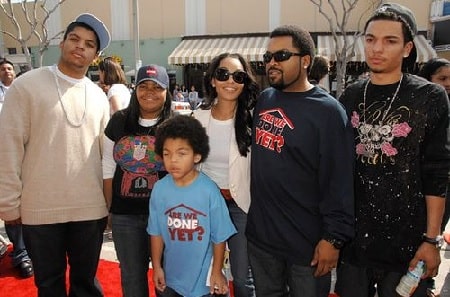 Jackson's oldest brother O'Shea Jackson Jr. was born on February 24, 1991, in Los Angeles, California. He is an American actor, and rapper who has appeared in more than ten movies, television series, and short movies.
Among his movies, he is best known for his role in Straight Outta Compton where he has portrayed his father, Ice Cube.

Then on December 29, 1992, his second brother Darrell Jackson was born who is also a rapper. He has appeared in a music video named OhMyGoodness (OMG) of Lench Mob Records with his brother O'Shea Jackson Jr.

Jackson's only sister's name is Karima Jackson, who was born on February 17, 1994. She has an M.A. degree and now is working as a Research Assistant at Rutgers University Newark.
Loves Basketball
Jackson, being the part of the music royalty family has more interest in basketball like his father as Ice Cube also has separate love for Basketball.
Jackson is often seen with his father in several NBA games and has appeared wearing a jersey in the games.
Not only in basketball, but Jackson is also interested in other games such as in American Football and has been spotted many times with his family watching NFL games.
Rumored to have an Older sister
As many sources have claimed that Jackson has another older sister named Deja Jackson which is not true. Jackson has only three siblings as mentioned above.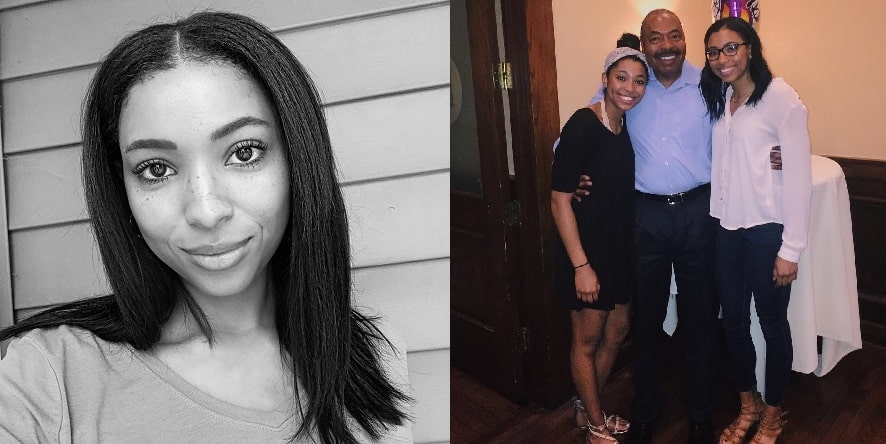 Deja Jackson is a basketball player who plays in Penn Women's Basketball league and has graduated from the University of Pennsylvania.
She has a younger sister named Naomi Jackson and has posted a picture of her father on Instagram captioned "70 never looked better, my dude ❤️ Happy birthday, Papa!".
Confused with Another Shareef Jackson
Jackson the youngest son of Ice Cube is confused with another Shareef Jackson on Instagram. Another Shareef Jackson is a STEM diversity advocate, founder and a tutor of 'Maths Looks Good, video game professor, and has his own YouTube channel under his name Shareef Jackson with 515 subscribers.
Recently, he has posted a picture in his Instagram where he has been claimed as Ice Cube's son and has captioned that picture as
"They finally took my photos off of this entries for Ice Cube's son (who shares my name), but they still show up on Google. I AM NOT HIM".
Social Media Presence
Jackson is not active in any social media like his brother Darrell Jackson and mother Kimberly Woodruff.
Visit Glamour Path for the latest celebrity information.
-->