Meet Shanna Ferrigno - American Actress & Producer From "Chadam"
Published Sun Dec 15 2019 By DGM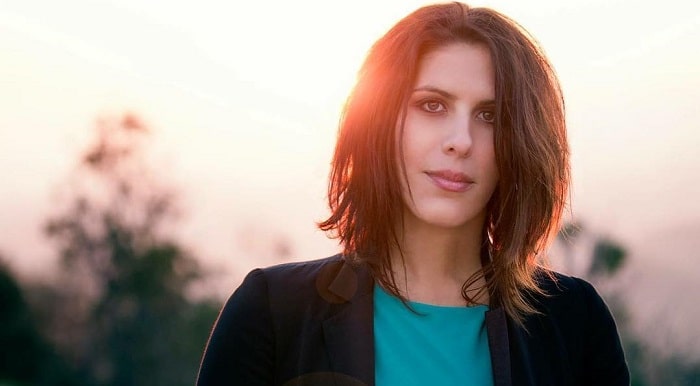 Shanna Victoria Ferrigno is a famous American producer and actress known for producing the hit comedy television show 'The Jace Hall Show'. She also produced the popular animated television series 'Chadam'.
Ferrigno was born on the 13th of June, 1981, in Los Angeles, California, of the United States. Here are some facts about her:
What's her Net Worth?
Shanna Ferrigno holds an estimated net worth of $2 million from her successful career in film industry. She will surely increase her fortune in the coming years if she continues her pace as she has currently.
Happily Married With Chris
The 38 years old actress-producer has been married to her longtime boyfriend, Chris. The couple walked down the aisle after dating for quite a long time. They became husband and wife in 21st of September this year. The two have been living a marital life filled with love and happy moments.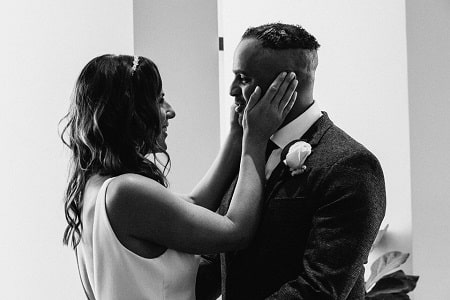 Is Also An Author
The beautiful actress is also a talented author who has written the book 'The Reset Plan: Lose the Secrets, Lose the Excuses, Lose the Weight' by spreading her fitness secrets and tips with people in the form of pages. Her book is focused more on those people who are very much conscious about their weight and those who want to lead a happy life with slimmer and healthy body.
Craves for Cheetos
When it comes to fast food presence, Ferrigno absolutely craves Cheetos. Why wouldn't she? After all, the cheese-flavored puffed cornmeal snack is favorite of almost every American.
In the same way, the producer is also one of the people deeply in love with the snacks made by Frito-Lay. It will be very hard for her to spend her days if it wasn't for the tasty snacks.
Parents & Siblings
Shanna was born to parents; father Lou Ferrigno and mother Carla Ferrigno who have reared her like a princess. Both of her parents are famous personalities as Lou is an eminent body builder and actor whereas her mamma is also a popular American actress and manager.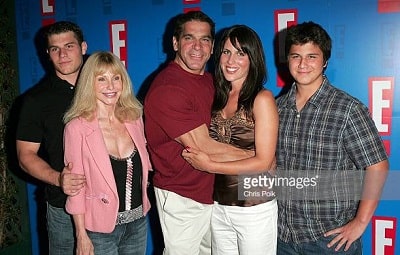 Shanna isn't the only child of her parents as she has got two younger siblings from them. Both of them are her brothers namely, Lou Ferrigno Jr. and Brent Ferrigno. Lou has also developed his career as a successful actor appearing in popular movies like 'How I Met Your Mother' and last year's 'S.W.A.T.' Brent is also an actor who has appeared in a television show.
Loves Travelling
The 'Days of Our Lives' star is a travel freak who loves traveling around the beautiful places of the world. As she gets to travel different countries as per the demand of her profession of motivating others through speaking, she tends to visit small corners of the world too. She believes that traveling is a way to relieve all the stress and tension of work and daily chores. She also inspires others in a short while in order to have a peaceful state of mind.
Canine Lover
Besides the love for traveling and Cheetos, Shanna also has deep love for canines. Yes, she loves dogs very much and has two dogs; a terrier and a French bulldog. Whenever she is out from her home leaving her fur babies at home, she misses them a lot. She takes it to her social sites to tell her fans that she is missing her Ruby (terrier) and piglet (bulldog) very much. This kind of pure love for animals is hard to find these days.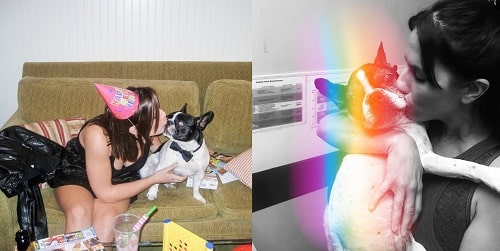 Has Website of Her Own
Ferrigno has a website of her own on Link Tree which has other sub-sites divided into separated categories. Her website contains Daily Mail Article, fitness site, fitness caps, demo reel, and some other divisions. You can check her website if you are planning to follow her and her techniques of fitness and health.
In the fitness site, Shanna has inspired people to neglect all the body shaming haters. She stated that she as a 10 years old, was also discriminated by media people by not letting her to pose with her dad because of her fat body at that time. As of now, she has transformed into a very beautiful woman and is also helping others to do so.
Physical Specifications
The Los Angeles born star stands tall at a height of 5 feet 9 inches (1.75 m) with a body weight of around 135 lbs. She has a slim and fit body with highlighted brown hair and a pair of black eyes.
Social Media Presence
When it comes to social media appearance, Shanna Ferrigno is active on Instagram and Twitter by the name @shannaferrigno and @ShannaFerrigno respectively. She has got over 17k followers on Instagram and nearly 2,000 followers on Twitter. She keeps updating about her workout, fitness tips, and meaningful advises to her fans through these platforms.
Follow Glamour Path for more latest and updated information about other celebrities.
-->